An Updated 'Twist' on Baby Buns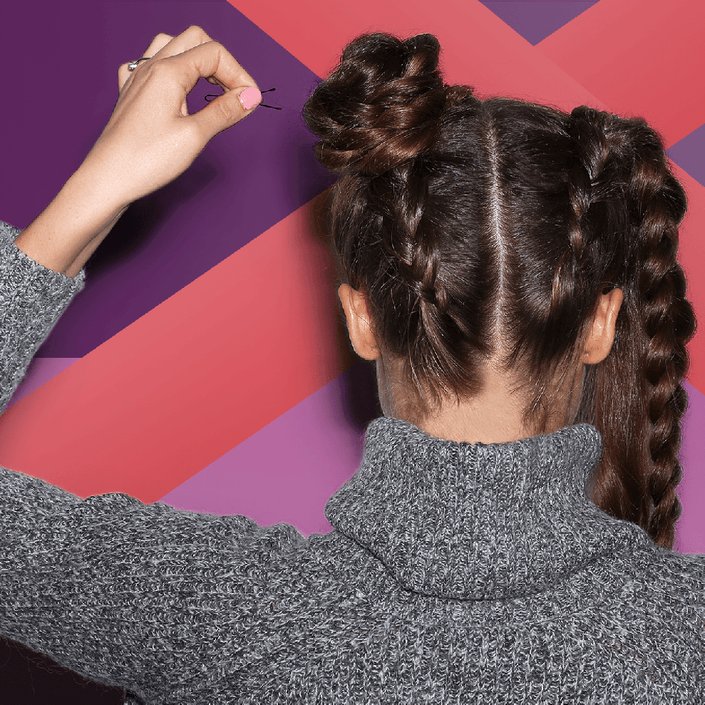 We showed you how to create the chic topknot. But now, it's time to up the ante with a new challenge: braided baby buns. We know braids may seem a bit intimidating but don't worry. In this tutorial, we break down the step-by-step process so you can create the look at home.These braided baby buns will become your go-to effortless hairstyle in no time.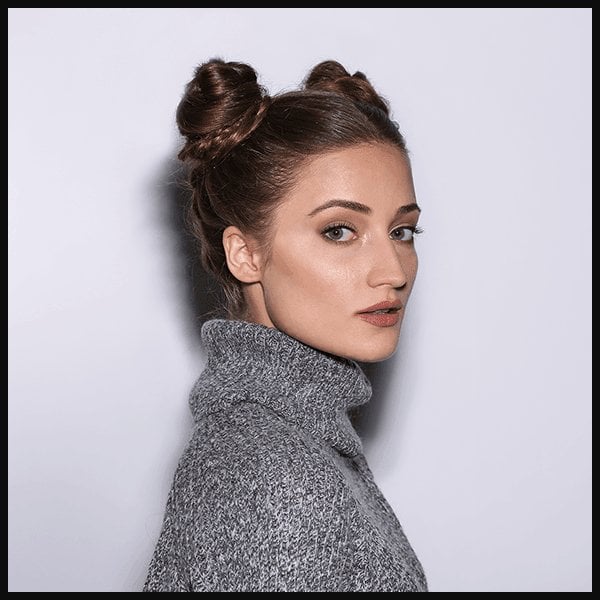 STEP 1: Part Hair and Create the Left Side Braid
Part your hair down the middle, creating two (temporary) low pigtails. Then flip your head upside down, remove the left pigtail and create a French braid, starting with the base of your head and advancing towards your crown. After you've braided the entire left section—from root to tip—secure the braid with clear elastic bands at the crown and at the ends.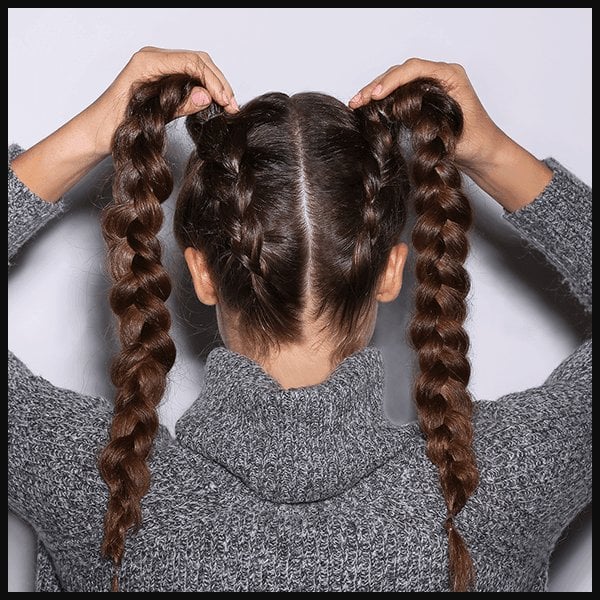 STEP 2: Create the Right Side Braid
Repeat the directions from Step 1 above to create the second braid on your right side.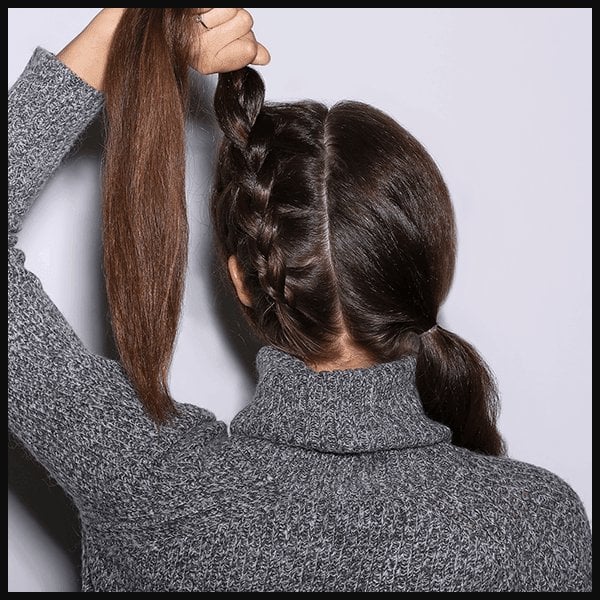 STEP 3: Twist the Left Side Braid Into a Bun
Take the left side braid and twist it around the elastic band at the crown to create a bun. Use bobby pins along the way to ensure the bun is secure. Pro tip: Check out our list of bobby pin beauty hacks to prevent slippage!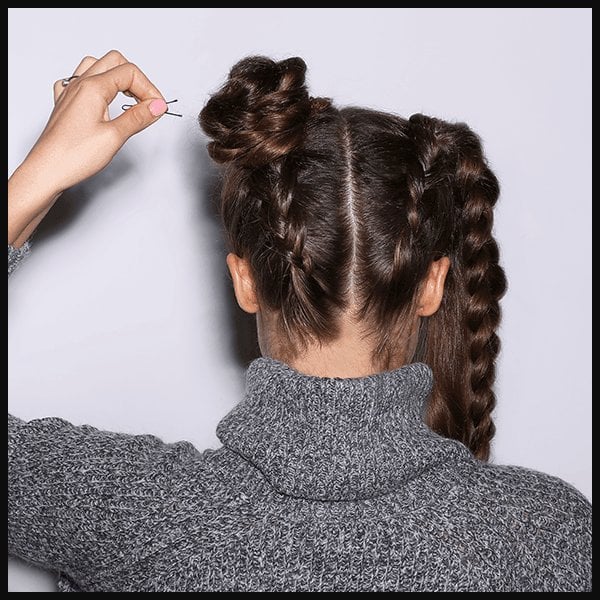 STEP 4: Create the Right Side Bun
Repeat the directions from Step 3 above to create the second bun on your right side. Finally, spritz your 'do with an extra hold hair spray to keep flyaways at bay. We recommend the L'Oréal Paris Elnett Satin Hairspray.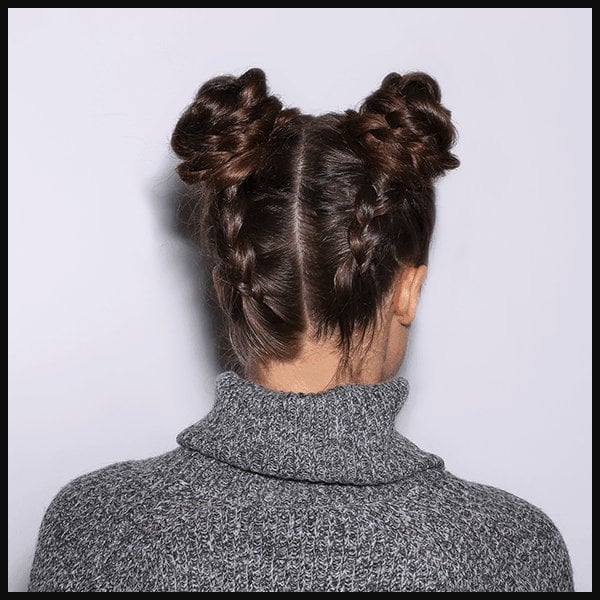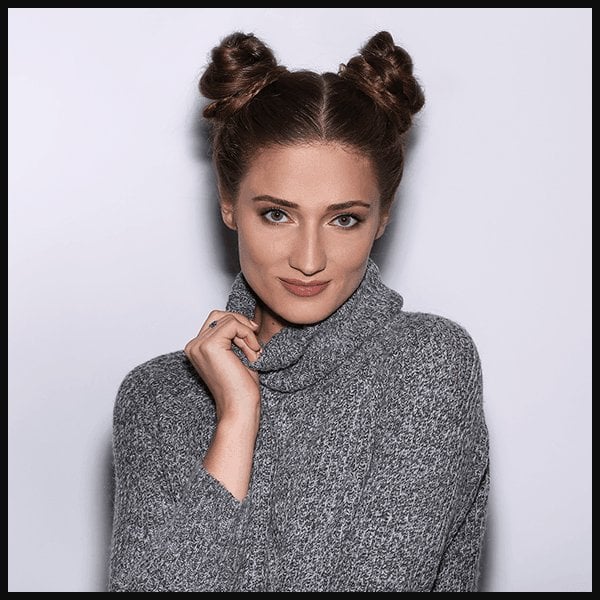 Read More:
The Best Style of Layers for Your Face Shape and Hair Type
3 Haircuts to Try if You Have Super Fine, Thin Hair
Photos
Makeup Artist:
Diana Alba
Model:
Suzanna Katalana
Photographer:
Jessica Schramm
Read more
Back to top