Try This Romantic Monochromatic Dusty Rose Makeup Tutorial — Featuring a Buzzy New Lancôme Product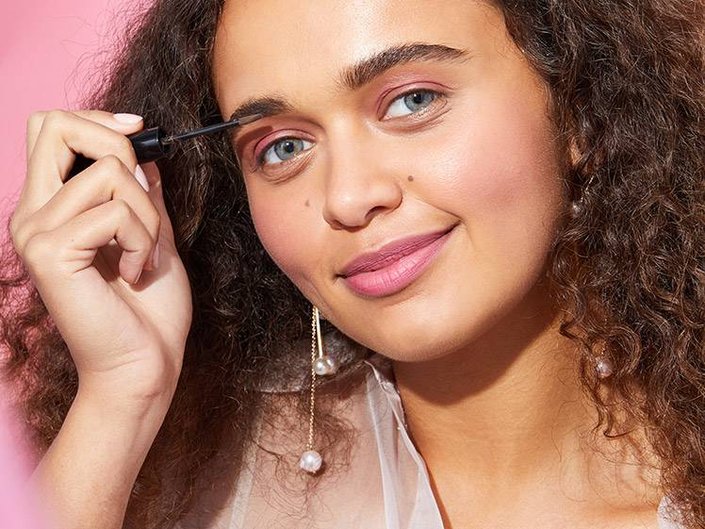 Forget your favorite shadows, liners, lippies, mascaras and more — we're here to tell you about a new kind of fall makeup trend that is seriously en vogue, and it's colorful minimalism at its finest. Cue: the new Lancôme Le Monochromatique multi-use cream-to-powders, meant to work beautifully as not only cheek and lip color, but as eye color, too. Ahead, we created a powdery romantic monochrome look with NYC makeup artist Justine Sweetman to satisfy your makeup minimalist cravings — and even better, we only used two products. Here's how to get the look.
You'll Need:
Lancôme Le Monochromatique in Soiree
Lancôme Brow Densify Powder to Cream
THE EYE
STEP 1: Start by using a dome-shaped blending brush and picking up a small amount of product. "With this type of product, you'd want to use a medium density type of brush," says Sweetman.
STEP 2: Start at the lash line and buff the product out toward the brow bone. "I would take a bigger, clean domed brush and blend it out even more just to give it a little bit more wash," she adds.
STEP 3: Tap a tiny bit more onto the center of the lid, over the point of the iris, with a flat brush to define the look. "You want to get the shadow as close to the upper lash line as possible," she adds.
THE CHEEK
STEP 2: For the cheek, Sweetman notes there are two ways to complete the look: with a brush or your fingertips. "Using a brush, start at the apple of the cheek and blend it upward toward the hairline." If you apply it with your fingers, tap it on up toward the top of the cheekbone. "I would keep it like a flush — tap the product and just start from there to create a nice flush, like you just worked out," she adds.
THE LIPS
STEP 5: "With this same product, you can either use your fingers or a brush for lip application once again," says Sweetman. Pick it up on a flat brush for a more precise look, and start at the center of the lips and feather the product outward. "You can blend it toward the lip line, but we don't want a harsh line here of a lip with the rest of the look — you want to keep everything soft for a powdery romantic kind of vibe."
STEP 6: Press your lips together to even out the product on your pout.
STEP 7: For an alternative look, you can add Soiree over another lipstick. "You could pat this over top a really bright red or orange to create a bolder look," says Sweetman.
THE BROWS
STEP 8: To tie the look together, you want a bold brow. "Start further back from the start of your brow, and push the Lancôme Brow Densify into the hairs in a diagonal fashion," says Sweetman.
STEP 9: Follow your natural brow hairline, and be gentle as you reach the tail of your brow.
STEP 10: Comb your brows back with a spoolie to finish the look.
Photo: Chaunte Vaughn 
Makeup: Justine Sweetman 
Hair: Johnny Rackleff
Read more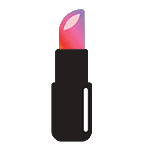 Back to top