Beauty Q&A: How Do I Wear Lipstick Over Dry Lips?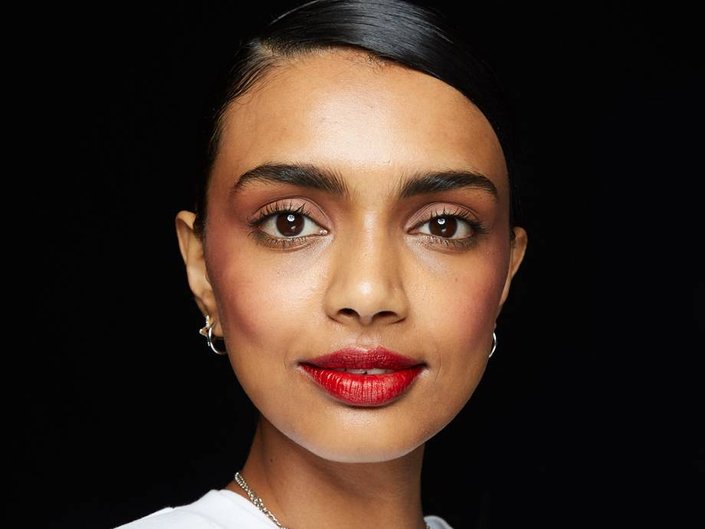 Winter is a struggle for many reasons. There's the fact that we have to bundle up in one million layers and get out of our cozy bed in the morning to bear unfavorable weather conditions. And then there's the issue of dealing with dry, chapped lips virtually all the time. The latter is especially tragic for those who live for matte lipstick or other drier (yet super pretty!) lipstick formulas. We reached out to NYC-based makeup artist Gabriel Almodovar for his best tips on how to wear lipstick when your lips are dry, chapped and missing warm weather.
Prep Your Lips Before Lipstick Application
The first step in your winter lipstick routine is to dutifully prep your lips for color. "Your lips should be prepped with a sugar-based exfoliant to remove any dead skin and then moisturize them with an oil-based lip moisturizer," Almodovar explains. Don't exfoliate your lips if they're cracking (in that case, lip balm is your friend), but if they're just dry and rough, use an exfoliator like Sara Happ Lip Scrub followed by a lip treatment like Kiehl's Lip Oil For Lips.
Prep Your Lips Overnight, Too
We always recommend applying lip balm before bed, but in the winter months especially, a heavy-duty formula might be the answer. Two overnight lip treatments we trust are the Kiehl's Buttermask for Lips and the Laneige Lip Sleeping Mask.
Opt for a Lipstick Formula with a Creamy Finish
"If your lips are chapped, a creamy finish lipstick is ideal since it has the most oil in the formula," Almodovar explains. "Avoid most older matte lipsticks as they tend to have a dryer formula although new matte formulas are still quite hydrating and use matte waxes to create the matte look."
Click through for five lipsticks you can wear over dry, chapped lips.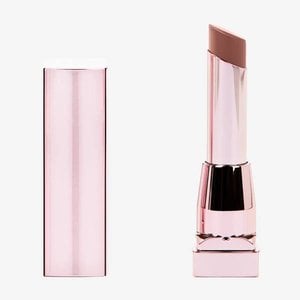 1 / 5
Maybelline New York Color Sensational Shine Compulsion Lipstick, $10.99
This oil-in-stick lipstick is a must have in your makeup collection if you love pigment and lots of shine. Almodovar recommends an oil-based lipstick for hydration and great color payoff, which is why we're covering it in as many shades as our wallet allows. Choose from 15 shades, ranging from neutrals like Chocolate Lust to Scarlet Flame.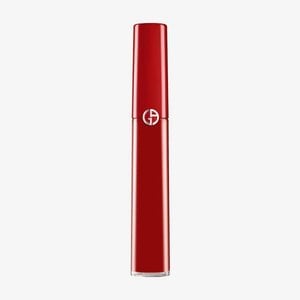 2 / 5
Giorgio Armani Lip Maestro Liquid Lipstick, $46
Meet the iconic Armani lipstick beloved for its comfortable, hydrating formula. The lightweight formula glides onto lips with a creamy, velvet feel. This lipstick is ideal if you love high-pigment, long wearing lipstick shades.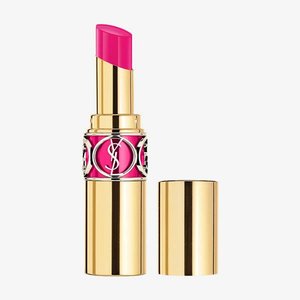 3 / 5
YSL Rouge Volupté Shine Oil-in-Stick, $44
If luxe beauty is your thing, this oil-infused lipstick doubles as a piece of decor for your vanity. Its gold packaging is chic and can be engraved for free.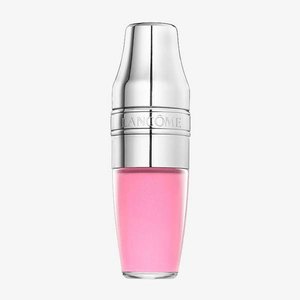 4 / 5
Lancôme Juicy Shaker Pigment Infused Lip Oil, $22
For a lip color with nourishing oils that takes care of your lips like a lip balm, you need a Juicy Shaker from Lancôme. The formula gives your lips a sheer coat of color with non-sticky shine.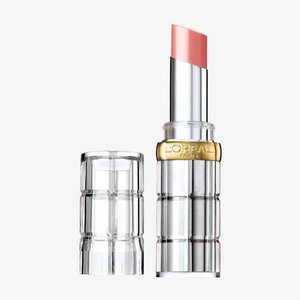 5 / 5
Read more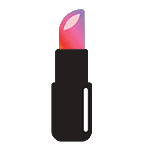 Back to top