6 Lip Liners You Need In Your Makeup Stash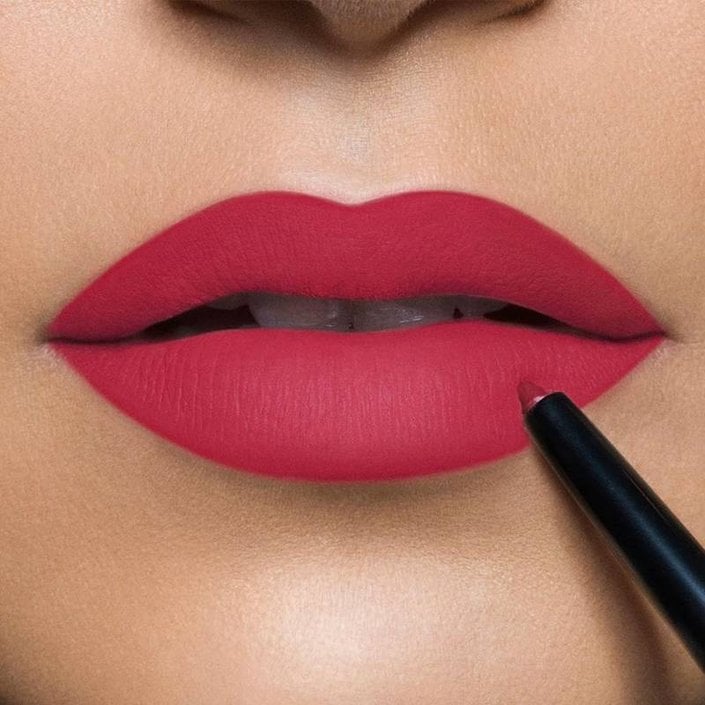 Our 6 Best Lip Liners for Lining and Coloring Lips
If you open your makeup bag, you've probably got tons of tubes of lip gloss and lipstick. But what about your lip liner pencil? It's often forgotten in the race to get ready in the morning, but it's no less important than your mascara or under eye concealer. After all, it holds the power not only to reshape your lips, but to make your lipstick or gloss last longer—which means a little more time spent in the a.m. and can result in less time touching up later. To unlock the powers of all lip liner pencil can do, we turned to LA-based makeup artist Emily Kate Warren. She gave us a crash course in everything from when to choose what formula to the best way to plump your pout without injections. Read on and revel in her expertise!
How to Use a Lip Liner to:
Maintain Your Lip's Shape with Lip Liner
You may be good with the current state of your lip shape and just want to emphasize what you have. If so, this is what you do:
Step 1. Moisturize Your Mouth
Apply a light coat of lip balm, such as Kiehl's Lip Balm #1, allover your mouth.
Step 2. Outline with Pencil
Trace the entire outline of your mouth with a nude lip liner pencil that matches the natural color of your lips. Waterproof Lancôme Le Lipstique Lip Colouring Stick with Brush is available in 25 shades, so you're sure to find one that works for you. According to Warren, the balm will prevent a sharp edge from forming around the edge of your lips, so you'll have a more natural effect while still emphasizing the shape of your mouth.
Step 3. Apply Color
Follow with your regular lipstick of choice, like one of the 46 hues of L'Oréal Paris Colour Riche Lipcolour.
Make Your Lips Look Fuller with Lip Liner
We can't all be Kylie—or maybe we can. Here's how to plump up your pout by just using makeup.
Step 1. Smudge on An Outline
Hold a lip liner pencil that's approximately the same shade as your lips (try one of the YSL Beauté Dessin Des Levres Lip Liners) upright. "And almost like the leaf rubbings you did as a child, use the side edge of the pencil tip to rub the line on," Warren says. "It will pass over the natural roll of your lip edge and make your mouth appear fuller."
Step 2. Shade Your Lips
Use the same lip liner pencil to fill in the rest of your mouth with color.
Step 3. Add Gloss
Top with your favorite lip gloss. Super creamy Maybelline New York Baby Lips Moisturizing Lip Gloss is made with vitamin E to keep lips extra hydrated.
Correct Uneven Shapes with Lip Liner
The key here is being subtle. A massive over-line on either top or bottom is going to look massively fake. Also, keep in mind that most people's lower lip is slightly larger than their upper one. Still, you can easily get lips on more equal footing in just a few steps:
Step 1. Choose a Skin-Matching Shade
Select a lip liner pencil as close as possible to your God-given lip shade. (Urban Decay 24/7 Glide-On Lip Pencils offer a range of options. Like, 50.) Use it to trace slightly outside the lip line in the areas you want to reshape.
Step 2. Coat Lips in Color
Color in your entire mouth with the same lip liner pencil.
Step 3. Make Sure They're Even
Check your work. "For this, you may want to take a picture in a mirror because you are used to seeing the shape of your face a certain way," Warren says. "So use your phone to take a selfie, and it will likely flip the image in such a way that you'll be able to see whether you've made your lips even."
When Do I Need A…
So many lip liners, so many options. So, when – and why – exactly would you use one over another. We'll explain.
Nude lip liner?
Obviously a neutral lip liner pencil, such as NYX Slide On Lip Pencil in Nude Suede Shoes or Giorgio Armani Beauty Smooth Silk Lip Pencil Precise Lip Contour in 1, makes a good base for a nude lipstick. But it's also the general go-to for doing any lip fixes, as evidenced above, because it's meant to match your skin tone and thus disappear into your lips, so your corrections aren't obvious looking.
Clear lip liner?
Warren suggests using this type of lip liner when you're wearing a bright lipstick or gloss that might seep into fine lines around the mouth. Simply trace the outline of your mouth with a clear pencil like Maybelline New York Color Sensational Shaping Lip Liner in Clear or YSL Beauté Universal Lip Definer to create an invisible "fence" that will keep color from straying.
Lip liner that matches the color of your lipstick?
If you want a super dramatic effect that puts lips front and center or you're just really into emphasizing the color of your lipstick, this is the choice to make. Among the 36 hues of NYX Suede Matte Lip Liner, you'll find blues and oranges, along with the traditional taupes, berries, and reds, making finding the lip liner pencil to compliment your grape gloss a cinch.
Lip liner and nothing else?
According to Warren, if you pick a chubby version of lip liner pencil, like L'Oréal Paris Colour Riche La Lacque Lip Pen, that's all you need because it functions as both your liner and your lipstick all-in-one. The tip is such that you can still trace an outline, but it's also thick enough, and contains enough pigment, to easily shade in lips with color.
Matte lip liner versus a cream lip liner?
"This just depends on a person's preference," Warren says. "But I like matte because whatever you put on top will stick better." Creams are great for lips that are dry, or for those that may want to easily smudge the liner over lips for a stained effect.
Chunky Crayon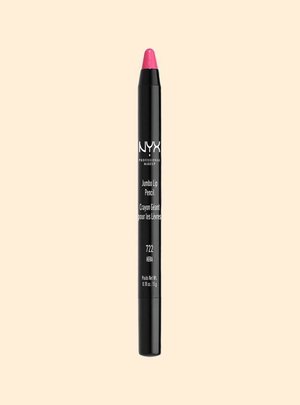 1 / 22
Chunky Crayon
Follow Warren's advice and wear one of these big boys on its own for a look that's both lined and packed with pigment-rich color. We love the NYX Jumbo Lip Pencil for this step. 2 / 22 3 / 22 4 / 22
Our 6 Best Lip Liners for Lining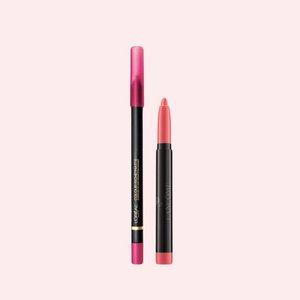 5 / 22
Our 6 Best Lip Liners for Lining
Highlighter Pencil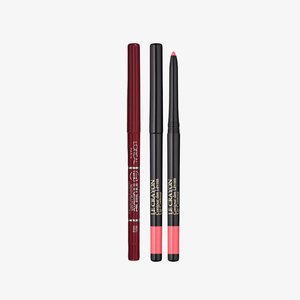 6 / 22
Highlighter Pencil
To add an extra dose of radiance to the cupids bow, reach for this precise pencil to trace the top of your lips. We recommend the YSL Beauté Lip Lighter for major sheen.
Neutral Pencil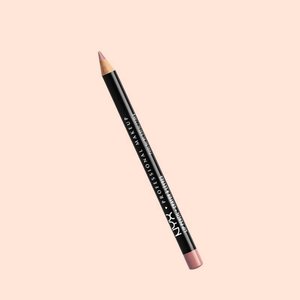 7 / 22
Neutral Pencil
The NYX Slim Lip Pencil long-wear formula comes in 50 ultra-wearable shades, so you're guaranteed to make a match to your individual lip color. It's perfect for layering under any shade of lipstick or gloss. 8 / 22 9 / 22
Creamy Pencil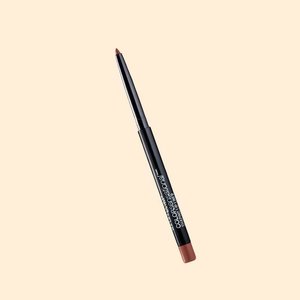 10 / 22
Ultra-Longwear Pencils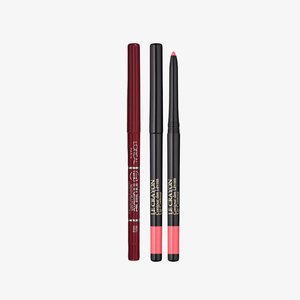 11 / 22 12 / 22 13 / 22 14 / 22 15 / 22 16 / 22 17 / 22 18 / 22 19 / 22 20 / 22 21 / 22 22 / 22
Read more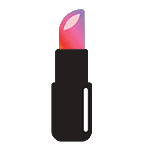 Back to top