7 Redditors Shared Their Beginner Makeup Mistakes And They're So Relatable It Hurts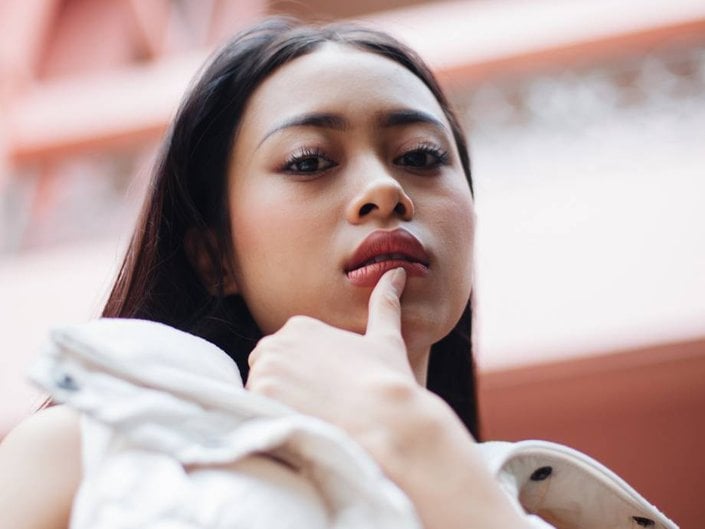 At some point we were all beauty beginners, shakily applying eyeliner and tapping shimmery shadows onto our eyes with reckless abandon. And even though many of us have graduated to more sophisticated techniques (hello cut crease) and can blend out shadows without missing a beat, it can be fun to take a trip down memory lane and revisit the days when every morning was truly an adventure. This was recently the case in the popular Subreddit Makeup Addiction, where Redditors shared their biggest beginner makeup mistakes. Some were so relatable it hurt, and many left us nodding in regretful agreement. All, of course, were a little hilarious. See our favorites, ahead:
Gone Too Soon
The original poster Defora kicked off the thread with an all-too-familiar makeup sin: not knowing you could sharpen lip liner pencils. "I used to buy cheap pencils from the supermarket and threw them away as soon as there was no tip left," says Defora, who changed their ways after sharpening a pencil on a whim. Needless to say, it was a game changer for their lip pencils and bank account.
Glow Too Hard
Redditor sylviroo quickly rattled off a few makeup mistakes, all of which were #relatable. Our favorite? Highlighting their entire upper lip. Contrary to popular belief, there is such thing as too much glow.
A Little Self-Reflection
We can't fault Redditor memebigboiii for this makeup mistake, if only because our middle school makeup selves were very committed to this look, too. "I didn't realize putting black eyeliner on the water line and tight line made your eyes appear smaller, and I used to to it every day in high school," says memebigboiii. "I looked back at my old selfies, and it did make my eyes look super small."
Too Much Drip
Wetting your beauty sponge before application is standard, but Redditor sashad24 was taking it to the next level. Their beauty mistake was "using [their] Beauty Blender almost soaking wet instead of damp." They only learned after realizing their "foundation kept disappearing from whilst applying it."
All Shimmer
We've all tried to experiment with our look before a special event and this comment from SnowWhiteQu33n reminds us why it's sometimes not a good idea: "I used a really shimmery bronzer as a contour to go to a wedding…"
Brow Game … Strong?
In the pursuit of perfect brows, a few Redditors shared their overplucking stories, but Emxbelle13's takes the cake. "I would take a normal razor, place it on the bridge of my nose and just shave, so whatever length of that razor was how far apart my brows were," they said. They've stopped tweezing since.
Trial and Error
It can take time to figure out which makeup products work best for you, a fact Redditor yodaloda knows all too well. They started their journey with makeup at the height of matte makeup, which was difficult with their dry skin type. After lots of trial and error they finally settled on L'Oréal Paris Infallible Pro-Glow Foundation, a hydrating formula with broad spectrum SPF 15.
Read More
How to Master Instant Waves, According to a L'Oréal Paris Celebrity Hairstylist
WCW: This Pop Trio is Serious Squad Goals (With the Makeup to Match!)
8 Tips For Taking The Perfect Selfie — According to Our Favorite Influencers
Read more
Back to top