5 Fall Foundations the Pros Swear By
Beauty guru Brandy Gomez-Duplessis said it best, "Foundation is like a bra. It's the first thing you put on and it sets the tone for everything that goes on top of it." Of course we all want to set the best tone possible, so we went on the hunt to find the best foundations–
the ones the pros use
on their clients and themselves. We asked around and our experts did not disappoint. Looking for a new foundation this fall? Try one of these on for size. You're sure to find your perfect fit.
The Pick:
L'Oréal True Match Super Blendable Makeup
The Praise:
Freelance makeup artist
Brandy Gomez-Duplessis
loves it because "It's a guaranteed match for me! The texture of True Match gives me a medium to full coverage, so it's not too heavy. I have very long days when I'm working on set, I never have to worry about my foundation when I'm wearing True Match."  
The Pick:
Yves Saint Laurent Youth Liberator Serum Foundation
The Praise:
"Stunning," was all
celebrity makeup artist
Elle Leary
could say about this medium coverage foundation.
Professional makeup master
Dell Ashley
said, "This foundation has amazing coverage that looks like natural skin. It leaves the skin radiant and even. It also has skin care benefits as well."  
The Pick:
Stila Stay All Day Foundation
The Praise:
"As a makeup artist, I look for foundations that I can work with, giving a long wear flawless finish that evens out the complexion, correcting–not completely covering the skin, resulting in a skin like finish. Stila's Stay All Day Foundation is equipped with a long wear formula that melts into skin. Enriched with botanicals it offers skincare benefits as well. As a bonus it comes with its own corresponding concealer," noted
celebrity makeup artist
Tiffany Hall-Scarmana
.  
The Pick:
MAC Face and Body Foundation
The Praise:
According to
professional makeup artist
Virginia Linzee
, "It gives the skin a beautiful healthy glow and doesn't look like you're wearing makeup at all. It's light coverage, but evens skin tone beautifully and minimizes any rough texture on the skin. It's also buildable."  
The Pick:
Giorgio Armani Luminous Silk Foundation
The Praise:
Our list would not be complete without this pick, which was named a favorite by five different artists and deemed "the best foundation on the market" by more than one of our pros.
NYC-based makeup artist
Ashley Rebecca
said, "It makes the skin look absolutely flawless. It doesn't feel like makeup at all, but gives the coverage that everyone needs."  
Which one of these pro picks are you dying to try?
Let us know which on you've got your eye on below!
Photos: MAC, Yves Saint Laurent, Giorgio Armani, Stila, L'Oréal 
Read more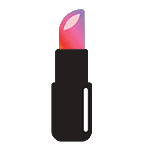 Back to top