5 Beauty Vloggers Who Offer the Best Makeup Giveaways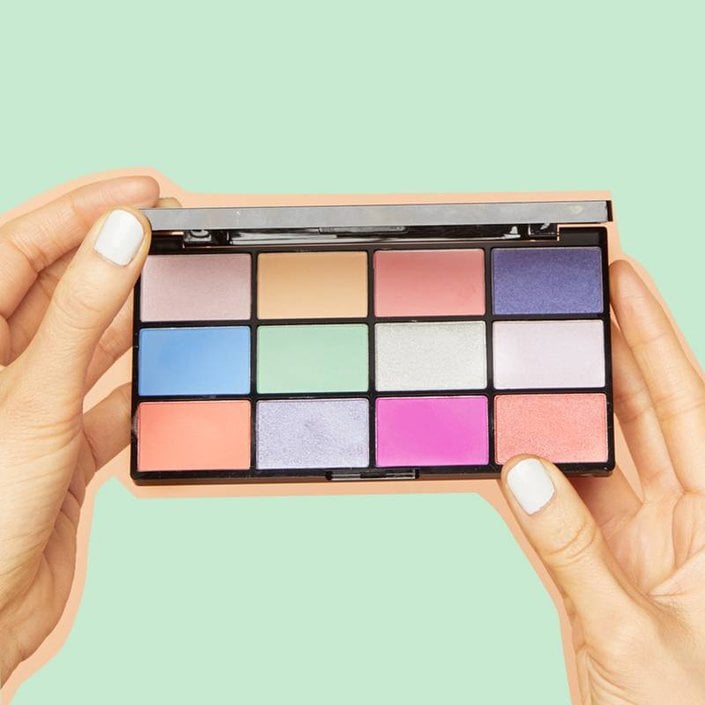 Most of the time, social media makeup giveaways seem totally impossible to win, especially when they're from beauty vloggers with a casual million plus followers. Then, there's the process of liking or thumbs-upping the content, tagging those one to three friends that you probably always rely on in beauty giveaway situations, following/subscribing to whomever is offering the giveaway (if you don't already) and potentially explaining why you need whatever they're raffling off (ANSWER: Because it's FREE and WHY NOT?). And after you go through all of that, you're just one makeup-obsessed social media-goer in a sea of millions of applicants with little hope and a sudden urge to speed on over to Ulta for a quick beauty haul.
Clearly, we understand the makeup giveaway struggle, which is why we decided to do some intensive research (stalking) of top beauty vloggers to find out who offers really good, frequent giveaways. Below, you'll find a list of vlogggrs you should follow — so maybe one day you'll beat the impossible and win a sh*t ton of makeup.
Allie Glines
Allie Glines is a self-taught makeup artist who posts new photos on Tuesdays, Thursdays and Saturdays. If you have yet to see her easy drugstore makeup tutorial, we recommend that you do so now. Follow Allie on Instagram and subscribe to her on YouTube to stay informed about all of her giveaways.
Serein Wu
Serein is a beauty and fashion blogger who releases new videos on Tuesdays, Thursdays and Sundays. She offers a ton of beauty giveaways, including a monthly favorites series. Subscribe to her blog in order to get first access to giveaway info.
Jaclyn Hill
Aside from being a beauty maven, Jaclyn Hill is known her Instagram giveaway tactic, in which she has her followers repost a photo of one of her crazy-good makeup giveaways. Even though you'll be among hundreds of thousands of applicants, a win from Jaclyn is something to brag about for years and years to come.
Laura Lee
InLaura Lee's latest video, she unboxes a ton of new makeup products and offers a holiday giveaway to subscribers. She's been known to do crazy-good giveaways ($2,000 worth of makeup and a free MacBook, anyone?) so we encourage you to become another one of her 3.8 million subscribers, stat.
Belinda Selene
Belinda Selene is obsessed with all things lifestyle and beauty, so on her YouTube channel you'll find a wonderful array of makeup tutorials, life hacks and most importantly, giveaways. Her latest, drool-worthy giveaway is currently open until the day after Christmas. RUN!
Read more
Back to top