5 Sunscreens to Wear Under Your Makeup This Summer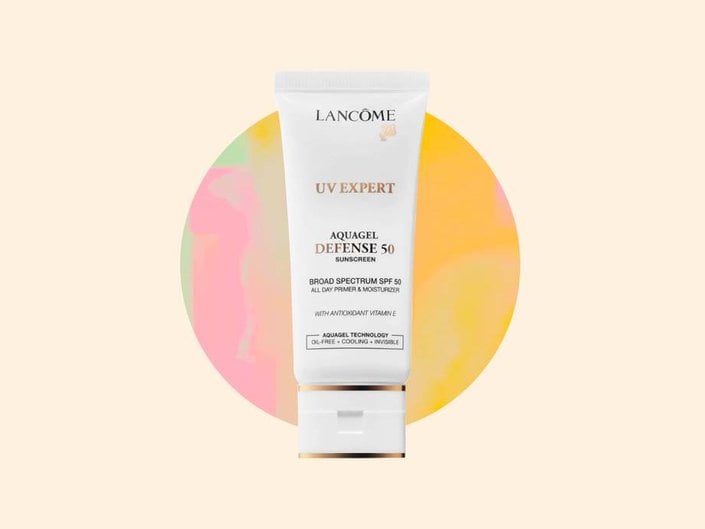 As we transition into our summer beauty routine, sunscreen is a non-negotiable product — but that's not to say sunscreen's going to do your makeup a disservice. We're big into layering foundation or tinted moisturizer right over our sunscreen and the key is to find a quality formula that doubles as an awesome makeup-enhancing product. From sunscreen sticks that double as highlighter to primer-moisturizer-SPF hybrids that lock in makeup for all-day wear, there's a formula that's bound to leave your friends wondering how you got your makeup to look so good. Click through for five sunscreens you'll actually love wearing under your makeup.
For *Zero* Residue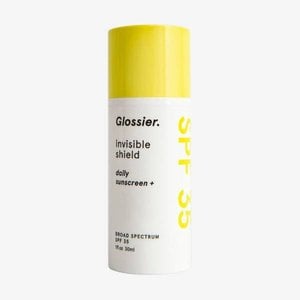 1 / 6
For *Zero* Residue
Glossier Invisible Shield Daily Sunscreen SPF 35
For a cooling gel formula you'll look forward to using every morning, pick up this sunscreen from Glossier. It absorbs into skin super fast and because it's clear, it leaves zero residue white residue (or greasiness!) on your skin.
For Even Skin Tone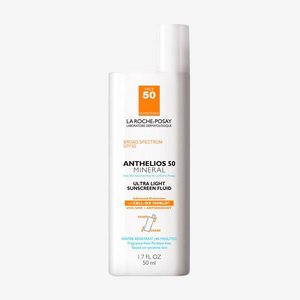 2 / 6
For Even Skin Tone
La Roche-Posay Anthelios 50 Ultra-Light Tinted Mineral Sunscreen
A formula we come back to time and time again is this pick from La Roche-Posay. It's tinted,lightweight, sheer and great for evening out your skin tone. Whether you're using under a foundation or tinted moisturizer or on its own, it's great for achieving a matte finish. Be sure to shake it up nice 'n' good before use and apply a generous amount right before sun exposure.
For Glowy Skin
3 / 6
For Glowy Skin
Supergoop Glow Stick Sunscreen SPF 50
If you feel strongly about your glow, this stick sunscreen doubles as a highlighter that's perfect for your face and body. Use it under moisturizer to lock in hydration or as a traditional highlighter on the high points of your face. It's a must if you love a mess-proof formula and refuse to sacrifice your glow.
For Long-Lasting Makeup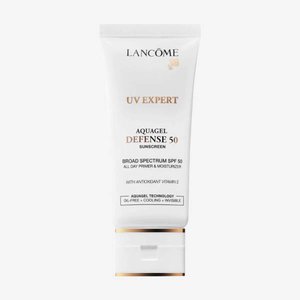 4 / 6
For Long-Lasting Makeup
Lancôme UV Expert Aquagel Defense Primer & Moisturizer SPF 50
Multipurpose formulas make our lives so much easier, and this luxe primer and moisturizer hybrid is no exception. Upon application, the consistency is that of a water-like gel that's cooling and hydrating. Use it as the last step in your skin-care routine before applying foundation to help lock in your makeup and provide sun protection.
For Matte Skin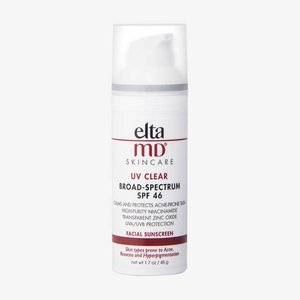 5 / 6
For Matte Skin
EltaMD UV Clear Broad-Spectrum SPF 46
This dermatologist-recommended sunscreen is ideal for those who deal with skin concerns such as acne, rosacea and hyperpigmentation. We love it because its formula is super silky, lightweight and leaves skin with a matte finish. Choose from an untinted formula or a tinted one if you're looking for a little color correction. 6 / 6
Read more
Back to top