NYX is Launching Duo Chromatic Shimmer Lip Gloss — Run, Don't Walk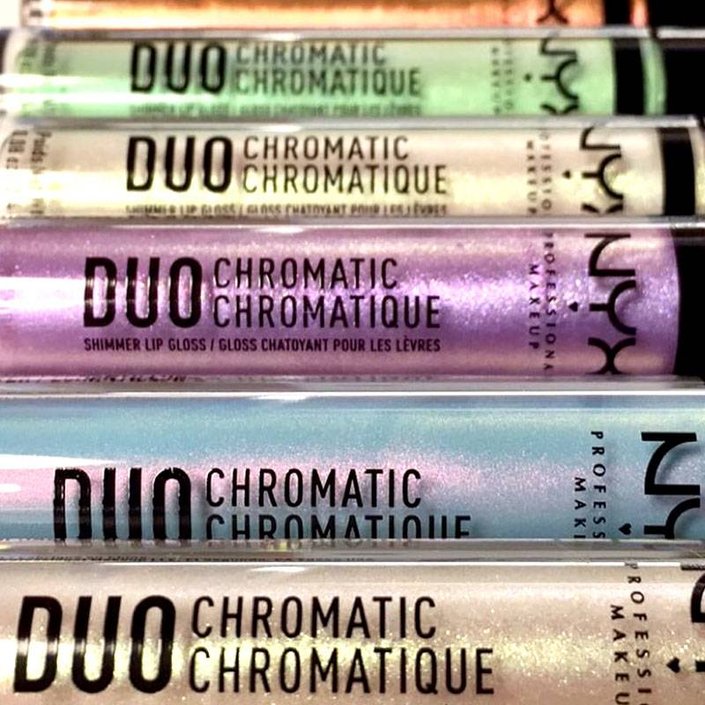 NYX Professional Makeup is at it again...
NYX Professional Makeup just announced on Instagram that the brand is releasing Duo Chromatic Shimmer Lip Glosses into the world. As loyal NYX lovers and most social media-users know, the brand is no stranger to bold color and shimmer, and these new glosses are the perfect iridescent addition to their massive array of Internet-breaking, must-have products.
We expect the lip gloss will be as popular as the brand's cult-favorite Duo Chromatic Illuminating Powder and as amazing as the silky, pigmented Liquid Suede Metallic Matte Lipstick. In the NYX Instagram teaser featuring all of the new bright-rainbow shades, we caught a quick glance (we screenshotted — naturally) of about ten different colors like a shimmery burnt orange, a unique light green and a gorgeous hypnotizing gold shade.
According to the brand's Instagram story tease, these shimmery glosses are expected to launch online today, though we don't have an exact ETA on when they'll start popping up in stores. Nevertheless, we encourage you to stalk the NYX Professional Makeup Instagram and website today to make sure your lip gloss is en route before the Internet explodes.
Read more
Back to top