Checking Out the Sephora Beauty Insider Sale? Here's What Our Editors Are Buying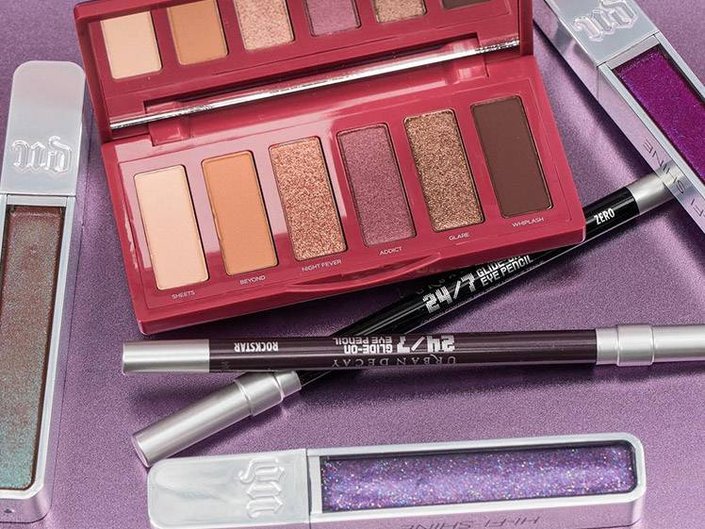 Just when you thought you could finally catch a break from all of the beauty sales happening this Labor Day weekend, we're back with another reason to spend all of your life savings on makeup. Enter, the Sephora Beauty Insider Appreciation Event, happening now through September 3. If you've been eyeing a pricey eyeshadow palette, or maybe just one lipstick that's been pulling at your heartstrings, this is the perfect moment to make your move.
Depending on your Beauty Insider status, you'll receive a different discount that corresponds with your specific tier. Beauty Insiders get 10% off (using the code "YESINSIDER), VIB gets 15% ("YESVIB") and Rouge gets 20% ("YESROUGE"). These codes have a one-time use for online purchases, but can be used as many times as your heart desires in store.
Ahead, our editors share the beauty products that are worth picking up from the Sephora Beauty Insider Sale.
Tembe, Assistant Editor
Urban Decay Born To Run Eyeshadow Palette
As we tearfully say goodbye to the OG Naked, I'm looking to the future this VIB sale and opting for the Urban Decay Born To Run Palette. The versatile palette contains all the colors you could ever need for an eyeshadow look, so the options are literally endless. At $49 a pop, this palette is definitely a splurge so 10% will ease the blow.
Alanna, Assistant Editor
Yves Saint Laurent Tatouage Liquid Matte Lip Stain
Growing up, whenever I received Sephora Gift Card, I'd run straight to the YSL beauty section in the beautiful black-and-white clad store and grab the prettiest color lipstick I could find at the moment and blow the whole amount of the card on it. Later in my makeup life, (when I blew more than those gift cards, and became a VIB Rouge, no less), I would still always keep my eye on those pretty gold tubes. To pay homage to my splurge-worthy past, I'd still pick the YSL — this time, the new Tatouage Liquid Matte Lip Stain. It's $37 (perhaps pricey for one lip color), but certainly worth every cent thanks to its amazing color payoff and luxe texture.
Marisa, Assistant Editor
You may have already heard the tragic news: the OG Urban Decay Naked Palette is (soon to be) no longer with us. The brand announced via Instagram — very dramatically, of course — that the palette is being discontinued. My obvious reaction is to stock up on as many original Naked Palettes as I can and since I can get 10% off in the process, I'll take two. I implore you to do the same.
Dawn,  Editorial Director
Giorgio Armani Luminous Silk Foundation
Here's a life lesson: When a discount code comes along that can be used for anything, you buy a product that never goes on sale. This foundation is such a cult-classic, must-have, MUA fave (you get the drill), it's never discounted. Now is the time to stock up.
Read More:
Your Ultimate Guide to the Best Labor Day Beauty Sales
8 New Drugstore Makeup Products You Need In Your Life This Fall
The Urban Decay Elements Eyeshadow Palette is Truly Out Of This World
Read more
Back to top