The Best Makeup, Hair, Skin and Nail Looks of the Season | Spring Trends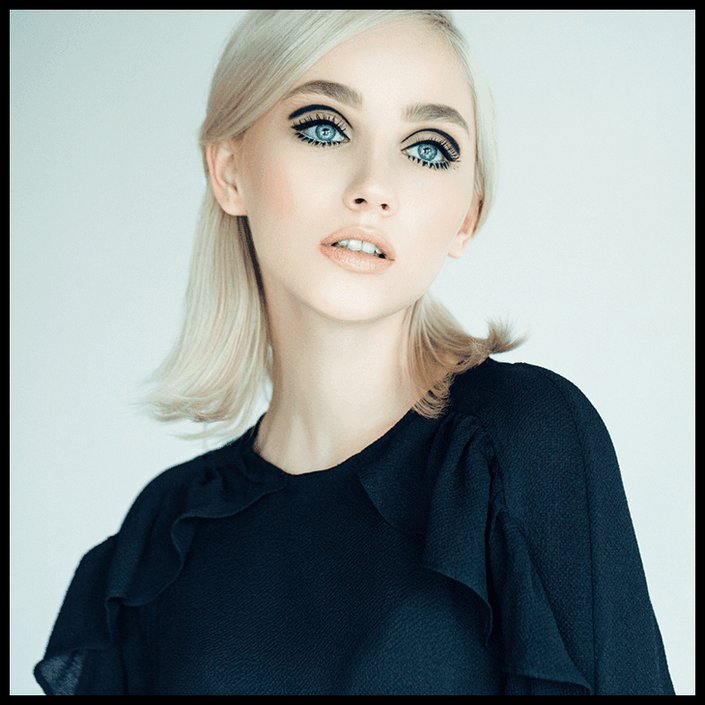 It's been a long, hard winter. Just ask your dull, dry, flaky skin (and hair) and tired old makeup and nails (yawn). But don't fret, better, brighter, fresher, smoother, sunshinier things are on the horizon. And if the Spring 2017 runways were any indication, we're set to take a trip back in time to the 80s, as well as the 1800s. Talk about a Spring Break! We're packed and ready to go, so come along and join us…
MAKEUP
Shakespeare Express: The 5-Minute Face
No time? No problem. The beauty of Spring's romance trend is that you can get it done in minutes.  Skip the foundation and powder so skin looks fresh and natural. 
The Tools:
The How-To's:
1. Apply your favorite moisturizer to prime and hydrate the skin. Not only does it keep your makeup from looking chalky, but it'll help it go on faster too. 
2. Choose a creamy concealer that's the exact color of your skin—not lighter. Using your ring finger, start in the dark corners where your eyes merge with your nose, and slowly press the cream in. Roll and press some more until the color melts into your skin and erases any darkness. Make sure you're not rubbing or you'll wipe off more color than you apply.  Repeat on any other areas where you have redness or discoloration (like around the nostrils).
3. Dab a rosy pink cream blush onto cheekbones using your fingertips, and gently rub up and back. "Creams really are idiot-proof," says Washington D.C.-based makeup artist Sally Sagarese. "And they look so much more natural than powdered blush because they keep that young, lustrous glow in the skin.
4. Swipe two coats of black mascara on top and bottom lashes.
5. Apply a tinted lip balm or sheer gloss with just a touch of color so you look "finished" without trying too hard.  
Bright and Tight: The 15-minute face
The Tools:
The How-To's:
 1. Start with moisturizer. Then choose a sheer, creamy foundation so it applies smoothly and doesn't dull down the skin, and place a pea-sized amount on the back of your hand. Using a stippling brush (which is rounder, with a flat top), apply color onto the center of the face—which is where most discoloration resides. Pat it onto the chin, nose, in-between eyes and forehead. Then buff and blend using light little circle movements. Go lighter as you move out toward the edges of the face, so there are no harsh lines. Skip the powder since you want to look dewy, not matte.
2. Apply a buildable, pink blush high on the cheekbones until you reach the desired level of sheer bright pink.
3. Grab a pencil eyeliner in a bright purple, and draw a line across your lower lash line, sticking as tightly as possible to the lashes. After drawing your liner on, be sure to smudge it a bit for an effortlessly gorgeous appeal.
4. Before applying your mascara, curl your lashes. Start at the base of lashes, press, hold, and slowly walk the curler toward the ends to ensure a curl instead of a kink (just like using a curling iron on your hair).
5. Finish with a bright lip color, concentrating heaviest color in the center of lips and smudging on the way out (so it almost looks like you were sucking on a lollipop).
Shine On: The 30-Minute Face
Going for the glow was redefined on the spring 2017 runways, as makeup went as close to wet as possible.  Think disco-strobe light beaming on your face (with a little bit of that wet water bucket scene from Flashdance).
The Tools:
The How-To's:
1. Repeat moisturizer, foundation, concealer and blush steps from above.
2. Swipe on a metallic liquid shadow for a modern glossy look. Keep color on your lids, from inner to outer corners but don't go above the crease. 
3. Use a bright cream or gel eye liner with a small angled brush (it's easier to control). Tilt your head back, and lift the brow skin up. "There's a small fold of skin between the lashes and eyelid, and that opens it up so that you can get the color right at the base of lashes to define them and make them look thick and plush," says Sagarese. "The goal is not to see any skin at all between the lashes and the liner."
4. Groom brows by swiping on a lightly tinted brow gel, which quickly shapes them and deposits a hint of color (and looks so much more natural than pencil).
5. Curl lashes and apply black mascara.
6. Apply a bit of a pearly face illuminator or highlighter onto your fingertips, and tap onto the very tops of your cheeks and down the bridge of your nose for a glowy, polished looked. Add a bit to your cupid's bow to make lips look fuller. Less is more: You want to look dewy, not greasy.
7. Grab a large fluffy brush and lightly dust a translucent, slightly shimmery powder all over.
8. Finish with a sheer glossy nude with a bit of shimmer, applied straight from the tube.
HAIR
Spring hair is all about extremes. On one side is a soft, chilled out vibe perfect for outdoor concert season. On the other, stick-straight strands that eliminate layers in lieu of all-one-length locks for a dramatic, fierce look (like the hair equivalent to shoulder pads).
The 2017 Festival Braid
Even if Coachella isn't in your future, the festival braid most definitely should be—it looks just as fab on weekends as at work, and nothing says warmer days ahead like this youthful look. Make it extra modern with a deep side part.
The 2017 Festival Braid:  Four-strand Fishtail
1. Divide your hair into two large sections, parting straight down the middle of the back of your head since the front section has a deep side-part (skip the comb and just use your fingers for a more tousled look).
2. Pull a thin strand of hair from the outside of the left section and place it over the top of the left section. Then grasp it under the right section. (Repeat: The strand of hair should go over the left section and finish under the right section.) Pull as tightly as you can for a polished braid, or keep things look and messy for a pulled-apart braid look.
3. Repeat on the right side. Pull a skinny strand of hair from the outside of the right section, pull it over the right section, then weave it under the left section.
4. Keep alternating sides, weaving over and under, until you reach the bottom of the braid. Secure at base (or wherever you choose to end it) with a leather cord.
The Blunt Blowout
SKIN
Don't Get in Hot Water
Winter cold makes you want to jump in a steamy shower, even though you know that hot water can wash away the natural lipids that keep skin hydrated. Now that your aren't freezing, it's time to dial down your bath and shower temp to warm—and suds up with a mild cleanser that won't overdry. If you prefer baths, add colloidal oatmeal, which is soothing and especially moisturizing for chapped, damaged skin.  Don't overlook other drying shower factors. "Women often get very dry lower legs from daily shaving," says Maryland-based dermatologist Cheryl Bansal. "And after showering, they vigorously towel-dry, which can dry it out even more."
Buff Away the Skin Blahs
Skip the Powder
Lube up your Lips
Recommit Yourself to Sunscreen
NAILS
Metallics, shimmers, brights so 80s they remind us of seeing our first video on MTV: Spring nail trends have sprung and there's something for everyone. One thing they're not: run-of-the-mill. There's a new, fun, playful take on every look. 
Cuticle liner
Metallics Go Romantic
Rebellious Brights
Dramatic Ombre
Read more
Back to top