How to Wear Makeup When Your Allergies Are Taking Over Your Life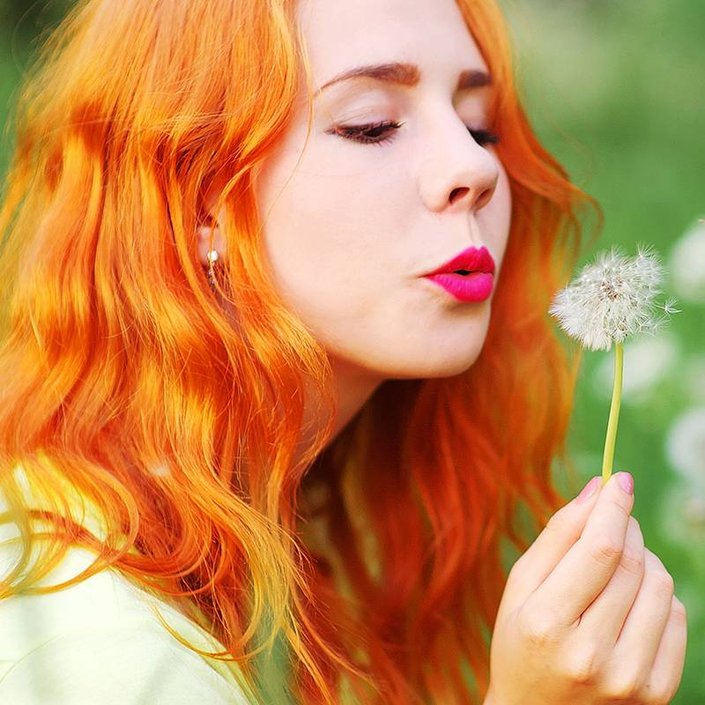 Spring is all fun and games until your tissue box, air conditioning and allergy meds are your only form of social interaction. Clearly, the struggle is real for us and the many people we heard sneezing their way through this morning's commute. So if you're tempted to skip out on your makeup routine in fear that you'll end up looking like a hot mess by the end of the day, read on. We caught up with celebrity makeup artist Jamie Greenberg at an event hosted by Zyrtec, and she recommends the following tips for looking like you feel good during allergy season — even when you sure as hell don't.
For Minimalists...
"As a busy mom, I totally get being a makeup minimalist," says Greenberg. "I suggest just applying a quick coat of waterproof mascara and then also applying a simple glossy lip color to draw attention to your lips and not redness or puffiness from allergies!"
Try: Lancôme Monsieur Big Waterproof Mascara
For Maximalists...
"I like to start with a green-tinted concealer to help cancel out redness and then I apply a full-coverage foundation all over the face, followed by a translucent powder to help set the foundation and make it last. To help with puffiness from allergies, I often contour with bronzer under the cheekbones and highlighter above. After that, I suggest defining your brows with a brow pencil to frame your face and applying blended eyeshadow to your lids for a smoky look, along with a cat eye using a black eyeliner. Waterproof eyeliner and mascara are a must when dealing with watery eyes from Allergy Face."
Try: Urban Decay Naked Skin Color Correcting Fluid in Green
To avoid worsening your eye redness...
"For watery eyes, I like to try and make eyes just appear generally more open by curling the lashes and applying waterproof black mascara to upper and lower lashes. A trick is to always apply mascara by starting at the root of your lashes and drawing the wand upwards in one steady motion. It really helps to avoid wiggling the wand or blinking, as that can cause eyes to water even more and leave you with smudges."
Try: Shu Uemura Eyelash Curler and L'Oréal Lash Paradise Waterproof Mascara
To combat that red-nose look...
"Primers really help to even out skin texture and color and keep the makeup set for a longer part of the day. Another thing that helps is to apply a cream blush in a soft pink or peach shade to give your cheeks — rather than your nose — a rosy glow. You can even try a hydrating mask to alleviate redness, but avoid products with retinols and glycolic ingredients as they can actually make the red nose worse."
Try: Maybelline Face Studio Master Prime and NYX Professional Makeup Rouge Cream Blush
Read More:
Why Dermablend Flawless Creator Is Perfect for Every Skin Type
New Maybelline Lippies Have Arrived! Here's How to Get them Before Everyone Else
This New Urban Decay Setting Powder Will Make Your Foundation Basically Everything-Proof
Hero Image Courtesy Shutterstock
Read more
Back to top