All the Makeup Products We're Loving RN for Summer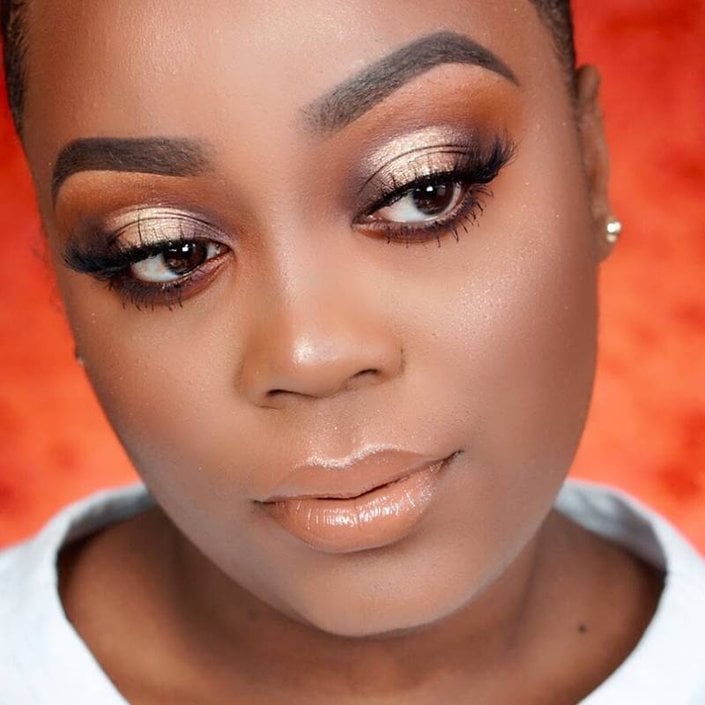 With the weather finally heating up, we're ready to break out all of the summer beauty looks. That means we're saying bye to our winter makeup routines and opting for glowy, lightweight, heat-proof makeup. This summer, we're predicting colorful eye makeup, bronzy glow and dewy skin — and our M Crowd agrees. Keep reading for the trends we're loving for summer, and how you can get in on the fun too.
Glowy, Dewy Skin Products
"I'm excited for lighter makeup, as in less makeup. I'm excited to see everyone in dewy fresh skin," says M Crowd influencer Madison, and we can't help but agree. Summer is the perfect time to swap out heavier formulas for a lightweight alternative that will keep your skin dewy and lit-from-within.
Graphic Liner
M Crowd influencer Ashley is calling out graphic liners for summer, a trend we can't wait to see in action. Statement eyes are a must all year round and graphic liner is an easy way to take your makeup look to the next level. While we love intricate, bold shapes, you can easily switch it up with an added dot or two. We love this graphic liner look by Teisha Jenaie, who swears by NYX Vinyl Liquid Liner.
Colorful Eye Makeup
Julia's predicting "full yellow eyeshadow looks" for summer — a trend we've been seeing everywhere. The sunshine-like makeup look feels summer-y, editorial and fun so we're excited to see this and other bright, colorful hues take off all summer '18. We love this glossy yellow look by callmenikolai a bright and fun way to switch up your eye look. To get the look, we recommend a punchy palette like NYX Ultimate Shadow Eyeshadow Palette, a 16-pan palette filled with all the bright shades your heart could desire.
Stains
We've been seeing the popsicle lip trend for a while now, but we think this summer it'll hit its stride on the 'gram and beyond. This one is easy to try and don't require any new products, meaning you should watch a tutorial or two and try this one at home, ASAP. To get the look, we recommend a lip stain marker like e.l.f. Lip Stain for a just-bitten pout.
Glosses
Gloss has officially made its comeback, and we couldn't be happier. The key to nailing this look is color and formula, both of which must be on point. Clearly, MUA Myesha Polnett has the look down (see below). For formula, look for a gloss that's non-sticky and wears nicely throughout the day like Essence Shine Shine Shine Gloss, an affordable pick that gives lips that wet, ultra-glossy look.
Read more
Back to top