6 Summer Makeup Trends We Love — And How to Get Them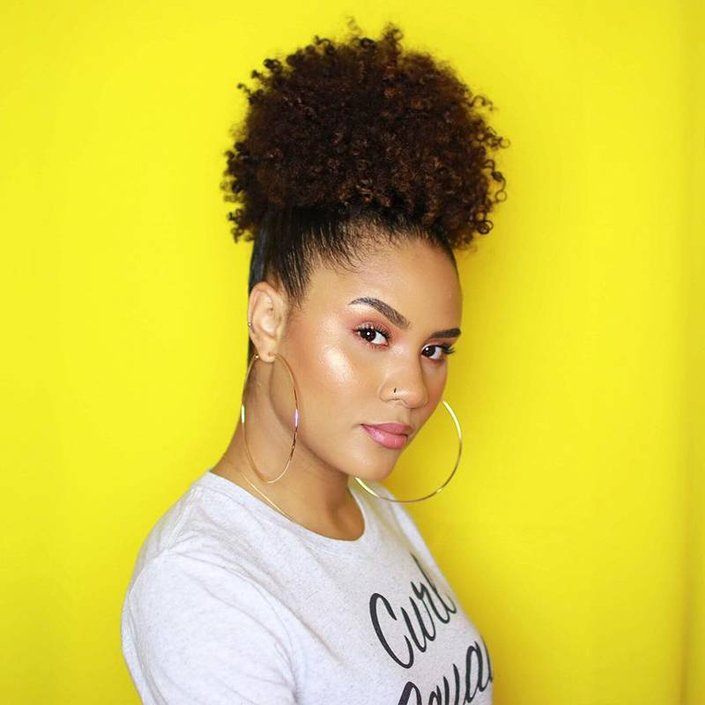 If you've been spending your days staring out the window and hoping that summer will magically appear, you've probably started visualizing yourself slaying all the cookouts and late-night drinks, too. Summer slays are our favorite because the sun is there to lend it's natural #wokeuplikethis lighting, and you can get away with skipping the foundation and rocking some expertly placed concealer instead. This summer we're predicting bronze, glowy looks, dewy skin and bold liner looks, to name a few.
Keep reading for our favorite summer makeup trends (and how to get them), ahead:
Bronze Goddess Makeup Looks
Glow is in, and it isn't going anywhere. This summer we predict you'll see lots of blinding highlights, gold shades on the eye and nude glosses to match. Want to get the look? Try this tutorial by Alissa Ashley and get the look at home!
STEP 1: Start by priming your skin with a glowy primer and apply a foundation with a natural or dewy finish.
STEP 2: Next, highlight the areas of your face you want to appear brighter and apply concealer. Blend this in using a beauty sponge for a seamless, fresh finish.
STEP 3: Apply a contour shade to the hollows of your cheeks and blend using a foundation brush.
STEP 4: Then, set your under eye (and any other areas that tend to get oily) using a translucent setting powder. After, use a flesh-toned setting powder to add color back into the skin.
STEP 5: Fill in your brows using a pomade and thin, slanted brush.
STEP 6: Apply concealer underneath the brow and blend it out onto your lid. Concealer makes the perfect eyeshadow base and will help those colors pop. Set that with translucent powder or a flesh toned eyeshadow.
STEP 7: Next, apply a light brown shade to the crease and blend. Go over that shade with a deeper brown before applying a warm, burnt orange shade to the outer v of your eye. To complete the look, use a thin shader brush to line your bottom lash line with the shade used for the outer 'v'.
STEP 8: Warm up the skin using a contour powder then add a layer of bronzer for more glow.
STEP 9: After, apply a coral blush shade and highlighter.
STEP 10: Lock in your look using a long-lasting setting spray.
STEP 11: Finally, apply a bright lip for a fun, summery look!
No-Makeup Makeup Looks
While rocking a full face during the summer can be achieved, we like to pare down our summer makeup routines to the bare minimum and keep our makeup looks quick and casual. Enter the no-makeup makeup look, the perfect solution to our summer makeup woes. Watch one of our favorite tutorials by Desi Perkins to get the look, ahead:
STEP 1: Start by using a brow pencil to create hair-like strokes and fill in your brows. The goal is a feathery, bushy brow look. Want to fake a bushy brow? Try Desi's soap hack that turns sparse brows lush and thick.
STEP 2: Next, apply an illuminating cream onto the highpoints of your face for a lit-from-within glow. Buff it in using a fluffy face brush to ensure it looks seamless.
STEP 3: Curl your lashes sans mascara for a naturally pretty look.
STEP 4: Apply a lightweight concealer underneath the eye and on any blemishes you may have and blending using a brush or beauty sponge.
STEP 5: Next, take a liquid highlight and apply it on the high points of your face. For added drama, apply a powder highlighter on top of the liquid highlight to set it.
STEP 6: Finally, apply a pink-toned blush to the skin. Place the blush on the apples of your cheeks and blend into your highlight for a natural-looking finish.
Bold Lips and Nothing Else
It's no secret that summer brings warm weather, and with that, the inevitability of moisture on your skin. While there are lots of sweat-proof foundations that will keep your face on lock all day, it's also nice to rock a bold lip that can be touched up throughout the day, and nothing else. Watch Valeria Lipovetsky work her magic, ahead:
STEP 1: Start by applying a dewy, illuminating primer to the skin. Follow this with a sheer foundation and buff it into the skin.
STEP 2: Fill in your brows using a precision tipped pencil.
STEP 3: Next, apply a neutral-toned eyeshadow to your crease and all over the lid.
STEP 4: Warm up the skin using a warm-toned bronzer.
STEP 5: Add a little glow to the eyes using a highlighter and apply to the inner corner of the eye and underneath the brow bone.]
STEP 6: Next, add blush to the apples of the cheeks and a highlighter for added glow.
STEP 7: Apply mascara to the eye. For a natural look, use thin coats and wipe off the mascara spoolie in between application.
STEP 8: Set the under-eye using a translucent powder. For this step we recommend a slightly damp beauty blender. Make sure it's not too wet or it could lead to your concealer caking up throughout the day.
STEP 9: Finally, apply a bold lip for an a bold pop of color.
Pastel Liner
In case you missed it, the iconic black cat eye is making room at the top for its bright, poppy sister pastel liner. While this makeup look might seem daring at first glance, it's an easy way to take a makeup look to the next level without having to try anything (too) new. See it in action with Sondradeluxe, ahead:
STEP 1: To start, apply a light peachy eyeshadow color all over the lid. Pack the color in to create an opaque look. For this step, you want to choose a shade that will brighten the lid but isn't too far away from your natural skin tone.
STEP 2: Next, apply a deep rosy shade onto one side of your brush. Pack the side with product into your crease and press the clean shade against the lid to create a sharper edge.
STEP 3: Continue to build dimension by using a smoky brown shade on the latter half of your upper lash line and underneath the eye.
STEP 4: Next, apply a vibrant yellow shade on your waterline. Try using a waterproof pencil to ensure it doesn't budge throughout the day.
STEP 5: The next step is to create a vibrant bold wing in a soft, but vibrant pink shade.
STEP 6: Then apply a coat of mascara before applying a pair of wispy lashes.
STEP 7: Finally, apply a rosy pink lipstick and add a lighter shade to the center for a soft, ombre look.
Colored Mascara
Colored mascara has been around for eons, but now it's back in full force for summer. Try a fun shade like fuschia or yellow for an unexpected pop of color. Want to tone it down? Try a deep neutral shade like navy blue or purple — work appropriate and fun. Watch Patrick Starr take this look to the next level, below:
STEP 1: Start by applying primer, foundation and concealer on your face. Finish the look by setting the skin with a translucent powder. Feel free to add a little extra powder wherever you tend to get oiliest.
STEP 2: Next, apply warm toned shades on the eye. Start with a deep brown shade in the crease and then apply a lighter brown shade and blend toward the brow bone. Place a light colored shadow in the center of the lid — this will make the blues of the mascara and liner pop.
STEP 3: Create a wing using a bold, blue liner.
STEP 4: Curl your lashes before applying mascara in a bright blue shade. The combination of the blue liner and mascara will ensure that your look really pops!
STEP 5: Contour your face using a powder a few shades deeper than your skin. Follow this by adding blush to your cheeks and highlighter to the high points of your face.
STEP 6: To finish off the look, apply a nude lip liner and a lippie to match.
Monochromatic Makeup
It's no secret that we're obsessed with monochrome makeup looks — there's just something about one color all over that makes our beauty editor hearts sing. Want to try it for yourself? Experiment with an all-over shade that translates from lips to face — think pink! YouTuber Itsmyrayeraye keeps it neutral in her tutorial:
STEP 1: Start by filling in your brows using a powder, pencil or pomade.
STEP 2: Apply foundation and concealer to even out your skin tone.
STEP 3: Apply a brown cream eyeshadow all over the lid using your finger and blend it out. Carry that shade underneath the eye too and smoke it out underneath the lash line. Set the cream shade using a similar powder eyeshadow. Next, add a deeper shade to the crease to add even more dimension to the eye.
STEP 4: Next apply black eyeshadow to the lash line to create a soft liner look.
STEP 5: Apply a coat of mascara to your natural lashes then place a pair of false lashes as close as possible to your natural lash line.
STEP 6: After, define your features using a powder contour shade. This will give your face a sculpted, toned look.
STEP 7: Highlight the highest points of your face next — don't forget your nose and the sides of your forehead!
STEP 8: Give your lips some shape with a brown lip liner and apply a matching lipstick in a similar shade.
STEP 9: Lock in your look with a setting spray and you're all set!
Read more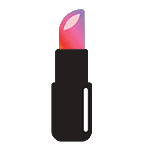 Back to top