The 3-, 5-, and 10-Minute Face
Not to brag, but we are masters of get-out-the-door-and-on-with-your-day beauty. Give us just three minutes and we can make ourselves look presentable. In five, we can turn presentable into looking pretty good. And in ten minutes…Well, we're pretty much ready to hit the red carpet at the Oscars. OK, maybe we're not
that
skillful, but we do know how to maximize our mirror time. It's all about prioritization. The order you apply your favorite products is important. If you only have a mere 180 seconds before you simply must leave the house (we all know public transportation waits for no one), don't start with eyeliner. Here, let us show you our masterful ways…
The 3-Minute Face
15 seconds: Primer.
We started our look with
Dermablend Quick-Fix Concealer Nude 10C
.
1 minute: Eyelash Curler.
We pumped our
Shu Uemura New Generation Eyelash S Curler
three times on each eye.
1 minute: Mascara.
We applied one generous coat of
Lancôme Hypnôse Mascara
 to the top lashes.
The 5-Minute Face
1 minute: Concealer.
We blended
Maybelline Dream Lumi Touch Highlighting Concealer
under the eyes.
30 seconds: Blush.
We dusted
L'Oréal True Match Super-Blendable Blush
on the apples of the cheeks.
The 10-Minute Face
1 Minute: Highlighter.
We used
Dermablend Smooth Liquid Camo Concealer
to highlight the brow bones and cheekbones.
1 Minute: Mascara.
We added
Maybelline Illegal Length Fiber Extensions Mascara
to the bottom lashes.
1 Minute: Lipstick.
A swipe of
Urban Decay Vice in Naked-Vice
finished off our 10-minute face.  
How many minutes did you spend doing your makeup this morning?
Tell us in the comments below!
Read more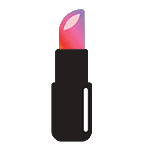 Back to top