The Best Coral Lipstick for Your Skin Tone
When it comes to summer lip colors, you can't go wrong with pink or orange hues. But while pink lipstick is easy enough for most to pull off without much thought, the orange lip tends to be a bit more intimidating. For a perfect middle ground between play-it-safe pink and all-out orange, try coral.
The pink-orange-yellow hybrid is our go-to for giving our pouts a refreshing new style for summer. I you haven't fallen victim to the trend yet, let us convince you with our coral lip picks for light, medium and deep skin tones, ahead.
Coral Lipsticks for Dark Skin Tones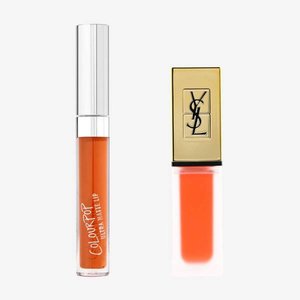 1 / 3
Coral Lipsticks for Dark Skin Tones
A warm-toned orange coral looks best on deeper complexions and that's just what the ColourPop What's The Stitch is. Fair warning: The pigment of this liquid lip is super opaque, and a little product goes a long way.
YSL Tatouage Couture Liquid Matte Lip Stain in Unconventional Coral
For an ultra-matte finish, look no further than Unconventional Coral. It's a vibrant orange with red and pink undertones and looks gorgeous on deep skin tones.
Coral Lipsticks for Light Skin Tones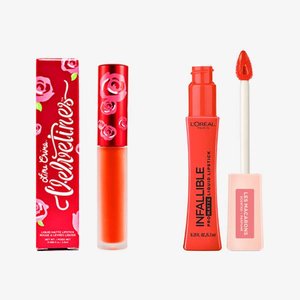 2 / 3
Coral Lipsticks for Light Skin Tones
L'Oréal Paris Infallible Les Macarons Scented Liquid Lipstick in Mademoiselle Mango
One of the reasons we love a coral lip so much is how bright it can be — and this new Les Macarons shade from L'Oréal Paris makes a great case for it. This powerful orange will pop off of your fair skin and seriously electrify any makeup look.
Lime Crime Matte Velvetine in Psycho
For a more vibrant, blazing coral, Psycho by Lime Crime is the way to go. The color payoff of this product is incredible, and it leaves behind a striking almost-neon-like finish that somehow flatters light and dark skin tones alike.
Coral Lipsticks for Medium Skin Tones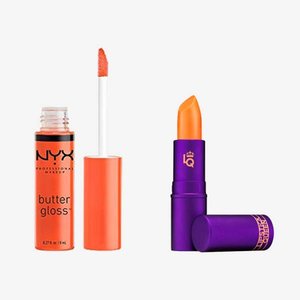 3 / 3
Coral Lipsticks for Medium Skin Tones
Lipstick Queen Old Flame Lipstick
Old Flame may just be the coolest color-changing lipstick you've ever seen, and it's peachy-coral-pink finish is just right for medium skin tones. You can leave on one coat of this for just a hint of color, or swipe on a few for a full-on coral pout.
NYX Professional Makeup Butter Gloss in Cherry Cheesecake
This pretty coral-hued gloss is gorgeous on medium complexions because of its orangey-pink hue and glistening finish. Plus, a few coats make lips appear plump, juicy and pillowy.
Read more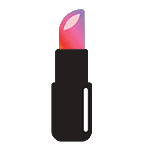 Back to top