How to Make Press-On Nails Look like a Professional Mani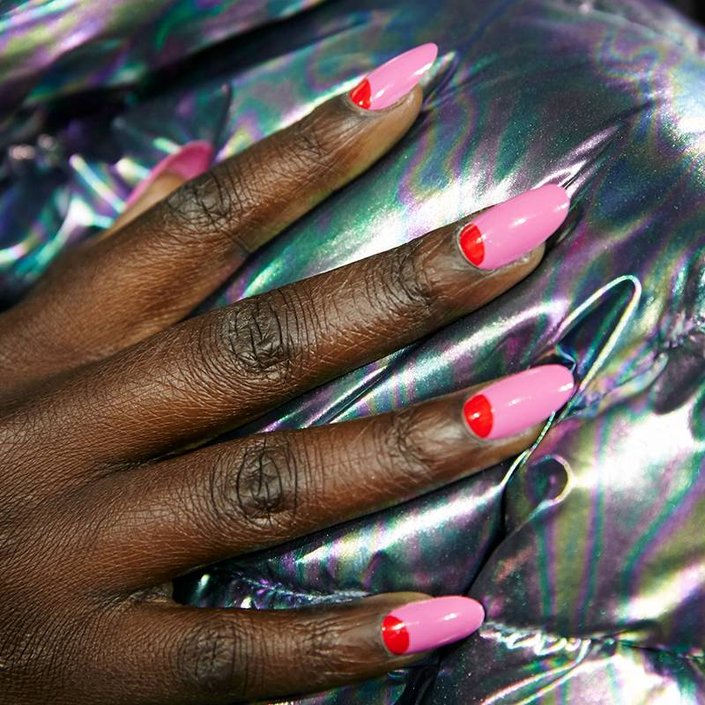 The press-on nail process generally goes one of two ways: They either look really, really good or they never actually make it on every one of your fingers before you rip 'em off. No matter which side you fall on, there's no denying that nail designs can be super cute. Fueled by our laziness, the need to save $$ and the need for a fun DIY project, we're determined to make our press-on nails good — like professional mani good. To help us get it right, we reached out to Gina Edwards, celebrity manicurist and lead manicurist for Kiss Nails.
"A successful press-on application requires a few meticulous steps for the perfect manicured look," Edwards explains. Check out her step-by-step guide, below:
STEP 1:  File and shape your nail slightly over the quick of the nail.
STEP 2: Wash and cleanse your nails. In the imPRESS Press-On Manicure package, there is an alcohol wipe you must use in order to have the best adhesion. The most common mistakes made when applying press-on nails are not properly cleaning the nail surface. Natural oils from skin and nails can cause the nails to lift up and come off.
STEP 3:  If you are using glue, like the one that comes in the KISS Glam Fantasy Nails, use a dab at the base of your nail and by the tip. (The product will meet each other and create a seal with no air pockets.)
STEP 4:  As you apply the full cover nail, work at a 45-degree angle aligning at the cuticle and press down toward the tip of your nail.
As an added tip, it's best to shape artificial/full cover nails with a file before you apply. And as a rule, steer clear of doing dishes or heavy cleaning for 24 hours. Nail application takes time for the product settle and mold to your natural nail.
Read More:
Expert Tips to Make False Eyelashes Look Real
How To Pick the Right Foundation for Your Skin Type
Mani Monday: 6 Indie Vegan Nail Brands You Need to Know About
Hero Image Courtesy Madison Murrell
Read more
Back to top