6 Transforming Powder-to-Cream Products You Didn't Know You Needed
In the beauty world (much like the actual world) anything is possible. We have face masks that foam up so we resemble extraterrestrial creatures, serums that make eyelashes grow long AF and lipstick that changes color to create the most flattering pink hue for your lips — ya know, normal beauty stuff, amirite?  
Just when you thought things were calming down, and we could chill out with a low-maintenance look for a few, a whole new type of makeup is born! Enter, powder-to-cream makeup products that transform on your face — not to be confused with cream-to-powder products, a.k.a. the opposite of the newness we're here to discuss. To segway into some of our favorite products, imagine a K-Beauty lip powder that transforms into a magical, long-lasting lip stain or undereye concealer that melts into your skin. That's the goodness we're dealing with.
Check out four powder-to-cream products worth the hype, ahead:
-
L'Oréal Infallible Magic Pro Pigments Makeup, $14.99
We love the range of this does-it-all powder-to-cream makeup product, which comes in six buildable shimmer and matte shades. Use it to create a variety of versatile makeup looks — ranging from a subtle highlight to a bold, editorial eye look.
Cle Cosmetics Melting Lip Powder, $20
Meet the melting lip powder from K-beauty brand Cle Cosmetics that the Internet is freaking out over (with nearly five star reviews all over the Internet). The lippie starts as — you guessed it! — a powder and transforms into a long-lasting, waterproof lip tint with a matte finish. Check out all eight shades on the brand's website which range from a light pink shade named Barbie Pink to a rich, copper-brown shade named Hot Choco.
Touch in Sol Chroma Lip Tint Powder, $20
You're really going to have to work to achieve perfection with this lippie, but the end result is worth it. We recommend exfoliating and then prepping your lips with your favorite lip primer before applying this one. From there, outline your lips with the lipstick applicator tip, and fill in your lips with the powder (being careful not to make a major mess). If you're looking for a lipstick that doesn't feel like you're actually wearing anything, is long lasting and super pigmented, give this one a try.
Lashfood Aqua Brow Powder + Pencil Duo, $25
This eyebrow powder and pencil duo will help you perfect your brows, no matter whether you're going for a natural, minimalist brow or a bold maximalist brow. Inside the cap, there's an eyebrow pencil to define and outline your brows. The lower compartment contains a powder-to-cream formula to fill in your brows. If you're searching for one eyebrow product that can do it all, this product might be the one for you.
Pur Shake and Bake Powder-to-Cream Under Eye Concealer, $26
To use this concealer, shake some of the powder onto the back of your hand. Then, use the included mini blending sponge to gather the product. From there, apply to areas where you need coverage, like under your eyes and over blemishes.
Dermablend Quick Fix Color-Correcting Powder Pigments, $33 These color-correcting pigments come in four shades: green (to neutralize redness), orange (for dark circles and spots), yellow (for dullness or purple veins) and red (to neutralize dark circles and spots on darker skintones). Simply shake the powder onto the back of your hand, and blend to turn it into a discoloration-hiding cream that dries instantly.
Read More:
6 New Eyeshadow Palettes That Are Worth The Money
We Love This Chocolate Lip Collection So Much We're Giving It Away
CVS Wants To Give You Access To New Drugstore Makeup Before Everyone Else
Read more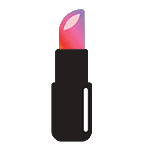 Back to top