How to Tightline Your Eyes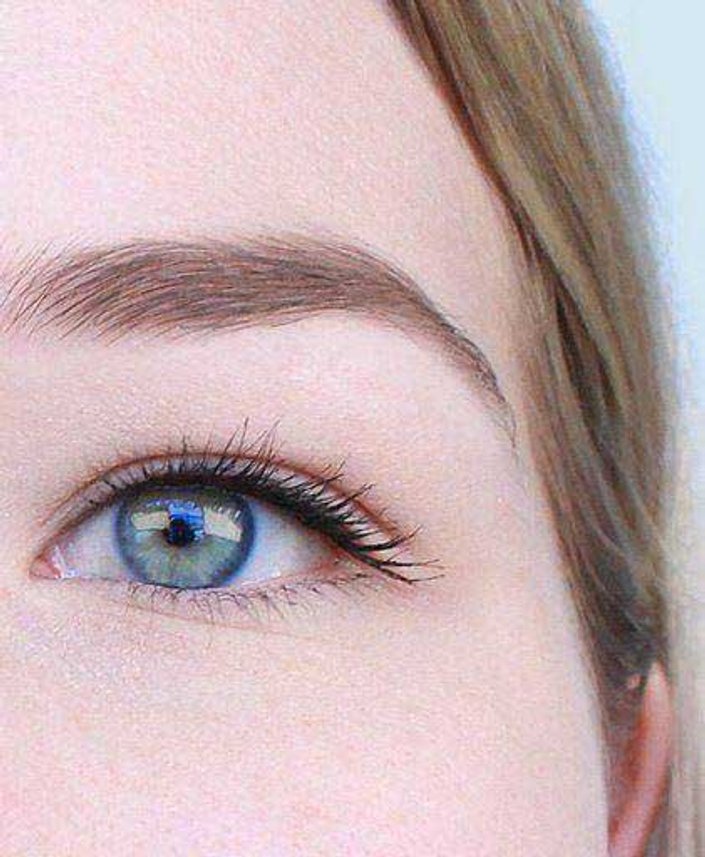 Tightlining is that mysterious eyeliner technique everyone talks about, but few can really explain how to tightline eyes. So mysterious in fact, it's often called invisible eyeliner. Truth be told, that moniker actually refers to the ever-so subtle appearance of a tightlined eye.
Tightlining is championed in the beauty world for its ability to create the illusion of fuller, darker lashes and add definition to the eyes, all the while maintaining a no-makeup feel. Today, the illusive technique remains elusive no more. Have no fear, makeup.com is here to help! We've put together the definitive guide for how to tightline eyes. Say hello to big, beautiful eyes and effortless looking luscious lashes!
The Product
You can use any gel, cream or pencil eyeliner, but please stay away from liquid eyeliner. The consistency of liquid is generally too wet for this technique. We used Urban Decay 24/7 Glide-On Eye Pencil in Zero.
If you really want to know how to tightline eyes properly, get the right brush. The brush is the important part. You need an angled or flat eyeliner brush. You'll want one with bristles that are soft, yet sturdy because you need to be able to control the brush.
Try Giorgio Armani Eye Liner Brush or Laura Mercier Flat Eye Liner Brush.
The Process
Learning how to tightline eyes is all about learning the right technique. It's honestly not as scary as it sounds! For a beautifully lined eye, you must follow the process below.
1. Step: Lift Your Eyelid
Use your finger to lift up your eyelid so you can see the base of your lash line. That's where you are going to be depositing the pigment.
Quick Tip: It helps to position your mirror so you are looking down slightly during the application.
2. Step: Apply the Liner
Then fill your brush with eyeliner and press it directly onto the waterline. Using short strokes, wiggle the brush back and forth to really work the product into the underside of your lash line. That's it! You've filled the gap between your lashes and liner.
Either apply liner on top of the lash line for an all-around flawless eyeliner application, or simply curl your lashes and be on your way–looking every bit the natural beauty you are.
Now You Know How to Tightline Eyes!
Makeup.com loves this look. Have you tried tightlining your eyes yet? Do you have any tips or tricks you like to use? Let us know how you feel about our makeup.com technique in the comments.
Read more
Back to top