ZOË KRAVITZ SHARES HER BEAUTY SECRETS
She is the fashion Magazine's cover girl this month, the coolest girl in town, Zoë Kravitz, talks about her role as a YSL Beauty Ambassador, her own signature look and, of course, her favourite makeup products.
Did you know much about YSL before becoming a YSL Beauty ambassador?
YSL has always been a brand that I really admire, both in beauty and in fashion. I love the cosmetics as much as the clothes. I've always thought of YSL as being cool, timeless. It has always played with this masculine and feminine concept and their idea of beauty is very forward thinking. It's for the modern woman who is rock 'n' roll but also very chic.
I've been a great fan for a very long time and so being asked to work for them was a huge deal. I love the people I'm working with. They're always so kind. It's very easy for me to talk about YSL products. Not only do I love them, get to test them and take them home with me, but - I have to selfishly admit - they're also products I absolutely have to have! I am lucky to be working with people who aren't trying to influence me or get me to look like how they think I should look. They want me to take their products and make them my own – that's a match made in heaven if you ask me!
If Monsieur Yves Saint Laurent were still alive today, what would you ask him?
I think I would ask him what beauty means to him. He was someone who had such an amazing mind, who created clothes for women that always crossed the boundaries of masculinity and femininity. I would have really liked to know what he found beautiful.
What would you wish to achieve as a YSL Beauty ambassador?
I want to inspire people, men and women, makeup lovers everywhere, to use makeup to express themselves. I don't think that makeup should be used to hide or cover yourself up. Everyone is beautiful and makeup is a fun, expressive way to highlight your features or your personality.
What are your favourite YSL Beauty products?
I love their foundations, and particularly the texture of the All Hours Foundation. They have a great range of shades. That's important for me because my skin colour tends to change according to sun exposure, and they're there to perfectly match it. I always carry Touche Éclat in my purse, especially when I don't want to wear a full face of makeup and just want to brighten up the zones under my eyes. I love their lipstick shades and usually go for a bright red; Tatouage Couture is my favourite because it stays on forever. With most lipsticks, I don't like the all night upkeep they require. The great thing about this one is that you don't need to update it at all. And I love the Glow Shot - the liquid highlighter - it's great for a daytime casual look along with Couture Brow, Touche Éclat, and Kiss and Blush.
As for fragrance, on top of loving Black Opium, I'm also a fan of the original Opium, which I find is sensual without being too feminine or too sweet.
What does beauty mean to you?
It's a complicated thing... I think beauty is about being happy and comfortable with yourself. It doesn't necessarily mean that you have to be smiley and cheerful to be beautiful, it's just about being at ease with yourself and not trying to be someone you're not. Anybody can be beautiful regardless of what society says, but the main thing is to unapologetically be yourself, that's what's beautiful.
YSL is known for its enduring sense of style, its love for rebellious spirits, its celebration of beauty – these are all traits that you share. Why do you think YSL Beauty chose you as their new ambassador?
I've never actually asked them why they picked me! But I guess we are kindred spirits in that way. I suppose that they saw that from a distance and the more time we spend together, the more it's becoming obvious that we share similar ideas and values regarding fashion and beauty. I don't know if it's because they saw a picture of me and thought that that's what they wanted for their brand, but if that's the case, I'm very flattered! They are looking for individuality and that balance between rock 'n' roll and elegance. I don't know if I always nail those things down, but I try.
ZOË KRAVITZ ON STYLE
US Vogue once said about you: "Zoë Kravitz has the 'woke' cool-girl look down pat". And it's true – you can wear faded boyfriend jeans at a Fashion Week front row, but you're equally unafraid to wear a beautiful pink frock when it's right to do so. How would you describe your style?
I think it's always evolving. I try not to get too stuck in any kind of pattern. For me, style is a form of expression just like art, music, or movies. It's an expression of whatever emotion I'm feeling at the time, whether that's masculine, feminine, a bit tomboyish, a bit girly. Style is self-expression. I don't necessarily think it has to be about the clothes themselves. It has all to do with energy and personality. And clothes, makeup, hair - are what help us express it. Style is an attitude.
How do you like to accessorise?
I usually come up with a particular jewellery combination and then just leave it on for a month or so. I literally sleep and shower with it. I'm not sure why I do this – although I know it starts off with me not being bothered to take it off – but the thing I love is that it becomes a part of me. I'll pile it on, leave it, until something such as a new outfit triggers the idea of another jewellery selection that I'll go on wearing for a while.
What are your tips when it comes to looking effortlessly glamorous in any occasion?
I usually dress pretty casually when I'm not working – jeans and t-shirts – but there are lots of ways to feel sexy, glamorous and comfortable. I mean, I definitely wear light makeup on a daily basis and I think that's helpful. I love the on the go touch of the Kiss and Blush by YSL as it creates a blush colour that works with your lips and it's so easy to apply. A sweep of blush is always elegant, there's something sweet about it, and it's good for when you're on the run. It always looks lovely. I also love the Couture Brow to darken my brows and enhance their shape. I think it's little details like those that that help you feel glamorous.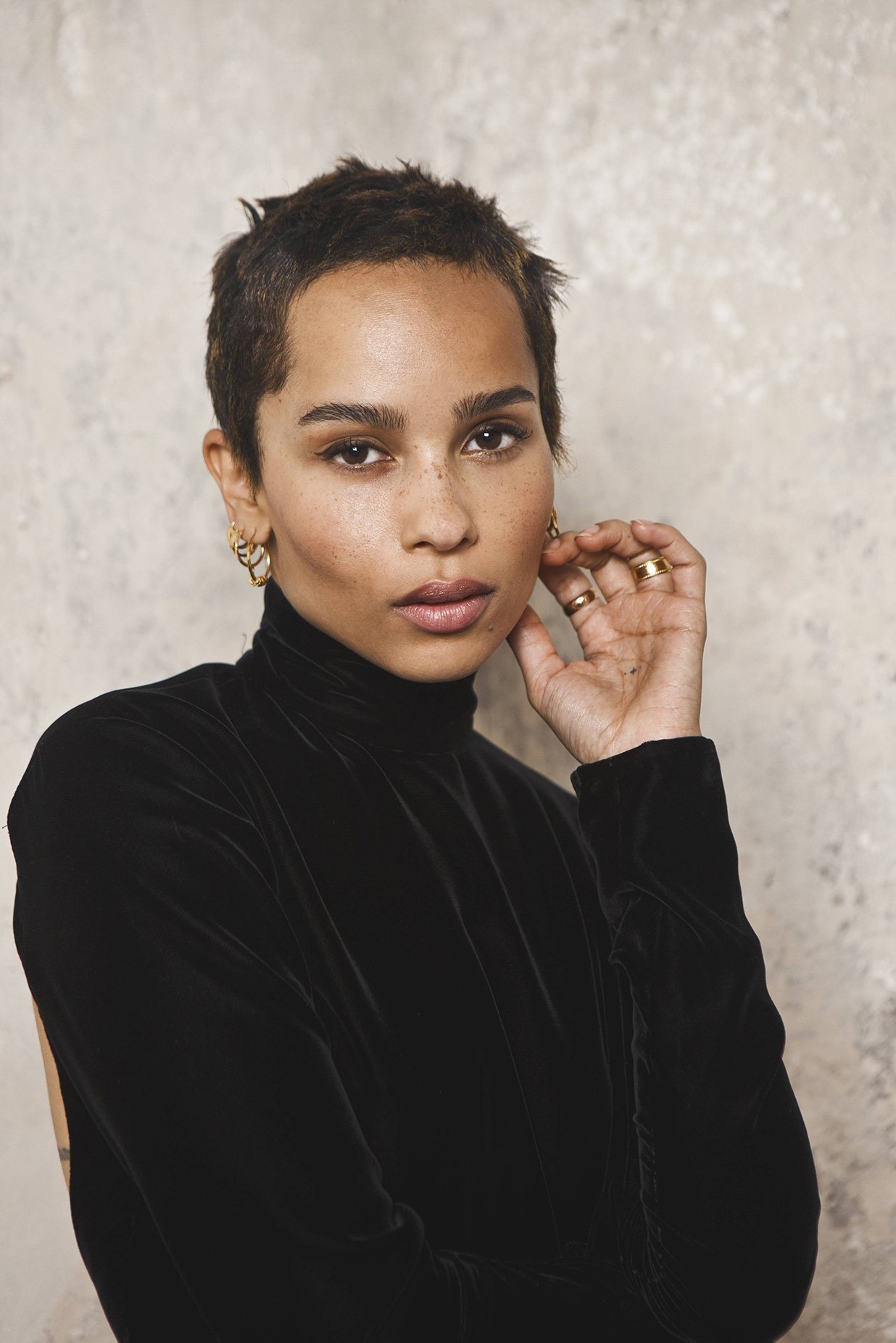 Touche Éclat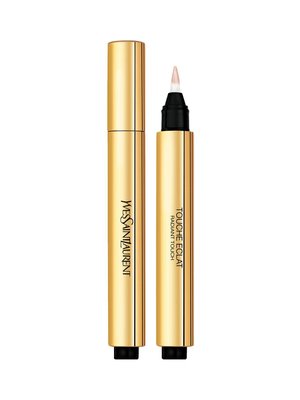 1 / 7
Touche Éclat
Touche Eclat conceals dark circles and highlights your best features, adding instant radiance to your face. The must-have pen of makeup artists, Touche Eclat is the one beauty essential that no woman should ever be without.
All Hours Fondation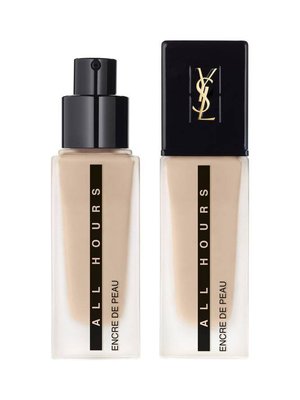 2 / 7
All Hours Fondation
Get ready for Endless Nights and Days with Up to 24H long-wear: this innovative formula is waterproof and transfer-resistant, with no compromise on comfort. No need to touch up even through non-stop activity.
Tatouage Couture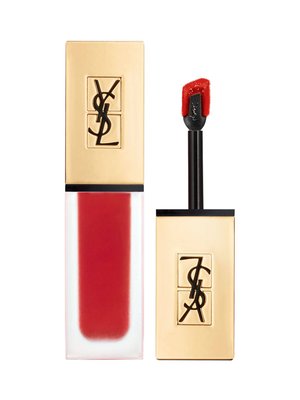 3 / 7
Tatouage Couture
TATOUAGE COUTURE Matte Stain reinvents the tattoo trend with an ultra-luxe formula made for rebellious lips only.
Couture Brow Marker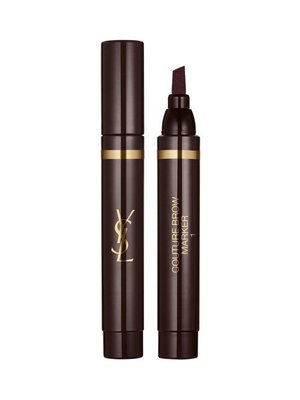 4 / 7
Couture Brow Marker
Couture Brow Marker is the ultimate product for a made to measure brow shape & colour with adjustable intensity and precision. With its angled large felt-tip, it allows to easily achieve either the most natural look to the boldest.
Touche Éclat Glow Shot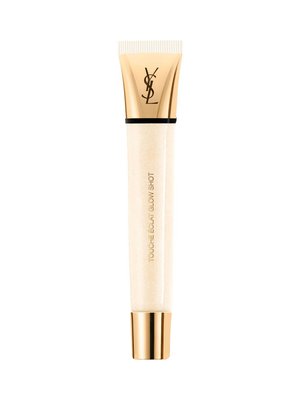 5 / 7
Touche Éclat Glow Shot
The first liquid light concentrate by YSL. Glow Shot leaves a uniform veil of liquid light, a concentrate of micro pearly particles that forms a consistent glow.Get a luminous dewy finish, with a long-lasting, ultra-light hydrating texture. The secret of backstage strobing at your fingertips.
Black Opium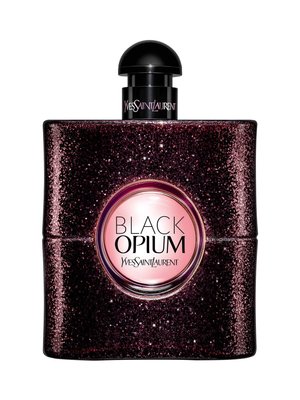 6 / 7
Black Opium
Black Opium, the new Eau de Toilette by Yves Saint Laurent. The hedonistic black coffee note of the original Black Opium scent is transformed into an ultra-luminous green coffee accord with a heart of Jasmine Tea on a base of sensual Patchouli, white woods and musk.
Opium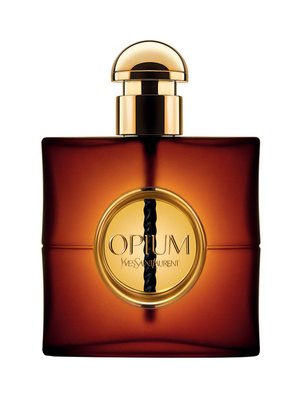 7 / 7
Opium
Opium Eau de Parfum, the trail of the femme fatale according to Yves Saint Laurent
Read more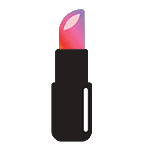 Back to top