Nail Salon Guide: Is Your Favorite Manicure Spot Safe? Here's What to Look For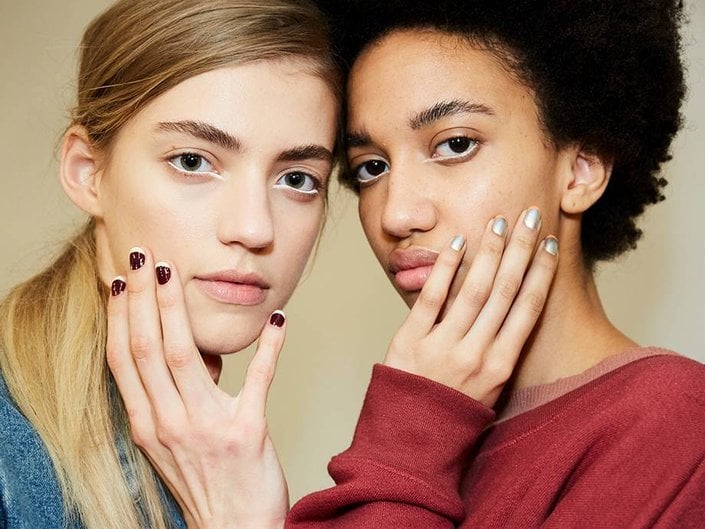 Living in a culture of instant gratification, it's easy to pick a nail salon because it's close to your house and has a service menu that's easy on the wallet. We get it — there's nothing like a $20 gel mani, and we're all guilty of going anywhere that will take us the night before a big event. And while you've likely done this many times without consequence, not paying attention to your surroundings could cost you more than a bad paint job. An unhygienic nail salon could leave you with an infection, or worse.
To shed some light on what your nail salon experience should be like, we asked Sarah Gibson Tuttle, owner of Olive & June and Robert Nguyen, owner of The House of Polish, to share details on everything from salon safety and cleanliness to the red flags you should look out for on your next salon visit. Here's what they had to say:
How should nail tools be properly disinfected?
Sarah Gibson Tuttle: According to California's State Board, tools need to at least be disinfected by a hospital-grade sanitizer like as Barbicide. We choose to sterilize our tools with an autoclave, which is a step above sanitization.
What's the difference between a typical sterilizer and an autoclave?
Robert Nguyen: UV light sterilizers are typically seen in most nail salons, but they don't really do anything. It's as if you left your tools out in the sun. An autoclave or dry heat sterilizer is a medical-grade device used in medical offices that is able to reach the ideal temperature for killing all bacteria. This is considered the highest level of sterilization. When you open the units, if it only has purple lights, then it is a UV sterilizer. Autoclaves won't have any type of lighting inside and are normally sealed within the pouch opened in front of you.
SGT: Check out the label on your autoclave packet: If the strip on the packet looks new and the color unchanged (strips should change color when sanitation is complete), that is a good indicator that the salon is pretending to use an autoclave.
What tools are single-use items?
RN: Single-use items would be anything that cannot be sanitized: nail files, buffers and pumice bars. We too often see these items being reused in salons all around the world.
What are some serious red flags at nail salons?
SGT: The best way to judge a salon is by its pedicure bowls. Always look for a salon that uses separate foot baths. Spa chairs with built-in bowls are very hard to properly clean and bacteria love to live in the pipes. Ask how the tools are cleaned and don't be shy! Find out if the salon uses an autoclave or at the very least, a hospital-grade sanitizer. Unfortunately, many salons skip both steps entirely and use either cheap Windex (no joke) or autoclave brand pouches that are never run through the actual machine.
RN: When you first walk into a salon you should pay attention to the cleanliness of the place. It's hard to tell at first, but there will be signs. If the files or buffers look used, you should be cautious of the service. Also some things that shouldn't be used at all are credo blades or razors that look like cheese graters. If I saw any of these things happening in a salon I would probably head for the door. A good trick is to ask if you can keep your single-use items after the service because they are supposed to throw them away anyway. If they are hesitant, it's a big red flag.
As a customer, how can you tell if a nail salon is doing all of the right things?
Is it OK to ask your nail tech how things are being cleaned?
SGT: Trust your gut and ask tons of questions. If you don't feel comfortable asking, you're not at the right salon.
RN: I would keep an eye on where all the instruments are coming from. It should come in a sealed pouch or out of a disinfectant solution that is typically a blue liquid. Secondly, ask to see the nail file/buffer block being used on you. If you see any lines in the paper from previous use, it's a red flag. These are one-time use items. Lastly, if this is a pedicure, ask to see the logs and check to see when was the last time they cleaned the pedicure station.
Can you break down the difference between a regular mani, gels and acrylic?
RN: Manicures are done with regular lacquers, which we are all familiar with. Gel manicures feature longer-lasting color formulas that are applied to your natural nails with the aid of a UV/LED lamp. Now hard gels and acrylics are artificial nails, which could be extended from your natural nail to add length. Both services should be maintained by a professional nail tech every two weeks. Hard gels are much lighter and fragile in comparison to acrylics.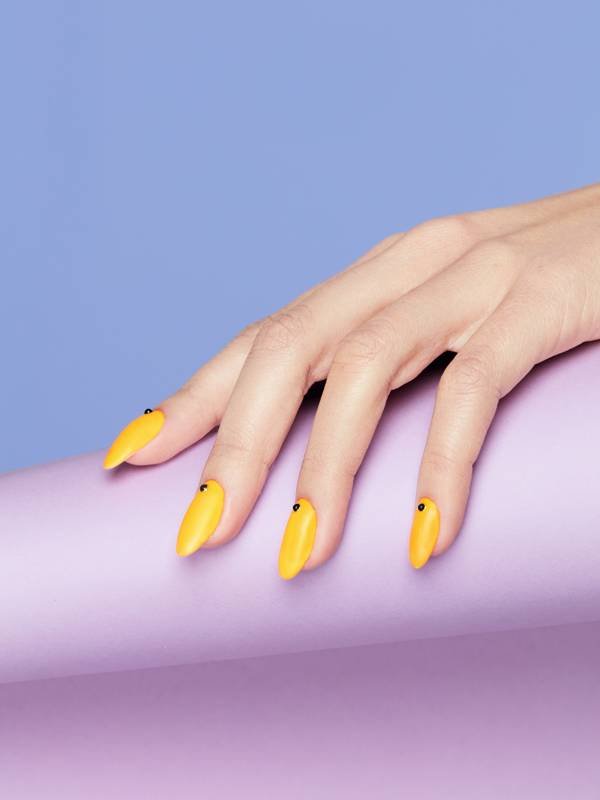 How long should each type of manicure last?
RN: A polished manicure usually lasts two to four days before it starts chipping. Gel manicures will usually last two weeks, depending on the condition of the client's natural nail. Acrylics should last two to three weeks and should be maintained every two weeks to remove any signs of lifting. Please keep in mind that everyone's nails are different and the time frame can range greatly depending on the nail condition and everyday use.
SGT: It depends on two things: the brand of polish/gel you are using and the pH balance of your nails. Every brand formulates its polish differently and the staying power usually depends on how it works with the condition of your nail bed. The drier your nails are, the longer both polish and gel will last. The oilier the nail, the harder it is for polish or gel to adhere and stay put.
What should you do if they chip too quickly? Is it OK to let the salon know?
SGT: Absolutely! We encourage our clients to let us know when polishes and gels chip too quickly. Not only do we know that isn't the right brand for your nail bed, but we can fix it as well. In addition, we always want feedback on the brands we are carrying because we take our selection very seriously and want to make sure we're only offering the best to our clients.
RN: You should definitely let the salon know. The salon could have contaminated product or maybe that product isn't right for your nails. Not all nails are the same and there are products out there designed for different types.
Read More:
6 Acrylic Neon Nail Looks That Are a Whole Summer Vibe
5 Neon Nail Polishes to Take Your Summer Mani to the Next Level
Beauty Q&A: Should I Store Nail Polish in My Fridge?
Read more
Back to top