3 Negative Space Nail Art Tutorials That Have Us Totally Mesmerized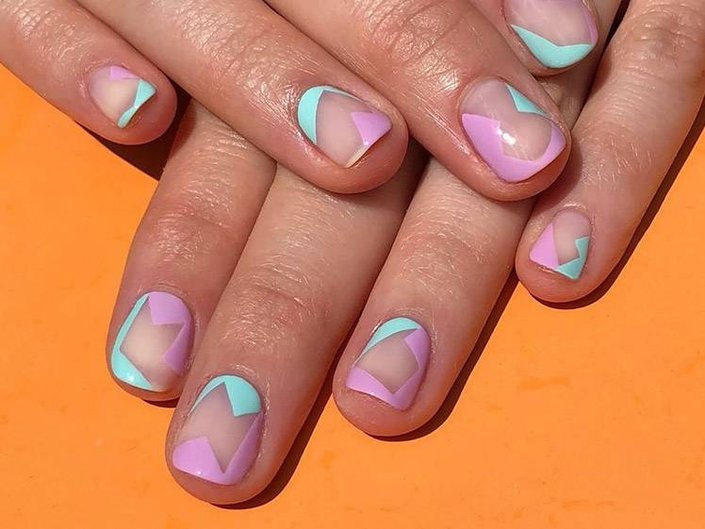 Negative space nail art is one of our favorite manicure trends to date — not only because it's super innovative and eye-catching, but because it's incredibly versatile too. Whether you rock a coffin shape acrylic or a short rounded shape, negative space art works for everyone, and it generally grows out better than any other type of manicure. Good news for you: We've got just the tutorials to help you nail the look (pun intended). Ahead, find three of our favorite negative space manicure how-tos and a step by step for each.
Point Blank
STEP 1: Start with Cocktail Bling by Essie and a striping brush, and draw small V shapes in the center, starting from the middle of the nail.
STEP 2: After your small Vs, fill in the rest of the top of the nail with Cocktail Bling.
STEP 3: Next, grab No Place Like Chrome and put a couple drops onto some tin foil. Grab a dotting tool, and place a small center dot on the corner of each V.
STEP 4: Finish off the look with the Good To Go Essie Top Coat.
Nude 'Tude
STEP 1: Star your negative space nail with First Base by Essie.
STEP 2: Using Essie Suit and Tied, paint a thick line across the top of the nail, curving the bottom of it slightly outward.
STEP 3: Finally, finish off the look with Matte About You Top Coat.
Flower Power
STEP 1: Use a dotting tool and pick up Eclair My Love by Essie and begin to form three to four small flowers.
STEP 2: With Fondant of You, create three to four orange flowers overlapping your pink ones.
STEP 3: Repeat the last few steps with Sweet Souffle, Blue La-La, and Baguette Me Not.
STEP 4: Next, add middle dots onto your flowers with Essie S'il Vous Plait and a smaller dotting tool.
STEP 5: Finally, apply a finishing coat of Essie Good To Go Top Coat. Remember, this look can be done with any colors you choose.
Read more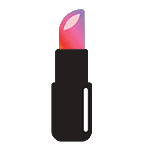 Back to top