Best Nail Salons in NYC to Add to Your Bucket List
Similar to Starbucks and delis that promise the best bagels in all of Manhattan, you can find a nail salon on just about every street corner in New York City. But as far as the ones you'll want to go back to time and time again, the list grows narrower, something akin to how you might feel about your three favorite lipsticks out of your collection of 101. As New Yorkers with a passion for polished nails, be assured, you've come to the right place.
Ahead, discover our six favorite nail salons in NYC, including the best nail salon for Instagrammable nail designs and the zen spot for when you desperately just need to chill out. 1 / 5 2 / 5 3 / 5 4 / 5 5 / 5
Read more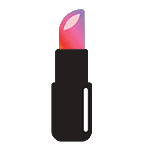 Back to top