nail-polish-ruining-your-nails
Okay, so maybe ruining is a strong word. But, wearing nail polish 365 days straight can't be good for your nail beds, right? Right. While we can relate to your lacquer obsession, we also abide by everything in moderation. Play it safe with polish by keeping these four important factors in mind! Read on to be sure you're taking great care of your nails while also feeding your polish addiction.
PROBLEM #1: WEARING POLISH EVERY SINGLE DAY
So, you're the one who has every single Essie shade in their bathroom cabinet. Your appointments to the nail salon are so frequent that your manicurist knows more about your love life than your friends do. Unfortunately for you (and your obsession), wearing polish all too often can weaken your nail beds. While naked nails can make you feel, well, naked — it's important to take breaks in between appointments to let them "breathe."
If you're noticing excessive peeling, dryness and chipping, it's time for a break. Go polish free and soak your fingers in warm water for ten days (or up to three weeks if possible — depending on damage) for about 10-15 minutes a day to rehydrate your poor nails. While you may miss your mani, your nails will thank you!
PROBLEM #2: LOTS OF NAIL POLISH MEANS LOTS OF REMOVER
If you're swapping polish colors like you swap underwear, this means your remover use is just as frequent. Traditional nail polish removers contain acetone — causing serious peeling that can even lead to infections.So, while your polish isn't the problem here, per se — taking a break from it will also allow your nails to take a break from the drying effects of acetone.
Or better yet, for when you're not on nail polish holiday, opt in for an acetone-free remover like Cutex Non-Acetone Polish Remover, a gentler option that removes polish without leaving your nails looking dry.
PROBLEM #3: PEELING YOUR POLISH OFF
While we can't blame the nail polish for this one, we can blame your bad habits. When you pick off chipping nail polish, you're also removing the top layer of your nail bed — further weakening your nails. Prevent chipping (and thus, picking) in the first place by using a quality top coat like Essie Gel Setter and keep your hands to yourself.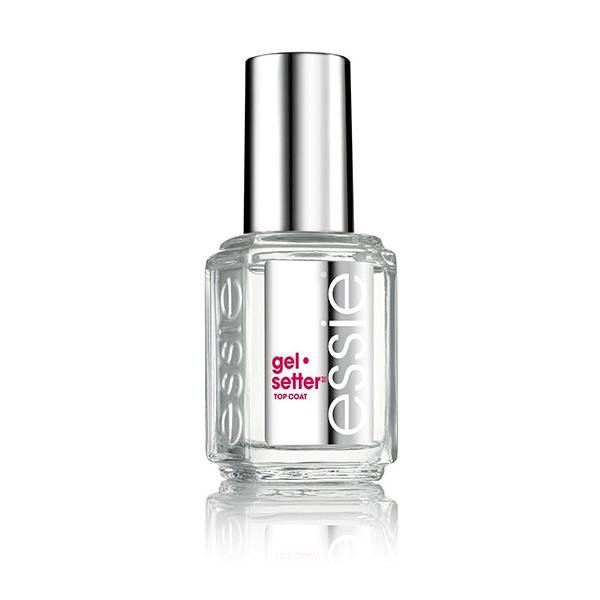 PROBLEM #4: YOU'RE MISSING THAT PROTECTIVE BASE COAT
While yellow nails can be caused by a number of things like smoking, fungus or even medical issues — sporting polish without a protective base coat can also be the culprit. Be sure to always apply a base coat before polish to keep nails from turning a not-so-cute shade of yellow. We recommend Essie Here to Stay Base Coat for your needs, formulated to prevent staining.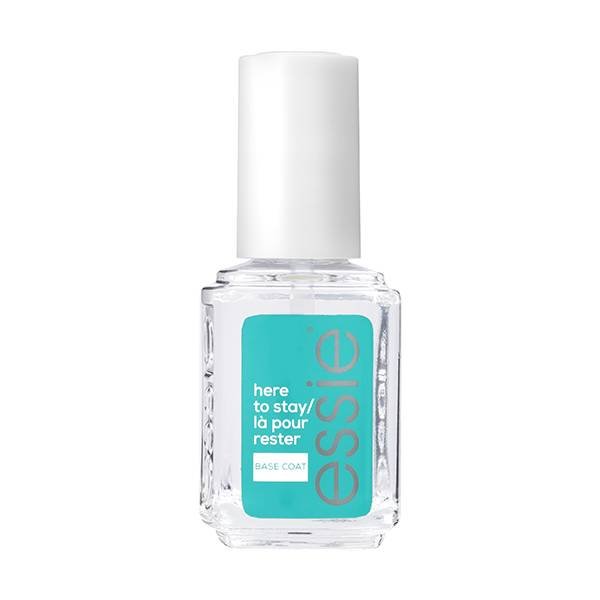 PROBLEM #5: DARK SHADES
You can also thank your dark shades for those nail stains that never seem to go away, no matter how much remover you use. Apply a layer of Essie First Base Base Coat to not only keep polish in place, but to also prevent those annoying, blotchy stains caused by your fave fall shades.
Read More
Nail Salon Guide: Is Your Favorite Mani Spot Safe? Here's What to Look For
Read This Before You Get Acrylic Nails
You'll Never Guess How Much Manicures Cost Around the World — There's Even a $3 Mani
Read more
Back to top