10 Yellow Mani Looks We Can't Stop Staring At
Yellow is having a moment. OK, it's having many, many moments — so much so, that it's becoming a thing with its own hashtag: #genzyellow. There, you'll find everything from interiors and fashion to bold eyeshadow looks and nail art. The latter, which of course, we can't get enough of here at makeup.com, is a trend we're excited to see all summer. No matter your initial thoughts on the poppy color, we're here to assure you that you can find the perfect look for your nails. Keep reading for ten unique takes on the yellow nail polish trend.
Flower-Inspired Nails
For a nail look that screams "fun spring vibes," look no further than this floral nail inspo from Hang Nguyen.
The Lightning Bolt Mani
The lightning bolt mani is a minimalist nail art look that keeps popping up on our Instagram feeds.
If Neon Yellow Is Your Mood
Betina Goldstein explains in her caption, "I used Chanel Beauty Ballerina as my base color and glued tiny neon glitters starting from the base of my nail up. Then I sealed the glitter and polish with Chanel Beauty Le Gel Coat."
Chic and Simple
For a simple set that turns head, try a shade like the poppy yellow named  Living Your Best Life from UK-based nail polish brand Nails Inc. You can even purchase it in a special duo package that includes the polish and a jelly lip balm for hydrated, silky lips.
A Cute Little Touch of Yellow
Maybe you're not ready to give in fully to the yellow nail polish trend. If so, consider just a pop of yellow like this look of a pink pastel base with a mini yellow heart in the center of each nail.
Tie-Dye Perfection
Celebrity nail artist Mei Kawajiri created this yellow tie-dye nail look for Gigi Hadid's 24th birthday.
Sporty and Cute
If you're a minimalist neon-loving nail polish enthusiast, we think this yellow look is perfect for pairing with your coolest sportswear. Feel free to make the design your own, and don't be afraid to show some (or a lot!) of your bare nail.
The "Golden Girls" Look
Take a trip to Paintbox in NYC and request the "Golden Girls" nail art that's sunny and bold with a pop of oil-slick foil.
Bohemian Vibe
Perfect for photographing your nails against miscellaneous props and 'grammable walls, this yellow, geometric nail look is easy, original and on-trend.
Ombré Stripes
If nail art makes you as happy as it makes us, take inspiration from this ombré yellow striped nail look. Spend an afternoon DIY-ing your own version, or save this photo to bring with you to the salon.
Read More:
10 Festival Nail Looks More Distracting Than the Event Itself
Cow-Print Nails are Now a Thing and They Look Pretty Damn Chic
Read more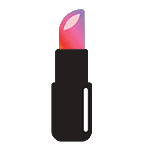 Back to top