12 Tips For Wearing Makeup When You Have A Breakout
Blemishes and breakouts don't only affect tweens and teens. Unfortunately, acne can crop up in your 30s or 40s even if you didn't suffer breakouts when you were younger. If this sounds like you, you're not alone. In fact, acne is the most common skin condition in this country, according to the American Academy of Dermatology (AAD). Acne causes can vary but include changing hormone levels, certain medications, stress and irritation from makeup products. But being acne-prone doesn't mean you have to give up makeup. (Hallelujah!) You just have to know what kind to use and how to take it off. Follow these clear complexion tips.
#1 Read product labels
Make sure anything you apply to your skin—from moisturizer to makeup—says it's "non-comedogenic," which means it's less likely to clog pores, "non-acnegenic," which means it's less likely to cause acne, or "non-pore clogging," which is, well, self-explanatory. Also, opt for oil free formulas. This goes for sunscreen, too. Try the La Roche-Posay Anthelios Clear Skin Oil Free Sunscreen Spf 60.
#2 Stick with your skin type
"Avoid anything with a moisturizing base formulated for dry skin," says Elizabeth Tanzi, M.D., co-director of the Washington Institute of Dermatologic Laser Surgery in Washington, D.C. "These products may be too occlusive for acne-prone skin and will cause more breakouts." Look for those that are made for oily or acne-prone complexions.
#3 Let your makeup multi-task
Makeup that contains acne fighting ingredients battles breakouts while you wear it. "These formulas usually contain salicylic acid, an ingredient that helps clear dirt, bacteria and oil out of pores and prevents them from getting clogged in the first place," explains Tanzi.
#4 Opt for mineral makeup
"It's the best way to go because it's pure and free from harmful preservatives, does not clog the pores and has great coverage," says Jane Hendler, creator of Ajne Perfumery and Apothecary, an all natural skincare line.
#5 Cover pimples like a pro
After applying a sheer layer of foundation, "use a small synthetic tipped brush (this is more sanitary than a brush with natural hair and easier to clean) to apply a dot of concealer on the pimples," suggests L'Oréal Paris Consulting Makeup Artist, Collier Strong. "Then, blend the edges into the surrounding skin." To set the concealer, use a cotton swab and apply a dab of powder on the area.
#6 Choose the right breakout-concealing hues
"With foundations, warm or neutral shades are best. Stay away from cool tones as they will magnify any redness," explains Strong. "If you're able to conceal the redness completely, then you can use whatever colors you like for shadows, blush and lip color. If you're unable to conceal the redness, then avoid pinks, reds and purples. They will just make your skin look worse. Try coral or warmer shades instead."
#7 Practice the art of distraction
"Play up another feature, such as your eyes or lips, to distract from the affected area," says Strong. No breakouts by your mouth? A bold lip color will draw attention to your lips (and away from your blemishes). Pimples near your pucker? Make your eyes look gorgeous and no one will notice.
#8 Use a mask once a week
"A nice detoxifying clay mask will draw out impurities," says Hendler. "Masks are also wonderful spot treatments to be left on overnight. One with clay will help pull out and dry a blemish while a gel mask with cucumber extract will help calm swollen irritated red spots and create a cooling effect on heated areas."
#9 Always head to bed bare-faced
No matter how tired you are, "make sure makeup is completely removed before going to sleep," says Tanzi. If it's not, it sits on skin upping your risk of irritation and clogged pores.
#10 Choose the right cleanser
"My favorite for acne-prone skin is a cleanser containing glycolic acid, which removes debris from pores," says Tanzi. Or opt for one that contains salicylic acid like Kiehl's Blue Herbal Acne Cleanser Treatment. Also, avoid "no rinse" products (those that you towel off skin and don't need water for).  "For acne-prone skin, it's best to completely remove cleanser from your skin with water," says Tanzi.
#11 Use a gentle hand while washing up
Don't scrub skin aggressively in hopes that you'll rub your pimples away. You won't. In fact, this can just make things worse by irritating skin.
#12 Wash up before you work out
Remove makeup before you work out so that sweat and makeup don't clog pores. For a quick cleanup, try blemish clearing wipes like Yes To Tomatoes Blemish Clearing Facial Towelettes that contain salicylic acid and are easy to toss in any gym bag or desk drawer.
Read more:  How to Apply Every Type of Foundation for a Flawless Finish 6 Full Coverage Makeup Products an Editor Uses to Cover Up Her Eczema A Round Up of the Best Drugstore Foundations (Updated for 2019!)
Read more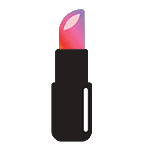 Back to top