The 15 Best Drugstore Foundations (Updated for 2018!)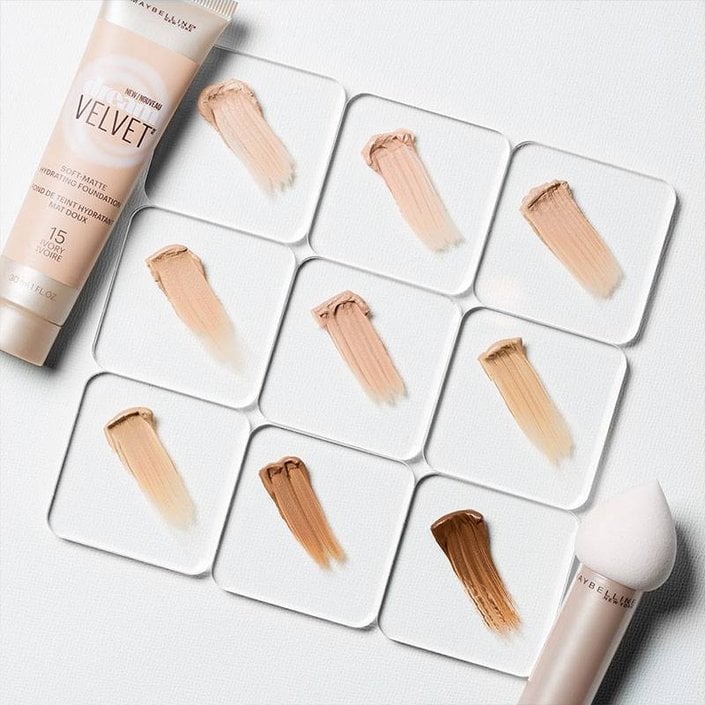 1. L'Oréal Paris True Match Super Blendable Makeup ($18.95)
L'Oréal Paris True Match Super Blendable Makeup is an award-winning favorite with beauty publications and makeup artists. This medium coverage, liquid foundation comes in 33 warm, cool and neutral shades — making it the perfect (and TRUE) match for any skin tone. The formula is free of oils, fragrances and pore-clogging fillers and is infused with vitamins A and C to keep your skin nourished and healthy. If you like to wear foundation every day, this will definitely become your go to. Its lightweight formula will make your skin feel super moisturized while providing an even coverage. The best part? It has SPF in it! So it will also protect your skin from the sun's harmful rays.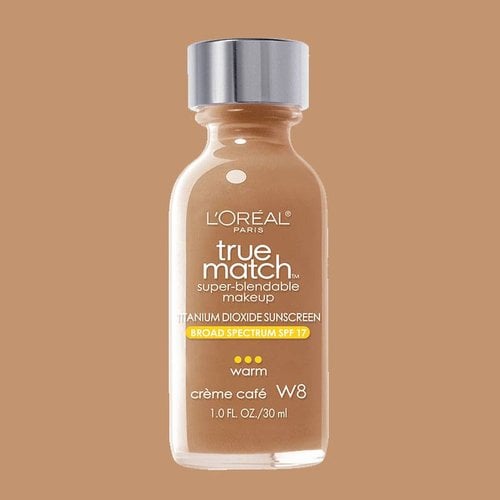 2. Maybelline Fit Me! Matte + Poreless Foundation ($10.99)
Perfect poreless-looking skin for under $8 may sound like the stuff of fairy tales, but trust us when we say it's not. While other mattifying foundations can look thick and cakey, this ultra-lightweight formula leaves skin looking fresh and natural! If your skin is normal or oily, this is the ideal formula for you. It won't make your skin feel oily and it provides even coverage with just a little bit of product. After you're done prepping your skin, apply a few drops and blend it out with a wet sponge or foundation brush. Once you've achieved the coverage you want, you can add a little matte bronzer to your cheekbones or blush to your cheeks.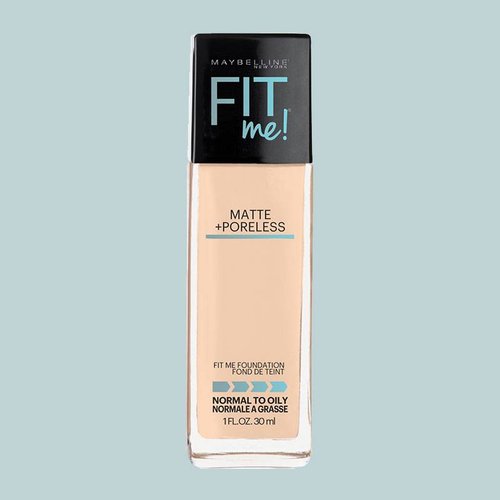 3. NYX Stay Matte But Not Flat Powder Foundation ($13)
Cakey finishes aren't the only problem that can arise with matte foundation formulas. Their heavy texture can also leave skin looking dull, flat and lifeless. Forget your frustration and try this mineral-enriched pressed powder for a finish that lasts all day and costs less than $10! The NYX Stay Matte But Not Flat Powder Foundation comes in 30 flattering shades. Whether you want a touch-up during the day or to get more coverage for a night out, this powder foundation will give you what you want--a flawless and even finish that doesn't look cakey or dull. It blends really well and is also a great finishing touch to a liquid foundation. Use a powder puff or a fluffy powder brush for application.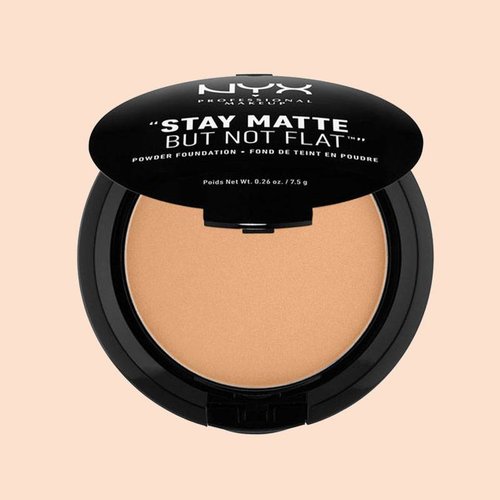 4. Maybelline's Dream Wonder Foundation ($14.49)
With an exclusive dropper that helps you get just the right amount of product, this liquid foundation fuses with your skin so that your makeup is practically undetectable. The best way to blend this foundation is with a damp sponge. Drop 2-3 drops of the foundation onto a makeup sponge and dab it right onto your skin. Use a patting motion and you'll quickly see how this wonder-ful this product really is. And since it has added SPF, your skin will be protected from harmful UV rays. The result? A perfectly smooth matte face. Eleven dollars for a flawless complexion? Count us in.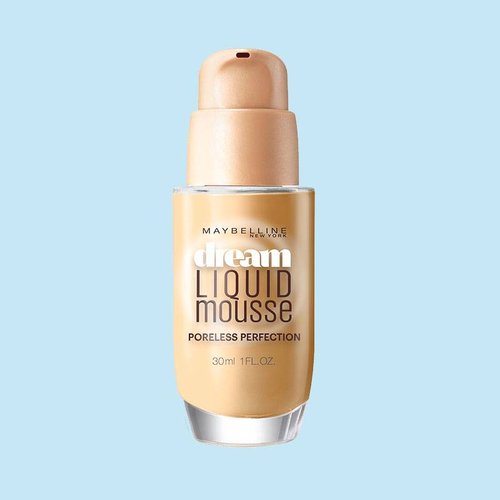 5. L'Oréal Paris True Match Lumi Healthy Luminous Makeup ($19.99)
Makeup artists love this foundation. L'Oréal Paris True Match Lumi Healthy Luminous Makeup foundation has 40% pure water in the formula which gives your skin all-day hydration. It also has powerful antioxidants such as Vitamins C and E which help improve your skin's overall clarity. So if you have hyperpigmentation or sun spots, this foundation will provide great coverage and leave your skin looking (and feeling) healthy, hydrated and glowing for up to eight hours. And if that's not enough, this buildable coverage foundation comes in 15 true-to-skin shades and contains SPF 20-- all for just $12.95! Pump a few drops onto a foundation brush and apply it to your face with gentle strokes. You'll be amazed at the luminous result!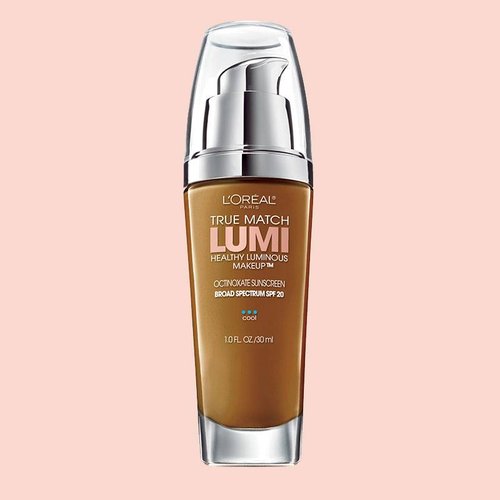 6. NYX Invincible Fullest Coverage Foundation ($14)
Finding a budget-friendly foundation is tough enough -- finding one that actually has full coverage is like searching for a makeup miracle. Well, call us miracle workers, because we found this drugstore dream formula for just $12! After you apply your SPF and primer, smooth on a couple of drops of this product with a foundation brush and then use a damp beauty sponge to even it out on your face. Finish off the look with your favorite contouring products then dust on a little bit of finishing powder. With its high-pigment, long-lasting finish, Invincible Fullest Coverage Foundation offers exceptional coverage that will conceal even the most challenging skin imperfections.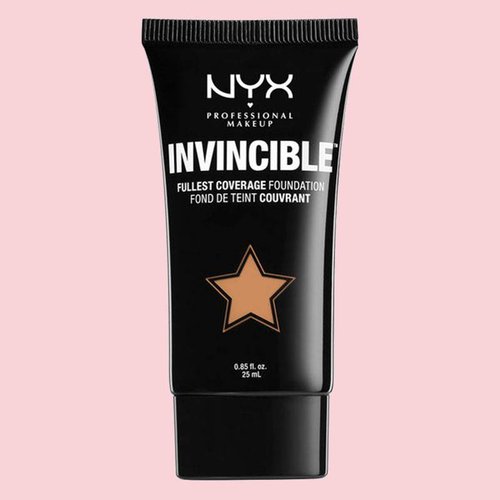 7. L'Oréal Paris Magic Nude Liquid Powder Bare Skin Perfecting Makeup SPF 18 ($12.95)
If you're the kind of girl that likes to wear little to no makeup, this is the foundation for you. This revolutionary formulation instantly transforms from liquid to powder, leaving your skin with a photoshopped finish that looks smooth and completely natural. The lightweight feel really does take "no-makeup makeup" to a new level and is the ideal foundation during the hot summer months.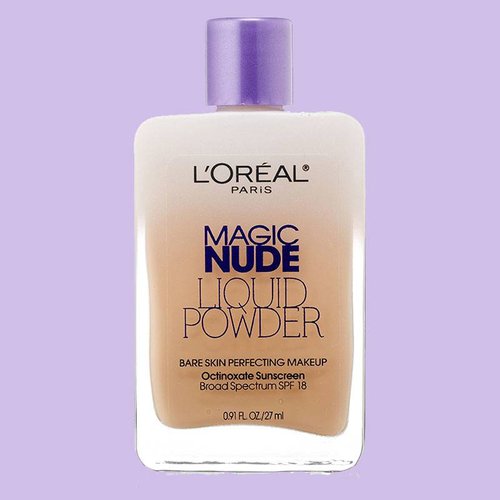 8. Maybelline's Dream Velvet Foundation ($16.99)
If you have normal to combination skin and are looking for a matte finish foundation, this is what you've been looking for. This unique hydrating gel-whipped formula gives your complexion a velvety soft feel and 12 hours of moisture-rich coverage. To get the best results, squeeze a dime size amount onto the Maybelline Dream Blender makeup sponge ($5.99) and blend it in wherever you need the most coverage. You'll instantly see a difference but it will feel like you have nothing on.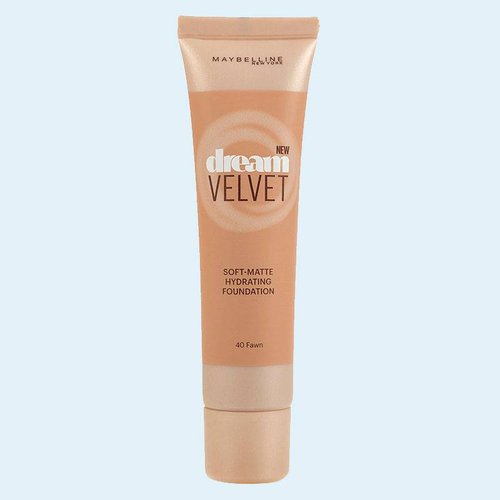 9. NYX Mineral Stick Foundation ($12)
At $12 the NYX Mineral Stick Foundation is the most portable and buildable foundation stick we've found. You can use it as a primary foundation but it's also incredible at contouring and highlighting. And since it's a stick it's so much easier to use than a brush. Using a shade darker than your foundation, draw your contouring lines on your cheekbones, forehead, jawline, and nose then blend it all out with a sponge. Ta-da! Perfect contouring in seconds flat!
10. L'Oréal Paris True Match Mineral Foundation ($15.25)
For those who prefer a loose powder foundation, we have a lovely little product for you. This mineral foundation has a SPF of 19 and provides flawless coverage for up to 16 hours. But the icing on the cake is its special 100% preservative-, talc- and fragrance-free formula that makes it perfect for sensitive skin. The best way to apply a mineral foundation is with a fluffy Kabuki brush and the good folks at L'Oréal Paris have made one part of this product's packaging. This is extra-great because the extra-large surface of the Kabuki brush makes applying this foundation fail-proof. And don't forget: mineral foundation is your best friend when you need help with your T-Zone.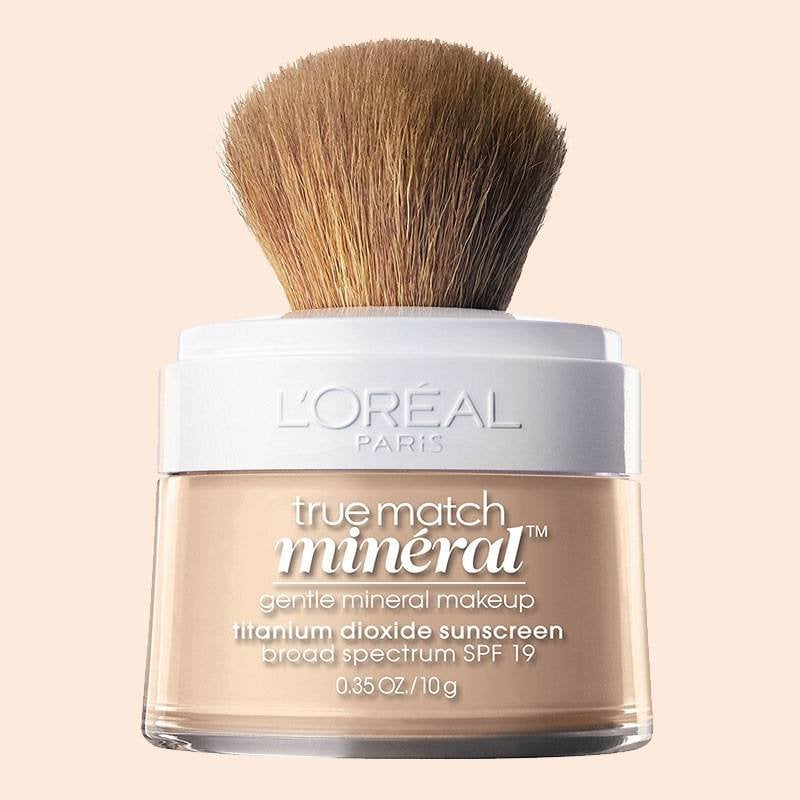 11. Dermablend Smooth Liquid Camo Foundation ($44)
Tired of that heavy, cakey feel of traditional foundations? So were we, until we found Dermablend Smooth Liquid Camo Foundation! Available in 15 beautiful shades, this foundation will even out any skin tone leaving you with a glowing, seamless finish. For the best results, squeeze a few drops onto your fingers, dab onto problem areas and then even it out with a damp makeup sponge. Now you can have your cake and eat it too!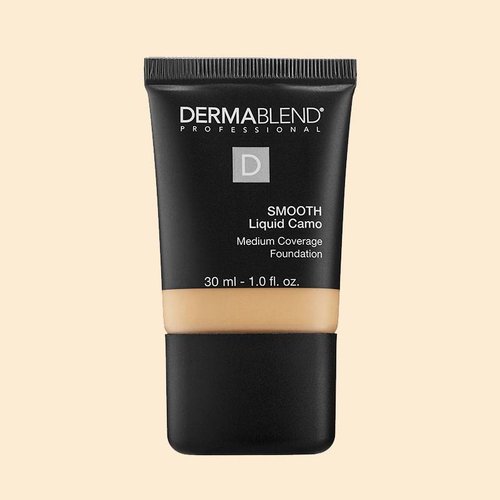 12. L'Oréal Paris True Match Lumi Foundation ($19.99)
Many of us like to carry our makeup around with us but the weight and bulk of a full makeup bag can be a drag. Enter the L'Oréal Paris True Match Lumi Foundation. A simple tap of the innovative applicator puff with a sponge delivers just the right amount of coverage: 1 tap = sheer coverage, 2 taps = light coverage, and 3 taps = medium coverage. Whatever level of coverage you want, this convenient product will leave you with a fresh and natural glow.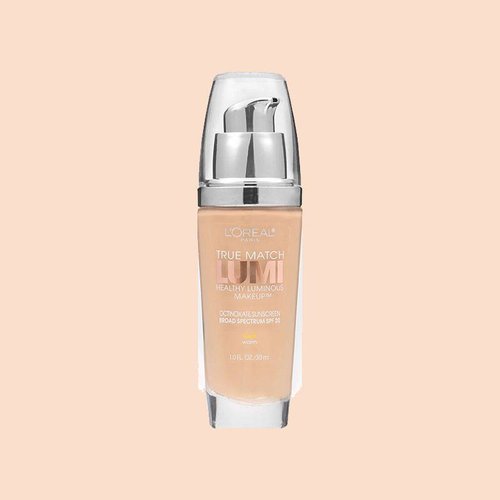 13. NYX HD Studio Photogenic Foundation ($18)
Planning a night out when you know you'll be taking a ton of selfies? This HD foundation by NYX provides the ultimate photo-ready coverage in 12 beautiful and blendable shades. Another bonus: the performance of this HD foundation is so spectacular, you won't even need to set it with mineral or loose powder. #NoFilterNeeded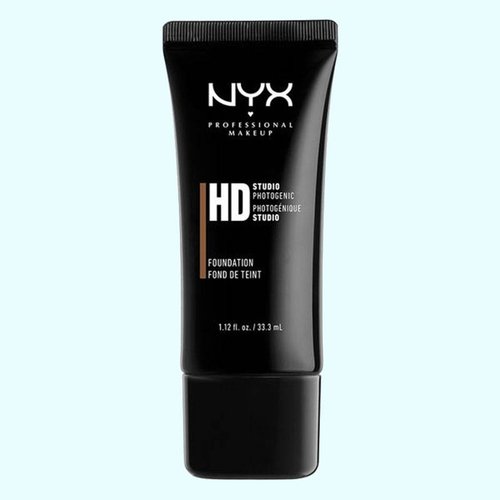 14. Urban Decay All Nighter Liquid Foundation ($49)
If you know you're facing a long day and/or night, this is the foundation for you. One pump of this Urban Decay All Night Liquid Foundation goes a long way and lasts a long time. It provides maximum coverage that will stay on all day and all night. The waterproof, paraben-free formula also helps mattify oily skin and reduce shine.
15. Maybelline Fit Me Shine Free Foundation Stick($10.99)
In the middle of this amazing foundation stick is an anti-shine powder core that helps dissolve any excess oil on the skin. So if you're in a rush in the morning, this is the foundation to reach for. Apply it to your problem areas with your fingers and blend well to even out the product. Right before your eyes, the foundation stick formula will go from creamy to a natural matte. Genius!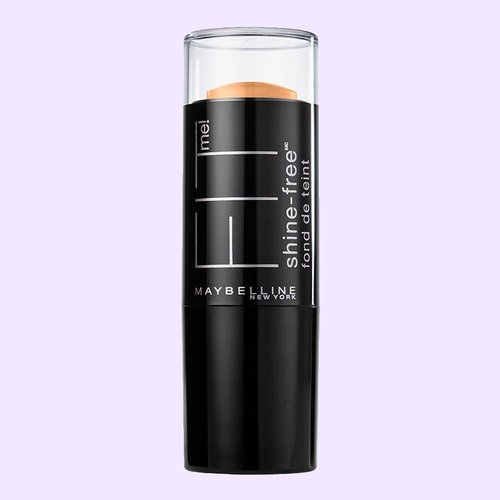 Read more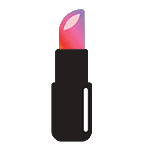 Back to top