6 Eyebrow Products That Will Completely Change Your Face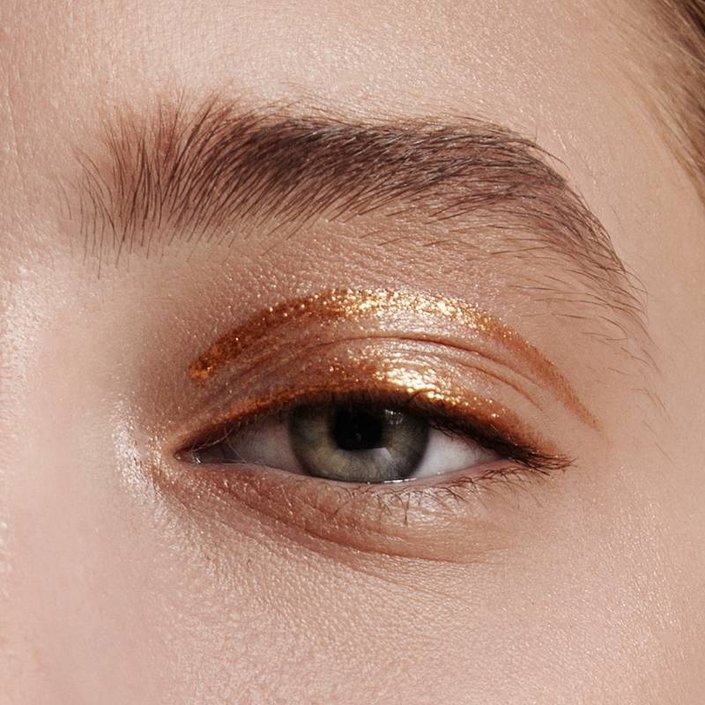 Truth be told: I get stopped a lot because of my eyebrows. Yep — on the street, in the subway, at Sephora. And I've experienced a lot of acquired reactions to them — either people will gush about their love for my shape, or they'll stare at them with uncertainty, debating whether they appear a little too filled in. A guy even told me that he never noticed eyebrows on people until he met me ¯\_(ツ)_/¯.
Through all of this, I've actually come to love my brows — but it wasn't until I actually found the right brow products that I truly got comfortable with how they look. Everyone has a complex relationship with their eyebrows, and it's up to you to figure out how to maintain and nurture it. Ahead, find the best five brow products to help you do so.
For The Minimalist
NYX Professional Makeup Microbrow Pencil
Probably my most favorite type of brow product, a pencil is a great way to help you figure out the way you like to shape your brows. This Microbrow Pencil by NYX is excellent for filling in and shaping out the lines of your arch, and its double ended spoolie makes application super fast.
For The Thick-Brow Lover
Maybelline TattooStudio Waterproof Brow Gel
If you're looking to really bulk up your brows, look no further than Maybelline's brand new Tattoo Studio Brow Gel. This product comes with a separate spoolie applicator so you can catch every last hair, and it darkens and thickens in an instant. Not to mention, this stuff won't budge throughout the day or during a night out — for up to 48 hours.
For The Need-To-Tame Gal
NYX Professional Makeup Tame and Frame
Another gel based product, this Tame and Frame Pomade by NYX glides on seamlessly with an angled brush. This is especially great if you're searching for a waterproof formula that will combat any frustrating humidity.
For The Brow Au Naturale
Zoey Van Jones Tinted Brow Gel
One of our favorite indie brow finds, the Zoey Van Jones Tinted Brow Gel is a great on-the-go brow option for your makeup bag. Even better, this stuff is made with biotin, which will help condition your brows and give them the TLC they need.
For The No Makeup Makeup Look
IT Cosmetics Brow Power Pomade
If you're just starting to figure out your eyebrow path and prefer not to fill them in, this clear brow gel by IT Cosmetics is the perfect shaper. It's completely waterproof and chock full of essential oils to keep your brows happy and healthy.
For The Much- Needed Boost
We'll be real here, sometimes our brows need a little pick me up. This boost and brow wand does just the trick by lifting your brows and keeping them in place all day into the evening hours.
Read more
Back to top