5 Illuminating Moisturizers to Add Another Layer to Your Glow Routine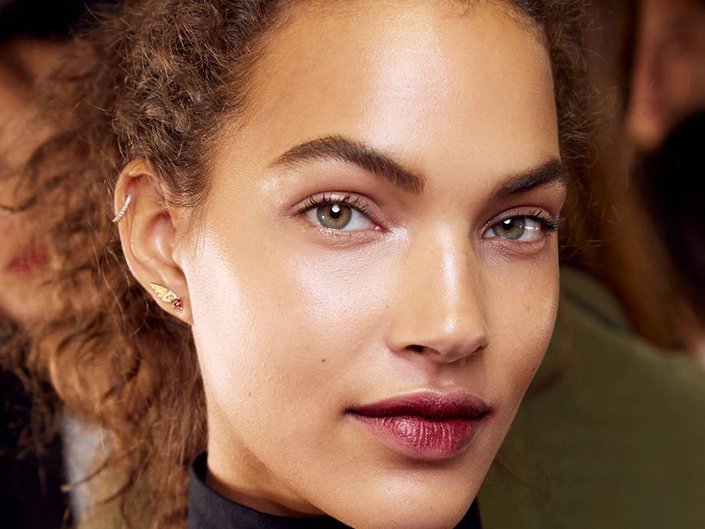 Highlighter is a godsend for bringing us instant, mesmerizing glow (especially when it's in liquid form or mixed into our favorite setting spray), but as far as the skin care benefits go, we could do better. In no way would we ever encourage you to ditch your favorite highlighter because we sure as hell know that's not going to happen. Instead, we're proposing that you amplify your glow even more with an illuminating moisturizer that instantly gives you brighter, more radiant skin.
After cleansing your skin and going about your regular skin care routine, apply an illuminating moisturizer before starting on your makeup. The result will be a glowy base that gives you a lit-from-within glow and a natural dewiness you just can't achieve with a powder highlighter. Every illuminating moisturizer is different, so we've rounded up five different options below, ranging from an affordable drugstore option to a moisturizer infused with brightening pigments.
Discover your new go-to illuminating moisturizer, ahead.
The Rosy-Pink Formula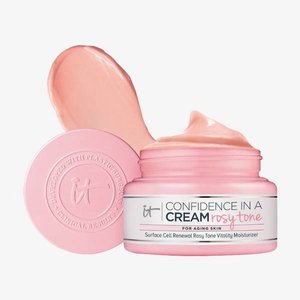 1 / 7
The Rosy-Pink Formula
IT Cosmetics Confidence in a Cream Rosy Tone, $62
There's a reason everyone's talking about this new launch from IT Cosmetics. For one, this rosy-tone cream is one of the prettiest products we've seen in a while, and for that it gains major points. But in all seriousness, the rosy tone pigments in this formula will instantly make your skin look glowy and bright — like you just stepped off the beach during a tropical vacation.
The Apricot-Infused Moisturizer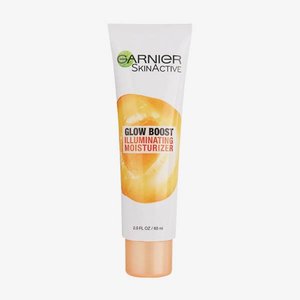 2 / 7
The Apricot-Infused Moisturizer
Garnier SkinActive Glow Boost Illuminating Moisturizer, $11.99
Whether you're looking for an illuminating moisturizer to use in place of your makeup or a formula to prime your skin for makeup application, this sheer lotion contains a mix of ingredients to brighten your complexion. The skin-loving ingredients we're most excited about are apricot extract, shea butter, natural pearlite and Vitamin E.
The Highlighting Lotion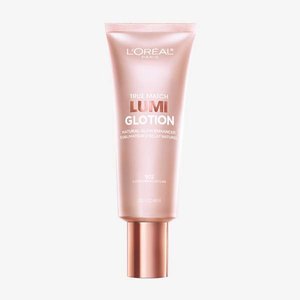 3 / 7
The Highlighting Lotion
L'Oréal Paris True Match Lumi Glotion, $14.99
We just can't leave out this versatile highlighting lotion from L'Oréal Paris.The lightweight formula lumizies and hydrates your skin. We recommend using it under your makeup to create a glowy base or as highlighter on your cheekbones. Use it on clean, dry skin in the morning, but opt for an untinted moisturizer before bed.
The Luxe Formula We Love
4 / 7
The Luxe Formula We Love
Renée Rouleau Glow Enhancing Creme, $69.50
Dull, dry skin calls for a thick moisturizer to lock in hydration and restore your skin's glow. This cream is on the pricier side, but it contains lipid-rich oils to bring back suppleness and radiance. We love using this formula in the morning and evening, especially in colder, drier months.
The Under $10 Option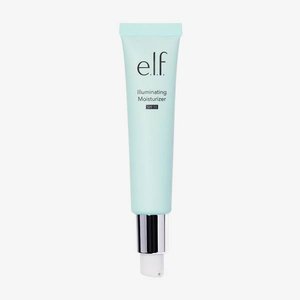 5 / 7
The Under $10 Option
e.l.f. Illuminating Moisturizer with SPF 15, $8
E.l.f. never fails us with a range of affordable products that get the job done. Try this illuminating moisturizer if you want a formula that offers you some SPF protection, hydration and soothing benefits. The best part? It's super affordable. 6 / 7 7 / 7
Read more
Back to top