6 Best Primers for Combination Skin That Will Forever Change How Your Makeup Wears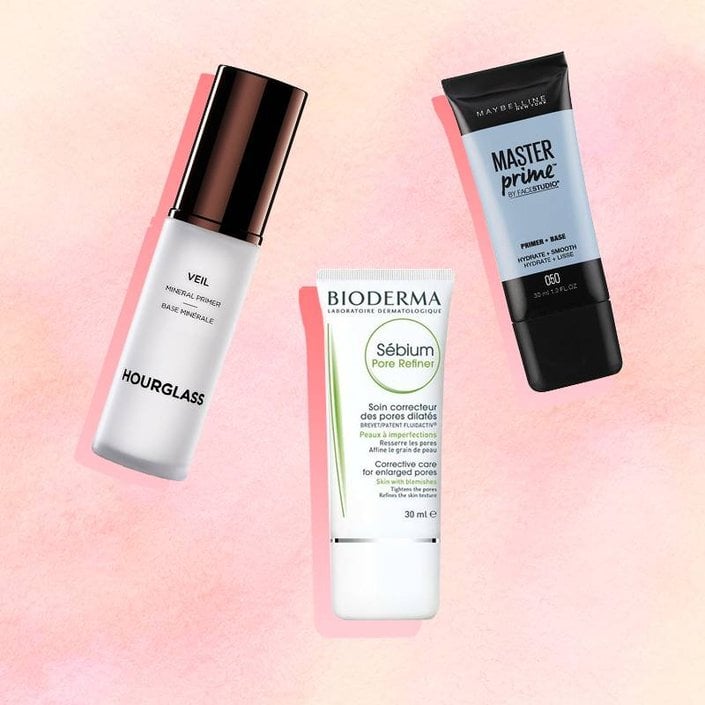 Combination skin is certainly frustrating to deal with when it comes to skin care — but it can be even more troubling on a makeup level. Some days your makeup might slide off with shine, and other days it's so dry it's practically flaking off. The good news is the right makeup primer can help.
Ahead, find the six makeup primers spot-on for combination skin that will seriously change your makeup game and combat bot flake and shine.
Dermablend Insta-Grip Jelly Makeup Primer
For serious combo-skinned makeup grip, the new Dermablend Insta-Grip Jelly Makeup Primer will actually forever change the way your makeup wears. The consistency of this primer is jelly like, which creates the ultimate sticky base for makeup, locking in product and making it budge-free for hours. Out of all primers, this stuff is seriously the answer to every combo-skinned prayer.
Korres Pomegranate Mattifying Primer
This smooth-to-the-touch mattifying primer by Korres is heaven for a lightweight prep finish. It glides on seamlessly during application and sits nicely underneath any tinted moisturizer or foundation, allowing your makeup to have a dewy finish without an oily appearance.
The new Prep + Matte Primer by Lancôme works wonders when it comes to evening out combination skin. This is a super creamy yet lightweight formula that also adds major hydration to any dry crevice.
A favorite among beauty bloggers and vloggers alike, the Hourglass Veil Mineral Primer is seriously that good. It's unbelievably refreshing, lightweight and great for sensitive skin and definitely worth the hype.  
The Bioderma Sebium Pore Refiner is the primer that won't just sit under your makeup — it actually works to tighten pores and improve your combo skin complexion. It helps to zap excess sebum and leaves your skin feeling fresh and ready for makeup.
Maybelline Face Studio Master Prime
Maybelline Master Prime comes in a variety of types and colors, but the OG hydrate + smooth version works excellently for combo skin. The Master Prime is also a great drugstore dupe of some of the higher end primers you'll find.
Read more
Back to top