Our 7 Favorite Toners – and Why You Need One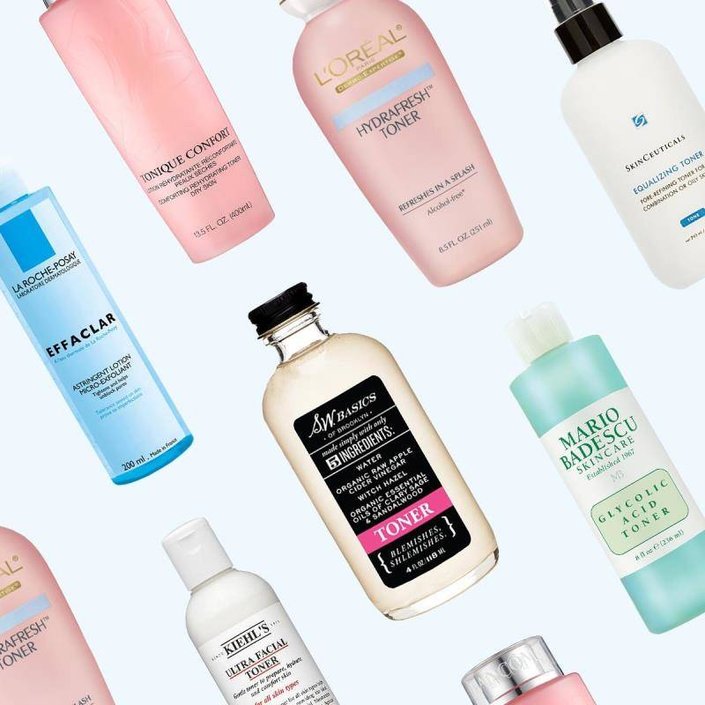 Toner – a mysterious word that you've probably heard associated with your skincare routine. Chances are you know it's supposed to be applied after your cleanser and before your serum, but what the heck is it?
To answer the million dollar question, a toner is a water-based liquid that's made of active ingredients like essential oils, plant extracts and other skin-loving ingredients that will benefit a variety of different skin types. In other words, it's another way to clean your skin (yes, after using your first cleanser) to ensure that all the debris from the day is taken off – and it has benefits for your skin at the same time.
Depending on your skin type, you want to find a toner that best suits your skin's needs. Since toner is by no means a one-product-suits-all kind of thing, you're going to need to find one designed specifically for your concern – whether it's oily, dry, acne-prone, sensitive combination or normal.

Best Toners for Oily Skin: Look for a product that gently exfoliates your skin and controls oil with ingredients like LHA, citric and salicylic acid.
Best Toners for Combination Skin: For skin that's both oily and dry, use a non-irritating, hydrating toner that contains antioxidants and natural ingredients that will rebalance your skin's pH.
Best Toners for Dry Skin: An alcohol-free, water-based toner is ideal for those with dry skin to help lock in moisture. Look for ingredients like glycolic acid and glycerin.
Best Toners for Acne-Prone Skin: Toners that are designed to balance the pH of your skin are ideal for those with acne-prone skin. Look for formulas that contain glycolic acid or salicylic acid.
Best Toners for Sensitive Skin: If you have sensitive skin, make it your goal to find the most gentle toner on the market. Alcohol free products with natural ingredients and added ingredients like aloe vera will soothe skin and reduce irritation.
So if you're still doubting us about needing a toner, hear us out on this: Toner is like a primer for your moisturizers and serums. By using a toner beforehand, these products will be able to penetrate deeper into your skin and actually give you its full benefits – the same way an eyeshadow looks better over a primer.
Ahead, discover the right toner for your skin type and prepare to be amazed by the results.
For All Skin Types
The L'Oréal Hydrafresh Toner is designed for all skin types and can be applied with a cotton ball in the morning and night after cleansing. This affordable option refreshes and smooths skin to reveal a brighter, healthier-looking complexion.
For Combination, Dry and Aging Skin
The Mario Badescu Glycolic Acid Toner is alcohol-free and its ingredients include glycolic acid, grapefruit and aloe to encourage youthful-looking skin.
For Oily and Acne-Prone Skin
The La Roche-Posay Effaclar Toner was designed specifically for those with oily skin to use after cleansing to exfoliate and smooth and refine your skin tone.
For Dry Skin
Not only is the packaging of the Lancôme Tonique Confort Comforting Rehydrating Toner to-die-for, but its non-comedogenic formula is perfect for those with dry skin. The formula is made with honey and sweet almond extract that gives skin a soft, clean feel.
For Dry, Rough and Sensitive Skin
The key ingredients in the Kiehl's Ultra Facial Toner are apricot kernel oil, avocado oil and squalene to help remove any last traces of makeup and surface residue while soothing skin. Its non-alcohol formula is perfect for hydrating dry and rough skin.
For Combination and Sensitive Skin
The Skinceuticals Equalizing Toner is alcohol, fragrance and oil-free to balance, refresh and restore your skin. For best results, spray the toner onto a cotton ball and smooth over your face, neck and chest – twice daily.
For Acne-Prone and Sensitive Skin
Organic raw apple cider vinegar has the potential to even out skin tone and neutralize pH. By incorporating the S.W. Basics Toner into your nightly skincare regimen, the ingredients can potentially soothe dry skin and control oil.
How to Use Toner  1. Wash your face with your favorite cleanser. 2. Choose a toner that best matches your skin's needs. 3. Apply toner using a cotton ball to your face and neck.  4. Follow with serum and moisturizer.
Read more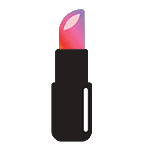 Back to top