The Best Translucent Powders
Is there any makeup product more under appreciated than the translucent powder? It's one of the easiest products to use, and yet you never really hear anyone raving about it. Admit it: When you're cruising down the makeup aisle, your eyes slide right over it. It's not flashy, it doesn't scream "take me home and we can be BFFs," and most people have zero clue what it's actually for. Which is exactly why it's time for a re-education on one of the most useful tools in your cosmetics kit.
The Rise - and Fall - of Translucent Powder
The 1940s and 50s were the golden age of face powder. Women would excuse themselves to the powder room (aka bathroom) where they would use the large, vanity like shelves and mirrors to touch up their makeup, or "powder their noses." Since most makeup of the day was heavy enough to need a trowel to spackle it on, translucent powder both set the foundation and gave skin a porcelain, velvet finish that was all the rage during that time.
But, this mask-like perfection fell out of fashion during the swinging 60s. Natural skin was in and the glamour and upkeep needed for that screen siren complexion were no longer au courant — young people had neither the time nor the desire to sit down and perform a multi-step makeup ritual. There were no powder rooms at Woodstock.
Thankfully we've wised up a bit since then and realized what a perfect complement powder can be to our liquid and cream makeup. Not to mention the formulas have gotten a LOT better in the past 60 years. "A translucent powder is perfect for setting your foundation because it's super lightweight," says NYC makeup artist Ashleigh Ciucci. But, you might say, why can't I just use my tinted powder? Of course, you definitely can, but remember that it's going to add more color to your face. Translucent powder has zero pigment, notes Ciucci, so you "aren't building any extra weight or coverage to the skin."
Setting Spray vs. Translucent Powder
Setting sprays have been getting a lot of attention lately as a long-wear tool but Ciucci warns that they aren't a one-size-fits-all product. "Pairing something wet with something dry is what makes makeup long-lasting," she says. Like when you apply a cream shadow and put a powder shadow on top to keep it from creasing or sliding. The same applies to foundation: A cream or liquid should be set with translucent powder, but a powder foundation should be set with a spray. "Using two different textures really locks and loads things."
How To Choose The Right Formula
One of the first decisions you need to make when you start using translucent powder is if you want one that is loose or pressed. Ciucci likes loose powder for at-home use because it provides a softer touch that sets yet still lets skin look like skin. Just be sure the one you choose has a sifter, otherwise you're in for a mess every time you use it.
Pressed compacts, on the other hand, are fab for on-the-go touch-ups. Throw one in your purse or in your emergency desk supply stash to keep your makeup from sliding off, and to suck up excess oil.
Four Powder Hacks From A Pro
Here's how to get the most out of your powder.
Start at the top (of your face).
"After I apply foundation and
concealer
where needed, I use a large powder brush and I swirl it into the translucent powder and then tap off the excess," Ciucci says. "Then I start sweeping the powder on in the center of the face, going from the forehead down the nose."
Got a breakout?
"If I have a blemish, I'll go back over the blemish with a cotton swab dipped in translucent powder. It just gives it a little extra coverage."
Use it to mattify your lipstick.
Simply swipe on any lipstick, advises Ciucci, then take a multi-ply tissue and peel one of the layers off — this should leave you with a very thin, almost translucent piece of tissue. Gently place that on your lips, then lightly dust translucent powder over top of the tissue. Wait a few seconds, then peel the tissue paper off. Boom: matte lips in a flash. This trick will also work on lipsticks that are already matte to provide even more setting power.
Use powder to add extra volume to your lashes.
No, seriously! Put on your mascara, says Ciucci, then lightly sprinkle some loose powder on your still damp lashes while your eyes are closed, then apply another layer of mascara. Ciucci swears it builds up massive volume on your fringe.
Click through our slideshow for six superstar powders, both pressed and loose, to get you going. Pick up one of these and get ready to see your skin in a whole new (flattering) light.
1 / 6
L'Oréal Paris Translucide Naturally Luminous Loose Powder
"I like powders that have a little sheen to them because that keeps the skin looking like it has life. Sometimes the ones that are really matte can make you look like a zombie," notes Ciucci. This loose powder fits the bill perfectly — it even has antioxidant vitamin C to add extra skin-brightening power.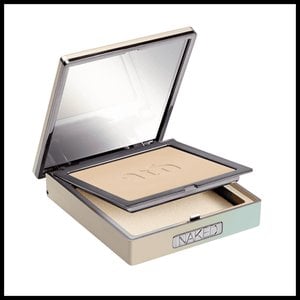 2 / 6
Urban Decay Naked Skin The Illuminizer Translucent Pressed Beauty Powder
For a pressed option, this new compact uses synthetic white sapphire to create a glowy complexion. They reflect natural light, which gives skin dimension and makes skin look naturally luminous. It works with any skin tone and glides on like silk across your face. Not to mention an ultra-pretty iridescent design that also contains its own applicator sponge.
3 / 6
YSL Poudre Compact Radiance Perfection Universelle
Another compact superstar, this luxe powder comes in one universal shade that fits all skin tones — so no need to fear the dreaded cakey, chalky look. Not only does it set foundation, it also blurs imperfections like fine lines, mattifies, and can even out your skin tone. That's what we call a power powder. 4 / 6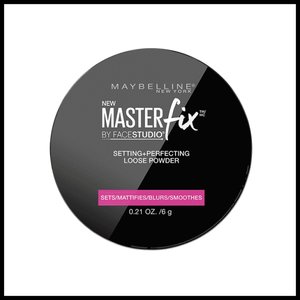 5 / 6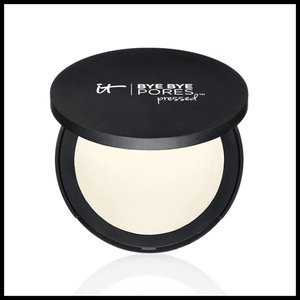 6 / 6
It Cosmetics Bye Bye Pores Pressed Powder
Large pores are so annoying, which is why this pressed powder is such a standout. It's so good it actually makes your pores — and your entire face — look like airbrushed perfection. It was developed with plastic surgeons (!!) and is also infused with an anti-aging blend of silk, peptides, collagen, and antioxidants to actually improve your skin as it covers.
Read more
Back to top