Do You Need CBD in Your Makeup? The Answer May Surprise You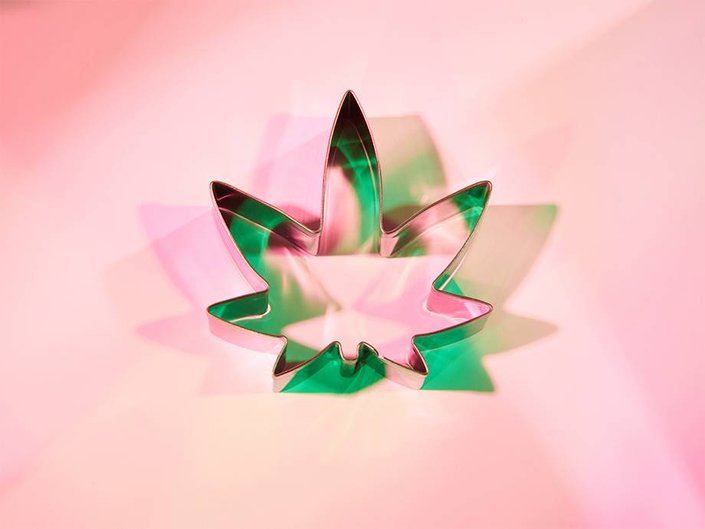 In case you missed it, CBD is now in literally everything. The buzzy beauty ingredient can be found in infused waters, aesthetically pleasing gummies and even ice cream. And it's not hard to see why. Touted for its pain-relieving and anxiety-alleviating abilities, the cannabis derived product has thousands of devotees, and as we slowly (but surely) march towards widespread legalization, it's likely this number will grow over the next few years. CBD is also steadily making its way into beauty, with new CBD-infused products cropping up every week. While lots of buzzy beauty ingredients are more hype than effective, studies have shown that CBD can be used to address skin issues like acne and dry skin. According to dermatologist Dr. Joshua Zeichner, it can also be used to help alleviate symptoms caused by conditions like psoriasis and eczema and can be beneficial to almost all skin types. The moisturizing and anti-inflammation properties have made it a desirable additive to moisturizers and oils, but it's also quickly becoming a go-to ingredient for makeup brands too.
In 2017, Milk Makeup launched Kush High Volume Mascara, a conditioning hemp-derived formula that promises 15x volume and added thickness. In Milk's case, cannabis takes the place of beeswax, a common binding component for mascara, and allows for smooth application minus the animal byproduct. They've since expanded the good vibes to a lip glaze, lip balm and brow gel, all of which tout cannabis's moisturizing and calming capabilities. Kiehl's also has a cannabis-infused product in their lineup, offering a Cannabis Sativa Seed Oil Concentrate suited to anyone looking for a calming and non comedogenic oil. Perfumes have gotten in on the fun too, with brands like Maison Margiela offering cannabis-infused scent profiles to evoke a music festival-like moment. There are also CBD hair products, indie brand CBD for Life offering Pure CBD Shampoo and Conditioner. While the CBD/cannabis world is largely dominated by smaller brands, we have a hunch that bigger beauty brands will be rolling out their own iterations soon.
So do you need CBD-infused beauty products? It depends. While CBD is known for its ability to calm and moisturize, that doesn't mean you need to toss out your favorite moisturizer that's working just fine. We recommend trying any new product in moderation and testing it on a patch of your skin first before committing to it for everyday use.
Are you high on the hype or skeptical about the buzzy beauty ingredient? Let us know in the comments below.
Read more
Back to top