I Used My Clarisonic Cleansing Brush to Apply My Foundation — Here's How It's Done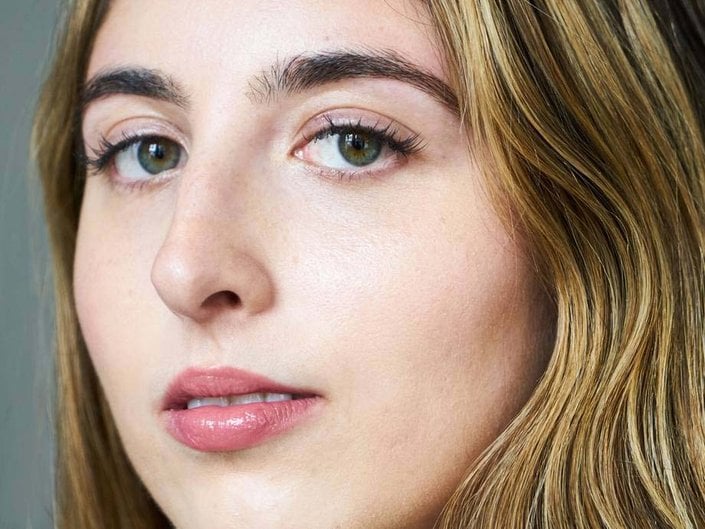 I'll take all of the tips, hacks and expert advice for speeding up my makeup routine. I've had eyelash extensions to save me those three extra minutes that it would take to apply mascara, and for a hot second I even considered trying out a lip blushing treatment to skip out on lipstick more often. But it wasn't until recently (when I was on a YouTube-watching-spree, of course) that I realized I've never tried using my Clarisonic Cleansing Brush to apply my makeup. I found myself watching video after video of beauty vloggers using the Clarisonic Foundation Brush for their foundation, contour, blush and highlight and in that moment I knew I had to give it a try, too.
One of the major benefits of the Clarisonic Foundation Brush is that it absorbs less product than your foundation sponge, meaning, you don't need to use as much of your favorite foundation as you normally would). I cite this benefit as one of the most important things about the tool, mainly because I made a tragic mistake when I tried it for the first time. I applied the same amount of foundation as I normally would, dotting a pretty significant amount onto my cheeks before turning on my brush to blend. I worked the brush in circles as suggested but quickly noticed that my face had a ton of brush lines that were so bad, there was no coming back from it. Knowing that this brush had nearly five-star reviews across the board, I accepted that it was most likely my own doing.
So after some self reflection and  more YouTube binging, I decided to give it another go. I applied half the amount of foundation I normally would using Charlotte Tilbury Hollywood Flawless Filter and gently blended it into my skin. The result: no lines and skin that looked airbrush, healthy and glowy. This experience was basically the opposite of my first attempt, and I felt inspired to continue with the rest of my beauty routine. I applied half the amount of concealer I normally do and blended it into my undereyes and then targeted a few pimples by just dabbing product onto the blemish and then *extra* gently blending out with my brush.
From there, I completed my beauty routine using lilah b. Glisten + Glow Skin Illuminator and Thrive Causemetics Cosmo Power Multidimensional Strobing Brush. This is where things got a little weird — Clarisonic Foundation Brushes are ideal for cream and liquid formulas, so I blended my powder highlighter and brush into my skin in fear and trepidation. The result, though, was magical. My highlight and powder looked perfectly airbrushed and natural, and to be honest, it never looked better.  I couldn't help but take close to 50 selfies in my nearest well-lit window.
After applying my makeup, I quicklycms cleaned my Clarisonic Foundation Brush by detaching it from the Clarisonic tool and applying a little bit of brush cleanser like Sigma SigMagic Brushampoo. I ran it under the water and then left the brush on a towel to dry during the day. This process is so much easier than cleaning traditional makeup brushes, plus it ensures that you won't be mixing yesterday's blush with tomorrow's foundation.  
In conclusion, you can bet that my Clarisonic Foundation Brush has officially become a staple in my makeup routine, especially considering I will conserve my favorite products — and we all can recognize how important that is.
Read More:
How to Look Refreshed After a Long Flight
Beauty Q&A: How Do I Detox My Hair at Home?
How to Wash Off Makeup with SPF Like a Pro
Read more
Back to top