Your Step-by-Step Guide to Using Color-Correcting Makeup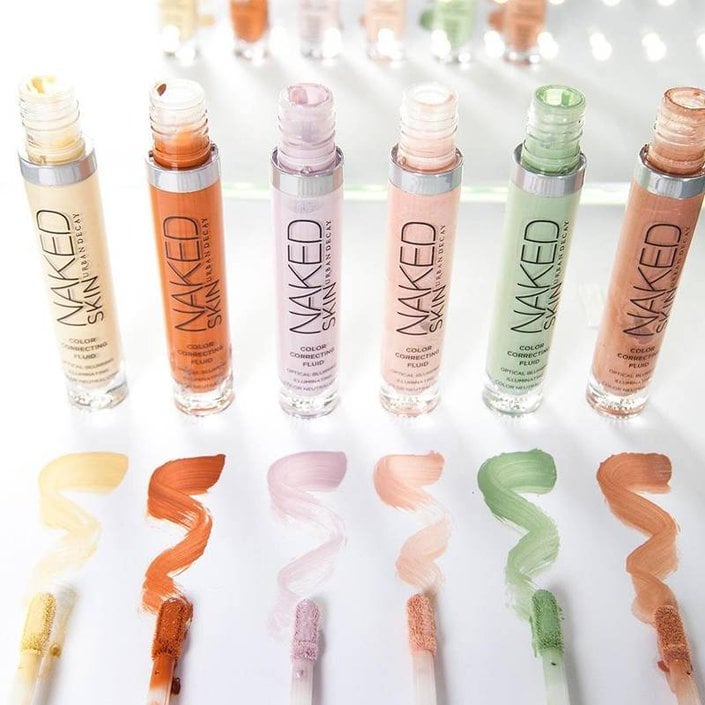 Most of us don't even bat an eyelash when presented with dramatic makeup tutorials that involve wearable lip art, sunset eye shadow or even royal blue mascara. However, when faced with a kaleidoscope of colored concealers, designed to blur out any and all imperfections, we head for the hills. But to ease your color correcting fears, we created an all-inclusive guide to decoding the mystery behind each color-correcting shade and exactly how to use it.
Purple Color Corrector
What it does: Purple color correctors eliminate any unwanted yellow tones. This is ideal for those who want to revive dull skin or conceal acne scars. The purple counteracts the yellow and creates a healthy, glowing effect.
How to use it: If you're fighting yellow tones or dullness, you're most likely going to be targeting larger parts of the face (for example, forehead, sides of face, jawline). Try a purple face primer like NYX Professional Makeup Studio Perfect Primer in Lavender and blend it in all over the face with a damp makeup sponge. Make sure you blend the color outward before layering on your foundation for an even application.
Orange Color Corrector
What it does: Orange concealers are ideal for warm to dark skin tones that need to camouflage discoloration or dark circles (darker skin tones don't have purple- or blue-shaded circles, as they're more of a yellowish tint). Light to fair skin tones are not ideal for this shade of concealer as the orange can make the skin look too, well, orange.
How to use it: Dab an orange spot concealer (we love the Giorgio Armani Master Corrector in Apricot along common places of discoloration like the upper cheekbones and under eye area. Blend it out with a concealer brush or your finger, using rapid dabbing motions. When blending out the concealer on the under-eye area, work the product downward so it blends into the cheeks.
Green Color Corrector
What it does: Green concealer neutralizes redness and is ideal for covering up acne or skin sensitivities.
How to use it: If dealing with facial redness, use a green primer and spread over areas commonly affected like the apples of the cheeks, tips of the nose and chin. Blend it onto the face well with a cosmetic sponge, using gentle dabbing motions, as rubbing it in too hard could trigger redness and irritation. When covering up smaller patches caused by acne, use a spot concealer (our favorite is Urban Decay Naked Skin Color Corrector in Green) on the areas of concern and blend with a concealer brush.
Yellow Color Corrector
What it does: Yellow concealers counteract blue and purple tones. They are most commonly used to lighten under-eye shadows and dark circles. They also work great as an eyeshadow primer!
How to use it: Apply your yellow concealer (like Urban Decay Naked Skin Color Correcting Fluid in Yellow) to the under-eye region, creating a triangle shape. Blend the concealer out with a sponge or concealer brush. Work any excess primer over the lids as well, to prime the eyes and create one uniform shade around the whole eye region.
Pink Color Corrector
What it does: Pink concealers are known to add a dose of healthy color to your complexion, masking signs of fatigue.
How to use it: Similar to yellow concealer, dab a pink concealer (like Urban Decay Naked Skin Color Correcting Fluid in Pink) to the lids and under-eye region and blend in well. Set it with translucent powder, and you're good to go. Because the soft pink is more of a neutral shade, you don't need to do much more after this.
Read more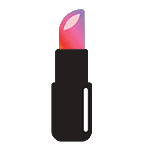 Back to top