Editors Share Their Refreshed 2019 Makeup Bags
There's something really exciting about taking a peek into someone's makeup bag. For starters, it's a judgment-free zone. (I once found a piece of taffy in my makeup bag with absolutely no idea how it arrived there.) No matter whether your makeup bag is the stuff straight out of Tidying Up with Marie Kondo or a foundation-covered disaster, it's fun to find out how we go from that to our signature, everyday makeup look. It's also fun to discover a makeup bag mixed up with luxe products and drugstore formulas, to see how they can be used together.
To get our sh*t together in the new year, Makeup.com beauty editors reorganized their makeup bags (and gave 'em a good cleaning) to share the products they just can't live without in 2019. Prepare for a lot of gushing, ahead.
Marisa, Assistant Beauty Editor, aka "The Experimenter"
As the "experimenter" of the group, I try all of the products I can get my hands on — including the good, the bad and the very, very weird. I discover new, exciting products all the time, but that doesn't guarantee entrance into my everyday makeup bag. As we move into 2019, a few staples I can't live without are my St. Tropez Purity Bronzing Water Face Mist (which I think I'm addicted to at this point), Kiehl's Love Oil for Lips as a lip gloss alternative and my longtime favorite Urban Decay Naked 3 Palette for day to night looks. I use my O'o Hawaii Brilliant Feather Beauty Balm to prep my skin for makeup, St. Tropez Purity Bronzing Face Mist to set my IT Cosmetics Oil-Free Matte CC Cream(and give it a lil sparkle) and my Sara Happ Lip Scrub to prep my lips to absorb all of the hydrating benefits from Kiehl's Lip Oil. And of course — I can't forget to mention my pizza earrings, which I keep in my makeup bag in case of a jewelry emergency.
Alanna, Assistant Beauty Editor, aka "The Innovator"
My makeup bag is essentially attached to me at the hip — and I'm not sorry about it. Its proven to be quite helpful in beauty emergencies, and I wouldn't go a day without it by my side. Inside, I always carry primer, the Lancôme Prep & Matte (to prep my face in case I need to re-do some areas), my GrandeLash MD lash serum, Urban Decay Brow Blade and a fluffy brush. If I'm looking a little dull, I like to glow up with the NYX Matte Bronzer and of course touch up my signature cat eye with the Maybelline Eyestudio Gel Liner. Finally, I simply can't do without my Farsali Jelly Beam for an eye-catching highlight and my Urban Decay All Nighter Setting Spray to make sure everything stays in place.
Tembe, Assistant Beauty Editor, aka "The Collector"
As the collector, I probably had the most editing of all my co-editors to do. My stash is overflowing with a healthy mix of new launches and old faves, but it was definitely time for me to pare down my makeup bag to a more curated selection. My makeup bag is my most curated version of this and only my favorite faves make it there. These days you can always unzip and find my Urban Decay Naked Shapeshifter Palette in Medium/Dark Shift(my holy grail), my Lime Crime Wet Cherry Gloss in Extra Poppin' (an ultra glossy gloss), my e.l.f. Blush Brush (one of my first and favorite beauty buys), Tweezerman Point Tweezers (both small and big), a sickening set of lashes (usually from KISS), Maybelline Age Rewind Concealer (another holy grail beauty buy), and NYX Micro Brow Pencil paired with IT Cosmetics Brow Power Pomade. I also keep a BeautyBlender or two stashed away along with a mini bottle of Garnier Skinactive Micellar Water to make sure my makeup is always blended and smudge-free.
Read More:
Four Fragrances Our Editors Can't Live Without This Winter
We Tested Maybelline's Universal Red Lipstick — And We Have Feelings
6 Full Coverage Makeup Products an Editor Uses to Cover Up Her Eczema
Read more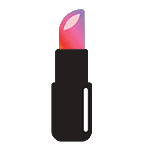 Back to top