24 Beauty Products Our Editors Are Obsessed With This September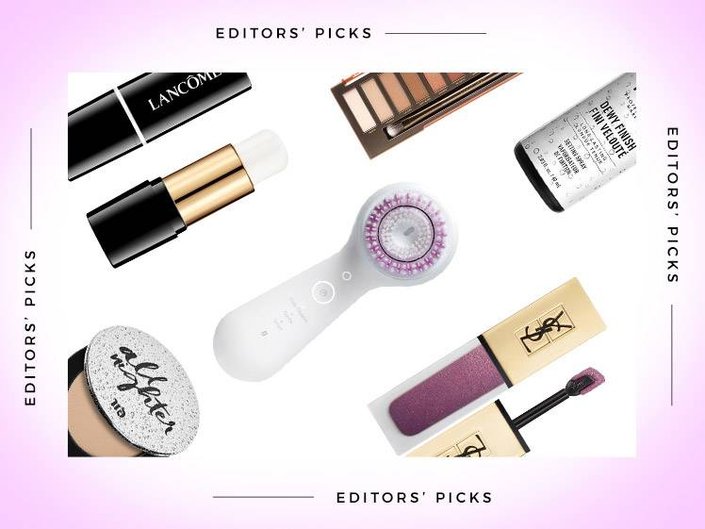 It's a brand new month, which means a new round of products is making their way onto store shelves and into our makeup bags. These are the products Makeup.com's editors can't live without this September.
Dawn, Editorial Director
Thrive Causemetics Liquid Lash Extensions Mascara
I've never been a fan of tubing mascaras, but this one is different. You can layer it (and layer and layer) like non-tubing formulas to really amp up volume, and it's so easy to remove. After washing my face, each "set" of lashes comes off in one swipe.
YSL Tatouage Couture Metallic in Iron Pink Spirit
This is my new power lip: It's a molten shade of purple-pink that lasts all day even when I wear it as a stain. (I swipe on a light coat, and then blot for that stained result.)
We're obsessive about our midday spritzes at the Makeup.com office, and this is my new go-to. It's an ultra fine veil of special Icelandic water that makes me feel refreshed and brings my makeup back to life.
Sydney, Creative Producer
Shu Uemura Ultimate Reset Hair Mask
I am not exaggerating when I say this saved me from dry and dull hair this summer. After a single use I truly feel like I have a different head of hair — and I can't wait to continue using this throughout the fall.
A self-described makeup minimalist, I didn't think I wore enough makeup to have issues removing it. Then I used the Clarisonic new Mia Smart and learned what a truly clean face feels like. WOW.
Lancôme x Proenza Schouler Chroma Eye Palette in Warm Chroma
I am a sucker for a good collab, and this one does not disappoint. This collection offers many covetable pieces, but I am most smitten with the Warm Chroma palette — the perfect group of golds, coppers and pinks plus a single striking blue.
Justine, Visual Designer
IT Cosmetics Bye Bye Makeup 3-in-1 Makeup Melting Balm
This balm has been my go-to makeup remover for the past month. A little of the product goes a long way and has lasted me much longer than any makeup wipes I've used. It removes stubborn makeup really easily and smoothly.
Jane Iredale Triple Luxe Long Lasting Naturally Moist Lipstick
I really love the packaging of this lipstick — it's minimal but feels luxe. It's also a very hydrating formula and the color is really natural.
I tend to keep my makeup routine even more minimal during the summer, so if I want to add something a little extra Urban Decay's NAKED2 Basics palette is the best. It gives a subtle extra boost to my eye makeup without feeling too heavy. Plus, it's TSA friendly and perfect for travel.
Nicole, Editorial Growth Strategist
Gabriel Cosmetics Multi Pot in Magnolia
I use this peachy-bronze shade on my cheeks, eyes and lips to give my face a subtle hint of warmth without looking like I'm wearing a lot of makeup.
NYX Professional Makeup Born to Glow Illuminating Primer
This not only works great as a makeup primer, but I love that it blurs imperfections and makes my skin look luminous. When I go foundation-free, sometimes I just use this for a lit-from-within glow.
NYX Professional Makeup Dewy Finish Setting Spray
After setting my makeup with powder, I love using this setting spray — by the end of the day my foundation looks real and slightly dewy without looking cakey.
Marisa, Assistant Editor
Lancôme Moisturizing Rose Jelly Overnight Mask
I've fallen head over heels in love with this overnight jelly mask from Lancome. I have dry skin, so on nights when my skin feels like it's in dire need of some extra moisture, I slather this on after cleansing. I love that I don't have to wash it off and that it can just melt into my skin. When I wake up the morning after using it, my skin looks soft and hydrated.
Go-To Skincare Exfoliating Swipeys
It's hard for me to even put into words how obsessed I am with Go-To. I recently got my hands on all of the products, and I highly recommend them to anyone who is looking for a range of products that and aren't confusing to use. If I have to choose just one product from the line, I recommend the Exfoliating Swipeys. I use them two to three times a week after cleansing my skin (on days when my skin feels like it needs a little something extra) and it's the easiest exfoliation method out there. I rinse the product off of my face after a minute and then finish with the rest of my skincare routine.
Tangle Teezer The Original in Pink Fizz
Somehow I'm new to the wonderful world of Tangle Teezers, but I am so happy to finally be in the loop. The Original Tangle Teezer in Pink Fizz has become my go-to brush. I bring it with me everywhere and its size is perfect to throw in my bag when I'm on the go. I use it when my hair is both wet and dry and my hair feels smooth, tangle-free and healthy.
Alanna, Assistant Editor
Dr. Brandt Pores No More Multi- Performance Stick
Transitioning weather often means my skin suffers from polarizing behavior — and because of my love for thick, creamy face products that don't feel too cakey, this pore stick from Dr. Brandt has become my new best friend. I love how smooth and silky this blends into my skin, and how it serves as perfect makeup prep for tinted moisturizer, CC cream or foundation.
Urban Decay All Nighter Setting Powder
I'm endlessly on the hunt for good setting powders, and I am really impressed with the Urban Decay All Nighter Setting Powder. Like its setting spray counterpart, it promises waterproof coverage for hours, and I have to say it really delivers. I also like that it's a pressed powder because it's a lot easier to carry around on the go, and is totally mess-free.
Glow Recipe Blueberry Bounce Gentle Cleanser
When Glow Recipe sent me their newly reformulated and repackaged Blueberry Bounce Gentle Cleanser, I was super pumped to not only 'gram the bottle, but to test it as my new everyday face wash. Needless to say, it exceeded my expectations — It's super gentle, really refreshing, and literally wakes me up with the best blueberry fruit scent every AM.
Tembe, Assistant Editor
Lancôme Blur & Go Priming Stick
When I first got a sneak peek at these a few months ago I was blown away. When the final product rolled across my desk a few weeks ago, I immediately incorporated it into my beauty routine. This thing is blurring and hides all of my pores in a few swipes. I like to use it post moisturizer and pre-BB cream to really get that glass skin look.
Lime Crime Bitter Cherry Lip Gloss
As the pickiest of lip gloss lovers, it's rare that I'm impressed. It's rare that something strikes the balance of comfortable and shiny but this one is a happy medium that I reach for every day. It's more comfortable than glossy but shows up very wet-looking in photos which means it's perfect for brunching and snapping at the same damn time.
UrbanSkin Rx Anti-Aging Cleansing Bar
I'm a loyalist to my cheap drugstore cleanser, so I'm very hesitant to add anything to my skincare routine (unless it's a sheet mask because who doesn't love a 15 minute experiment). But when I tried the Anti-Aging Cleansing Bar from UrbanSkin Rx I knew that my skin had found something it loved. It leaves my skin feeling clean without being overly drying and it looks a little brighter too. I love it.
Chizi, Social Media Coordinator
Maybelline Fit Me! Matte & Poreless Powder
I love this powder because of how fine it is. It gives me a smooth look, without ever getting cakey. It makes my skin look and feel totally poreless, plus it matches my foundation perfectly.
Urban Decay Naked Heat Palette
This palette is perfect because it's super versatile. I love it for an everyday look at work, but you can use it to transition really nicely for after-work happy hours and events.
L'Oréal Paris Infallible Pro Matte Les Chocolats Liquid Lipstick in 70% Yum
This shade is the perfect dark brown for the transition into fall, and a tiny amount of it also makes a great base for other lip looks on my skin tone. Also, it smells like chocolate — and you seriously can't go wrong with that.
Read more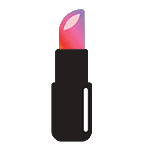 Back to top