The Right Way to Apply Tinted Moisturizer According to Experts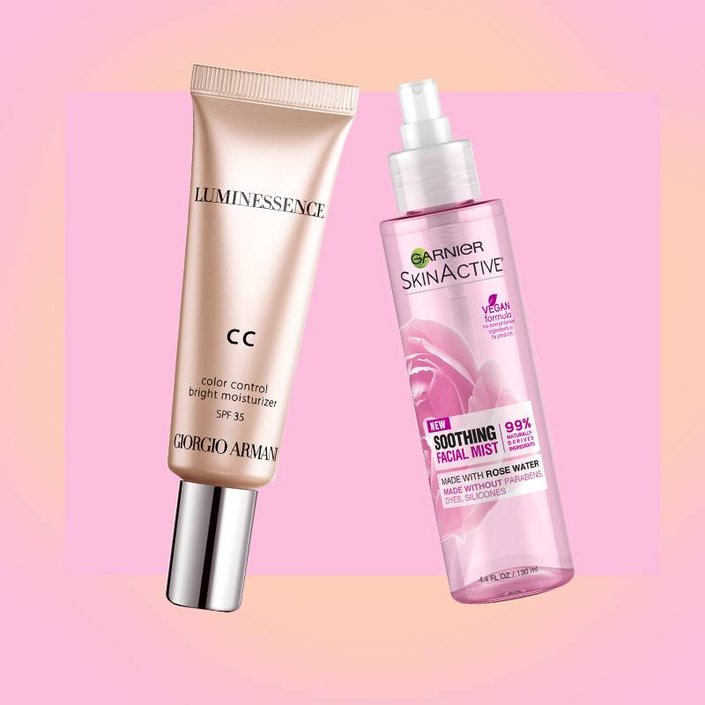 Switching up your everyday makeup routine doesn't have to be stressful. As much as we love the look of full-coverage foundation, there are some days when we feel like embracing the no-makeup makeup look, or at least something lighter and more casual than a matte formula that covers anything and everything. These days, in particular, call for tinted moisturizer — the more hydrating, more translucent cousin of foundation.
"Tinted moisturizers are great for a more casual finish — kind of like wearing your favorite pair of jeans," says celebrity makeup artist Tim Quinn. "They're easier to work with because they're more sheer, they have a lightweight texture, they usually have an SPF benefit, and they're more portable since they usually  come in a tube."
Ahead, check out Quinn's three expert tips for perfectly-applied tinted moisturizer for those days when full-coverage foundation just won't cut it.
Cater to Your Skin's Needs
Since tinted moisturizers tend to have a sheer formula, choose one based on your skin type rather than your skin tone. If you're prone to breakouts, seek out an oil-free formula like Urban Decay Naked Skin One and Done. If you have drier skin and the dullness that can accompany it, try the illuminating Giorgio Armani Luminessence Color Bright Moisturizer. And if you have combination skin, check out Yves Saint Laurent Touche Eclat All-in-One Glow.
Ditch the Brush
Tinted moisturizers are like hydrating lotions and just as foolproof. Skip a makeup wedge or makeup brush, and apply the formula evenly onto your skin using your fingertips. "Take a small amount and blend from the center of the face out, much like you would apply a daytime moisturizer," says Quinn. If you need more coverage in certain areas, add a light touch of concealer afterward and blend to give your skin a smooth appearance.
Skip the Powder
Although you may be tempted to set the look with a finishing powder, resist the urge. The point of tinted moisturizer is to look like you're not made up, so embrace the radiant finish. "Powder is definitely a no-no," says Quinn. "It's all about the glowing skin." If you want to finish your look with something, we recommend spritzing with a facial mist like Garnier SkinActive Soothing Facial Mist with Rose Water to make your skin look extra dewy and fresh.
Read More:
5 Summer Beauty Hacks That WIll Change Your Makeup Game
This Subtle (But Fancy!) Makeup Look Is Perfect for Every Occasion
Read more
Back to top