A Guide to Every Face Makeup Brush You Could Ever Need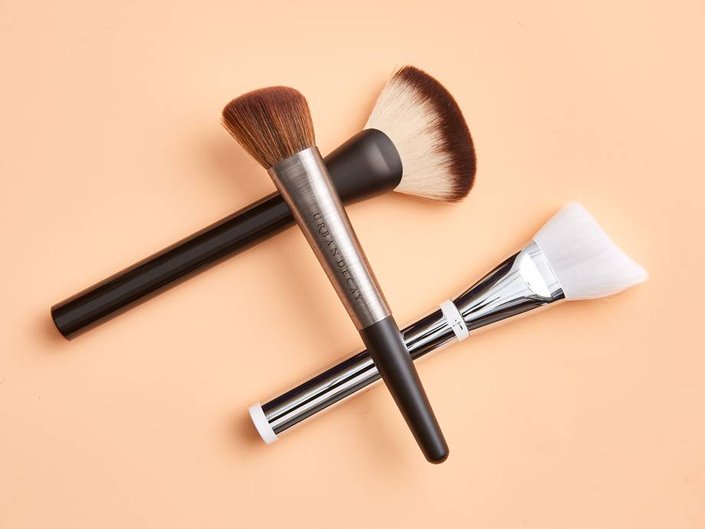 Excuse us while we geek out for a moment, but nothing excites us quite like the thrill of brand new face makeup brushes. Pristinely clean and those soft bristles…swoon. You may or may not share our same enthusiasm for beauty tools, but if you're in the market for face makeup brushes it's important to know what you need. The options are plentiful, but there's something out there crafted for exactly what you want to do. Let us help you find just that, while we also divulge the 101 of caring for your perfect picks. To help, our fave makeup guru Stevi Christine shared the maintenance hacks she uses to ensure a clean sweep, every time.
The Face Makeup Brush Glossary
Tapered Foundation Brush: YSL Foundation Brush
Flexible bristles and gently tapered edges make this brush perfect for applying and blending liquid and cream foundations with a streak-free finish. Start in the areas of the face that need the most coverage and use downward strokes for the smoothest, most natural application.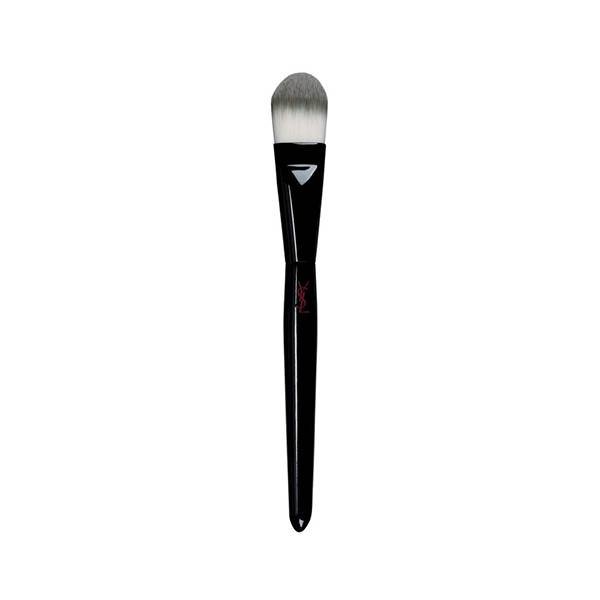 Rounded Foundation Brush: IT Cosmetics Heavenly Luxe Plush Paddle Foundation Brush
The densely packed bristles pick up and distribute product evenly. The round, domed shape allow the bristles to blend as they brush. The result is an even, flawless finish for any liquid, cream, or powder foundation.
Flat Concealer Brush: NYX Cosmetics Prime and Conceal Brush
The flat rounded tip makes blending around the contours of the face a breeze. Use it to apply concealer to under-eye circles (and into the bridge of your nose), and then wipe it clean with water and a tissue and blend out.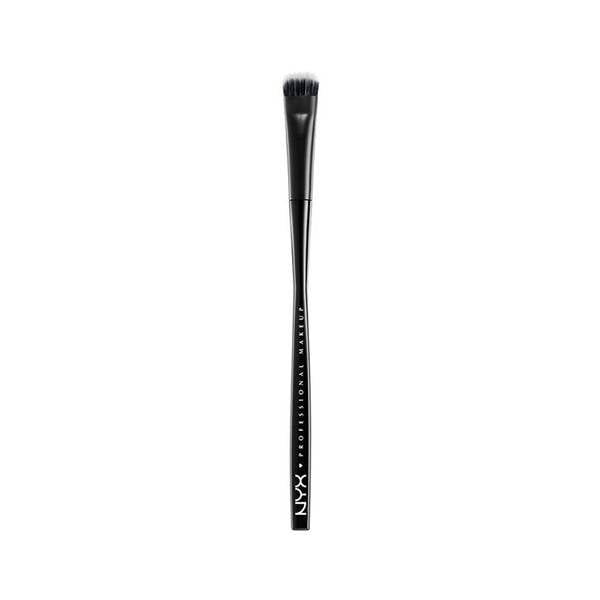 Precision Concealer Brush: UD Pro Angled Lip Brush
This concealer brush is smaller and comes to a point allowing for more precise application. Use it to conceal blemishes and littler imperfections and to clean up the lines after applying a bold lip color. Or dip the brush in cream highlighter and apply just below the brow bone for major glow-factor. The packed bristles make it easy to stay close to hairs under each arch.
Powder Brush: Lancôme Powder Brush #1
Loosely packed bristles make for one big, fluffy brush with a rounded shape. Use it with loose or pressed powders, just tap off the excess before using sweeping motions to brush it across the face. And apply over a sink. This brush is good but loose powder can still get a bit messy.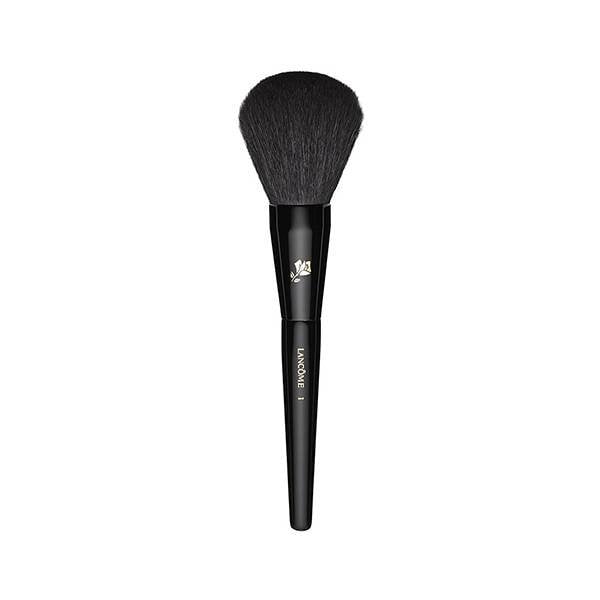 Blush Brush: Giorgio Armani Beauty Blush Brush
This is a more compact powder brush that can be used to apply cheek color. Smile to locate the apples of the cheek, and use short strokes to dust powder out toward the hairline.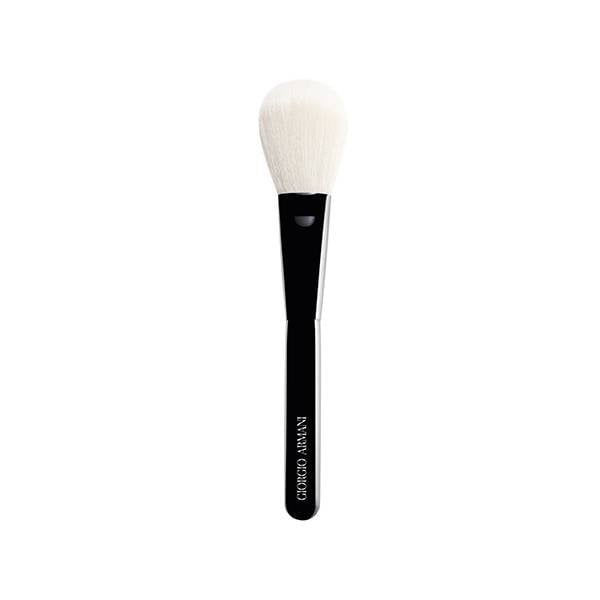 Angled Brush: UD Pro Contour Defintion Brush
The angled shape allows for more precise shading. Softer, fluffy angled brushes are great for applying blush, bronzer, and highlighter. Angled brushes with stiffer, more densely packed bristles can be used for more controlled contouring.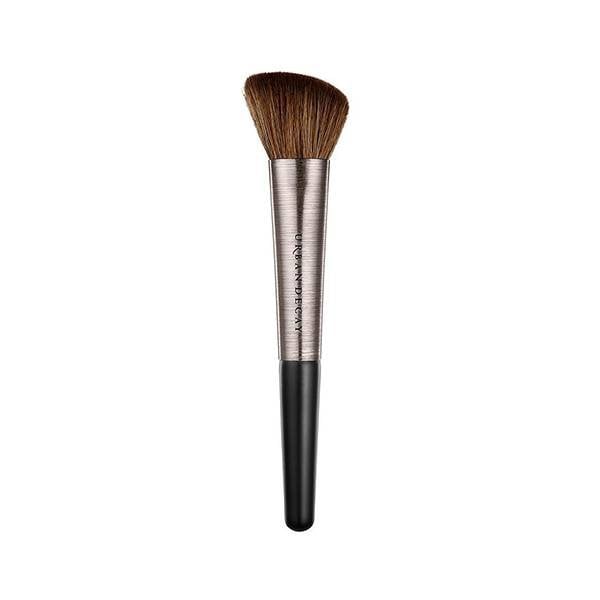 Stippling Brush: Urban Decay Diffusing Highlighter Brush
This brush provides the lightest application of pigment for a sheer finish. Use it to dust on finishing powder or powder blush. Or use a stippling motion to evenly press cream brush onto the cheeks. It can also be used to achieve a soft, airbrushed effect when used as a foundation brush.
Fan Brush: NYX Cosmetics Pro Fan Brush
The soft bristles and flat, fan shape of this brush make it the ideal tool for gently sweeping on highlighting or bronzing powder for that soft-focus effect. The brush shape allows for a perfect contour too. Apply color flatly into the crevice below the cheekbone for a chiseled look. Or use it clean to sweep away excess product or redistribute powders without disrupting the rest of your makeup.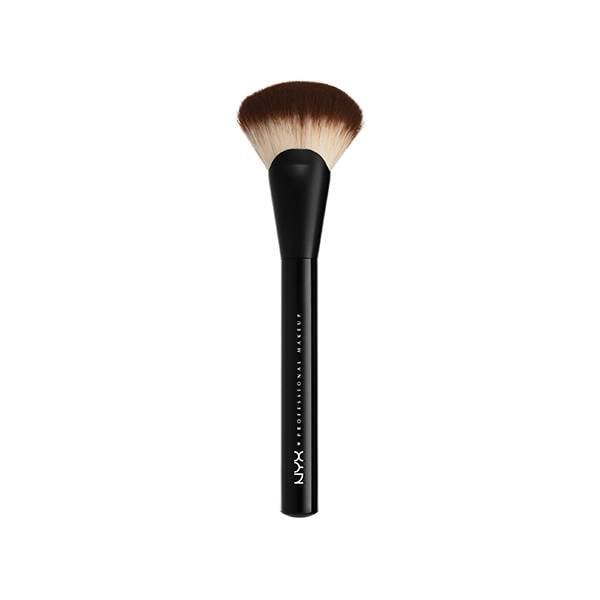 Keep Them Clean!
Treat your brushes the way you would your clothes: Cleaning after each use, drying properly and storing in a safe place. Here's how.
How to Store Your Brush Selection
Don't just throw them loosely into a makeup kit. Not only can the top get crushed and distorted, but also a serious amount of germs live deep in the depths of your bag and can rub off onto anything in close proximity. Instead, stay organized using these seven rules of brush storage. The simple suggestions will make your brush display accessible, pretty (like home décor, pretty!), and most importantly, safe.
How-to: Wash and Dry Your Brushes
"I suggest using a gentle shampoo like the baby variety to wash the brushes one to two at a time," Christine said. Make sure the word "gentle" is clearly printed on the label to avoid harsh chemicals that can loosen the glue holding bristles in place. Softly scrub the lathered up brushes in the palm of your hand and then rinse thoroughly until the water stream runs clear (a sign that dirt and makeup have made their exit). "Then lay them flat on a paper towel to dry overnight," Christine said. "But do a touch test before use because some of the larger brushes take a bit longer to dry," she added.
Bonus tip: If you're short on time, use a pre-made brush purifier that's alcohol-free like It Cosmetics It's Your Brush Love. The formula, developed with plastic surgeons, is specifically designed to extend the life of all brush hair (natural or synthetic). Just spray, wipe with a tissue, and leave to dry for a day or two before swiping it back over your face!
How Often You Should Wash 'Em
The golden rule of washing brushes is to do it once a week. But should you skip a week, don't sweat it. "At the very least, wash them once a month!" Christine stressed. Re-using gunk and dirt-ridden brushes not only causes breakouts, but they can introduce other nasty skin reactions and allergies to your complexion. Plus the buildup of color on your brushes means that the shade you intend to apply to your face, may not be what you actually get - since it's mixed with yesterday, last week's and last month's makeup hues. Cleaning them regularly means a clean face, true colors and that they'll remain intact so you can keep them around a little longer!
How to Know When it's Time for a Replacement
You can't generalize about a brush's expiration date. "Look at them as individuals as they need to be replaced at different times. Some of the bristles are gentler than others and will start to flatten sooner," Christine added. Though you may be attached to a makeup cohort you've had for years, if it smells, sheds, separates, is flat, or appears to be growing a colony of friends, toss it (immediately!). If nothing stands out, do a brush check-in once or twice a year to make sure they're not past their prime.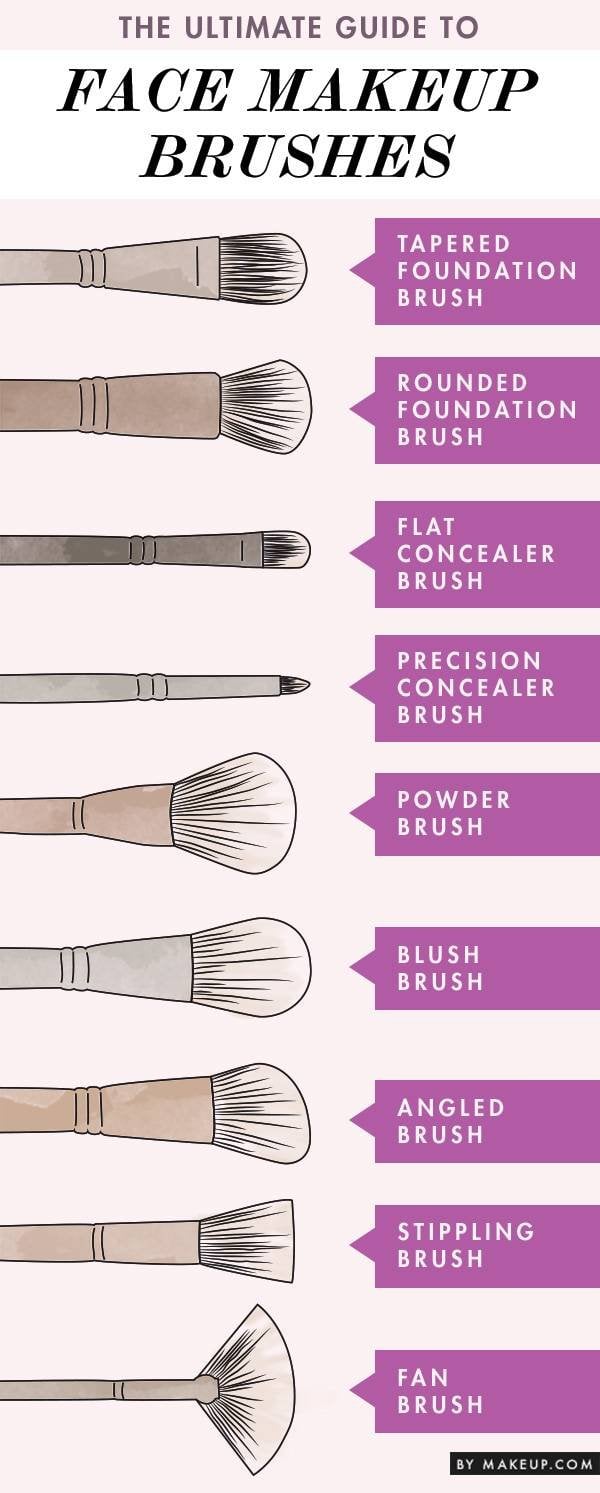 **
What are your makeup brush essentials? Let us know what you keep in your makeup bag with a comment below.
Read more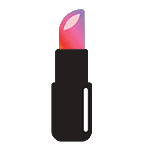 Back to top