Do You Want To Feel Confident In Your Skin?
When it comes to gaining confidence, clear and radiant looking skin is a great place to start! Healthy looking skin will make you feel better, plus it will help your makeup look its best too. Not sure where to start? IT Cosmetics has you covered with their new collection of products designed to give you confidence boosting results!
Step One: Gently Cleanse Your Skin
Cleansing your skin is super important! Not only does washing your face remove your makeup from the day and keep breakouts away, but it also helps wash away dirt and other impurities. The IT Cosmetics Confidence in a Cleanser is a skin-transforming, hydrating cleansing serum that gives you all the benefits of a cleanser and serum in one product instead of two! This game-changer works to gently cleanses your skin and removes any traces of makeup while also moisturizing your skin! The formula helps to restore moisture and will leave you with soft, refreshed feeling skin immediately.
Step Two: Refresh Your Eyes With An Eye Cream
If your eyes look tired, puffy, or have dark circles underneath them, not only are you feeling exhausted, but so is your skin. An eye cream works to hide all of those things and more though so you can look well rested immediately. Not only that, but your entire complexion will look brighter and more youthful!
The Confidence in an Eye Cream will immediately transform your under eye area! The exclusive apricot tint and Drops of Light Technology work in unisun to visibly brighten and colour correct your under eye area so that your skin looks brighter and more awake. The formula also contains proprietary Anti-Aging Armour Rejuvenating Concentrate to hydrate, smooth, and refresh your skin while restoring its firmness. The appearance of puffiness, dark circles, fine lines and wrinkles will be reduced immediately for a more youthful complexion!
Step Three: Smooth a Moisturizer All Over Your Skin
Did you know that dry skin is a leading cause of wrinkles?  Not only that, but dry skin often feels irritated, uncomfortable, and can be hard to put makeup on top of. The quickest way to treat dry skin is by moisturizing! Hydrated skin will make you look younger and your skin will immediately feel soothed!
The Confidence in a Cream Transforming Moisturizing Super Cream works to instantly transform the condition of your skin. The formula contains proprietary Anti-Aging Armour Rejuvenating Concentrate. This concentrate combines both collagen and hyaluronic acid to plump up any fine lines and wrinkles you have while niacin and peptides immerse your skin in moisture right away.The Confidence in a Cream moisturizer also helps to smooth your skin's texture, enhance its firmness, as well as reduce the look of pores and discolouration. Not only that, but you'll see powerful results instantly and those results will only get more dramatic over time!
Get your best looking skin this season and feel more confident in your own skin! These products work together perfectly to give your flawless looking skin. You'll love the immediate results and will be well on your way to confidence, like Ellasdaily!
Read more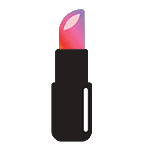 Back to top