Beauty Q&A: Is Liquid Or Powder Foundation Better?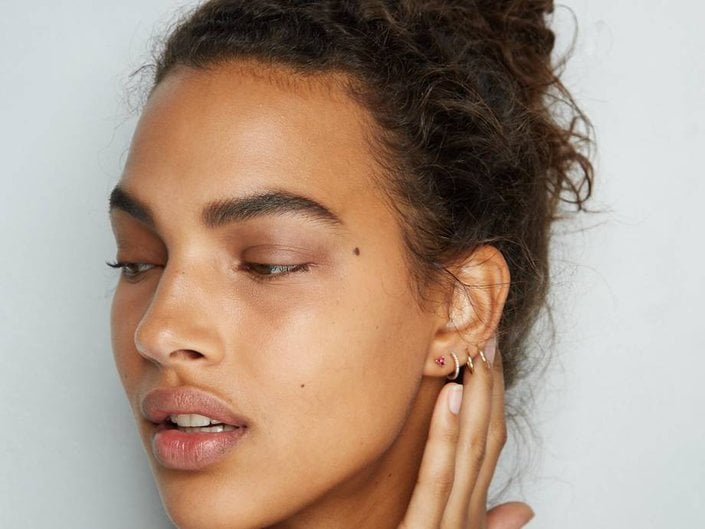 Choosing the right foundation for your skin type can be difficult, the Internet often making this task Herculean in nature. On one hand, the endless reviews and swatches help you "try" before you buy, but there's also enough options to make anyone's head spin. That doesn't even account for the many levels of coverage, finishes and delivery methods of foundation — which can feel like you're drowning in a sea of complexion-enhancing products. In the end, it often comes down to personal preference and recommendation, whether that's from your best friend or favorite beauty guru. Two of the most popular (and our favorite) foundation types — powder and liquid — are often pitted against each other, which is why we're sharing their merits and who they work best for once and for all. Which one will work best for you? And is liquid or powder foundation better?
Read on to find out:
Liquid Foundation
Liquid foundation works for any and every skin type. These formulas range from light to full coverage and offer every finish imaginable. If you want to even out your skin tone, select a light coverage foundation, while full-coverage formulas will conceal imperfections and create a clean slate for a more complex makeup look. For glowy, dewy looks we recommend opting for a dewier version that will lend a little radiance to your complexion while matte foundations are great for an ultra-glam beat.
For the beginner beauty junkie, we recommend Giorgio Armani Luminous Silk Foundation, a favorite of makeup artists and beauty gurus alike. The formula is lightweight yet buildable and delivers a flawless, glowy finish. It's a pricier beauty buy at $72 a bottle, but worth it if you have a little extra money to spend. For the budget conscious beauty lover we recommend Maybelline Fit Me Matte + Poreless, a fan-favorite option that won't break the bank.
There are lots of ways to apply liquid foundation, including your hands, a sponge or a brush. When using hands, rub the product between your palms to emulsify it; then, press into skin for a natural, second-skin appearance. A damp sponge will also give a natural, diffused finish. Brushes typically offer more coverage, but make sure to blend (until you're bored!) so that there are no streaks left behind.
Powder Foundation
Powder foundations tend to come with two finishes — illuminating or matte — and are great for attaining a flawless result on the go. Similar to liquids, pick the finish that best suits your desired look. While powder foundations work for a wide range of people, it isn't recommended for those with dry skin because it tends to settle and cling to patches.
We recommend NYX Professional Makeup Stay Matte Powder Foundation for all your needs; it's a matte formula that comes in an easy-to-use compact. It's currently available in 25 versatile shades and costs $13 each, making it an affordable option for beginners and seasoned beauty lovers alike.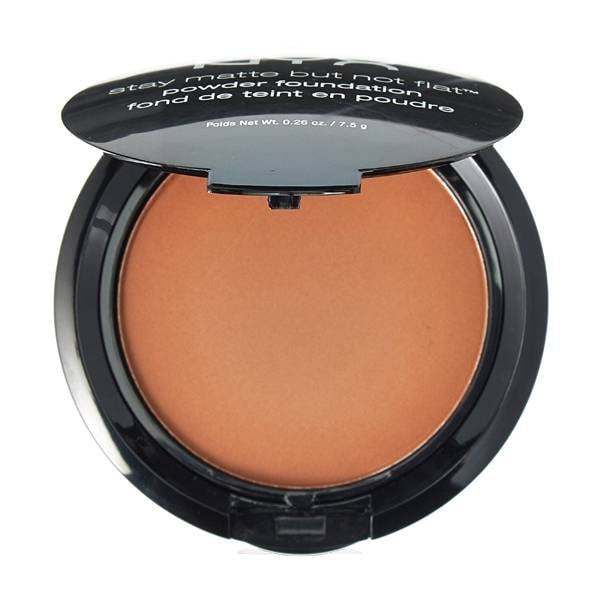 A dry sponge is the traditional method used to apply powder foundation, and works like a charm. If you want your skin to look more natural (the risk with powder formulas is that they can look cakey), spritz a powder or buffing brush with a skin mist like Garnier SkinActive Soothing Facial Mist with Rose Water to give skin a refreshed look.
Read more
Back to top