Unexpected Ways to Sparkle During the Holidays
The holidays are your time to shine—and with twinkly lights and gold stars on just about everything this time of year, there's no shortage of glittery things to inspire you.
But when it comes to your makeup and hair, all-glitter everything can be saccharine sweet. Instead, aim to sparkle in places that are unexpected! Here we show you three different ways to make your hair, eyes and lips catch the light in ways you never thought possible.
Glitter Roots
This season, try swapping out the glittery cat eye with a deep side part that catches the candlelight. This look is sure to make heads swivel when you walk in the room. Shine on, beautiful.
Shimmering Eyebrows
How about these Golden Arches, amirite? Surprise your friends and admirers by adding a subtle sparkle to your eyebrows. The key to nailing this look is simple: Less is more. Lightly dust a bronzed, powdery pigment on both brows using a diffuser brush.
Highlighted Cupid's Bow
Using highlighter on your cheekbones is beautiful, no doubt, but it's also expected. Instead, use a creamy gold pencil to line just your Cupid's bow. This will draw attention to one of your best assets, and it'll look *lit* while you're sipping on that champagne cocktail at the holiday party.
** What are some other unexpected ways to sparkle? Share your ideas in the comments below!
Read more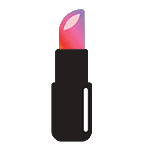 Back to top