The History of Blush: From 18th Century Debutantes to Maybelline Fit Me!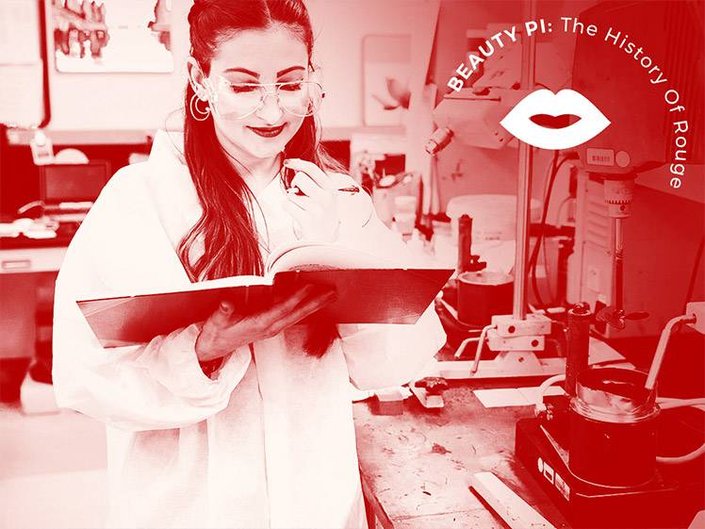 Our Beauty P.I. series is where Makeup.com editor Alanna delves into the history of various makeup products — where they originated and how they've evolved. Next up on the list is the conception of rouge and a peek into the development of the Maybelline Fit Me! Blush.
Blush — or rouge as it was called as recently our grandma's generation — is an OG makeup product just like foundation and lipstick. But this must-have has been overlooked for the past decade or so while bronzer and highlighter have totally stolen the makeup scene. And we get it — we love to be sparkly and bronzy, too.
In order to give blush its moment, we decided to investigate where this pretty little colored powder came from and how it became popular. Plus, we have an inkling that blush is on the verge of a resurrection — and developers of the Maybelline Fit Me! Blush seem to agree (keep reading to find out why). Here's a look back at when and where blush first revealed itself.
An (Archaic) Effort to Look Healthy
There are a lot of things we know about ancient times. One, people were very creative (necessity is the mother of invention, after all), and two, they weren't as healthy as modern standards. Modern medicine wasn't a thing 3000 years ago, and that's where blush comes in — it was created as a makeup product to hide pale appearances when someone was sickly. A rosy, youthful glow was enviable, which was why "red ochre [was] used for rouge and lip color for the common Egyptian woman," Gabriella Hernandez's Classic Beauty: The History of Makeup reports. While Egyptians used crushed up beetles and ants to get their Cleopatra glow, the ancient Greeks and Romans opted for vegetable and mineral reds to make them look a little less ill.
By the Middle Ages, rouge had declined in popularity (a pale complexion was where it was at — appearing diseased was in vogue, we suppose) but became popular once again during the Renaissance — where no baby cherub was complete without blushing cheeks, because after all, they were just about as youthful and healthy as you could get.
That Eighteenth Century Blush
By 1720, well after Queen Liz made cosmetics okay once again (TG!), blush became a status symbol for courtesans and debutantes. "Enamel, rouge, white powder and masks were used in England to distinguish the upper class in court society," Classic Beauty notes. What made rouge so different in this day and age, however, was the fact that it was finally seen as a makeup trend, and not just a way to lowkey hide poor health. Finally, at this time, "rouge was a main facial focal point, and shades varied from pale pink to bright orange according to the changes in fashion," according to Hernandez's text.
It is also interesting to note that different shades of red came with different reddish ingredients during this decade — carmine, made from insects had blue undertones, mineral reds created a more orangey-toned blush, and vegetable-reds had a more natural, transparent red finish. Granted, these gave the color payoff our ancient beauty ancestors wanted, but were sometimes deadly.
Even by the 19th century, most blush ingredients continued to be unsafe. "Liquid and cream rouge contained metallic ingredients that were harmful to the skin," Hernandez's text reports. "Some powders contained non-harmful rice starch or bismuth, but the minerals in these powder turned black when exposed to sulfur from the coal fires that burned throughout homes."
In short, it wasn't until the late 1800s that safer rouges were created — one of the first being by the Guerlain Company, which was formulated with grapefruit and butter. Other rouge ingredients finally included non-toxic additives, from substances like alkanet and oil of roses.
Roaring Rouge and Beyond
Blush had another wave during the 1920s when the pursuit of youth became a major trend. "Women strived to look young, for youth was now synonymous with beauty," notes Hernandez's text, and this not only required a new fascination with skin care products, but makeup as well. Rouge highlighted the cheeks in a way no other makeup products could — and now, not only was the colored powder a "healthy," choice, it became a "youth-ifying" one, too.
A rosy complexion was created with all different types of rouge mediums — from cream to liquid to powder and everything in between. By the 1960s, blush became popular in neutral warm browns and was applied to almost hollow out the face (like today's contour). The 80s saw a rebirth of bright red and pink blush. And the 90s encouraged everything from light, subtle pinks to deep berries. Indeed, blush was a makeup product for all, but there was still something missing altogether: blush customization.
Personal Blush is the Key
With the millenia's dawn came the answer: the Maybelline Fit Me! Blush, a 10-shade collection of blushes *fit* for literally every skin tone and type. "The Fit Me collection stands for diversity and inclusivity, offering a wide variety of products that fit all skin tones and textures — when Fit Me Blush was developed, it was essential for it to follow that same framework," said members of the development team at Maybelline. "Blush is an under-utilized piece of the makeup routine due to consumers struggling to find their shade." And that's where Fit Me! comes in: There is a perfect blush for everyone.
Developed by L'Oréal color experts, the 10-shade blush range includes hints of nude, pink and rose chromas — formulated for those with lighter skin tones. The plum, berry and wine shades are specifically built for deeper skin tones, and each color is designed to melt flawlessly into the skin.
Fit Me! Blush is different because, well, there's no other comparable product on the market with its innovation and accessible price point. "Fit Me! is a pressed powder formula with a stain finish. The lightweight formula blends seamlessly with foundation and powder," the development team notes. "And this enhances skin tone with a radiant glow of natural, yet noticeable color."
Blush has fallen in and out of favor over time, but when you want a healthy glow, it's the product to turn to. And now that it's become more inclusive than ever, it has the ability to serve anyone and everyone, celebrating what makeup is all about — even if it does fly under the radar in many makeup 'grams.
Read more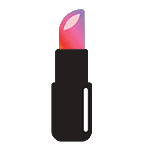 Back to top