How to Apply Liquid, Cream and Powder Bronzers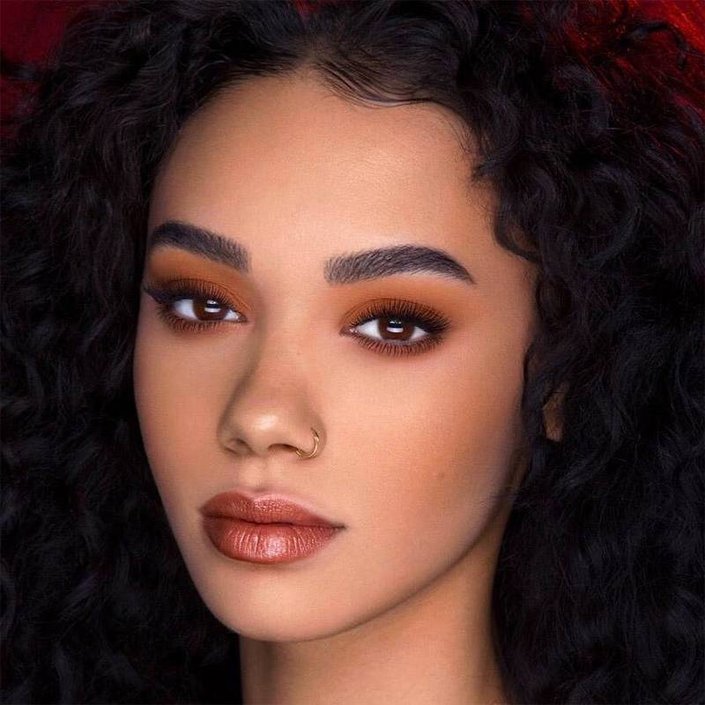 As a makeup artist, Los Angeles-based makeup pro Emily Oliver is constantly being asked to create a lovely "bronzed goddess" look on clients. And the trickiest part is choosing the right bronzer for each person. It's true — bronzers come in all shapes and types, so how does one navigate them all on their own? From powder to liquid to cream-based bronzers, Oliver guides us through using all types of bronze like a pro.
Powder Bronzer
Powder bronzer is one of the more traditional types of bronzers used by makeup junkies, and is typically applied with an angled bronzer brush. "When using a powder solution, make sure to tap off any excess product from the brush. Create a "3", starting from the forehead (moving outward, toward the temple), then under the cheekbone, and along the jawline," says Oliver.
And of course it's also great for contouring. "To make noses appear smaller or straighter, use an eyeshadow brush to trace bronzer along both sides of the nose — this gives the illusion of symmetry and slimness." In terms of shades, Oliver prefers a taupe bronzer versus a red or terra cotta one, as the latter tends to pull more orange tones when they settle on the skin, whereas a taupe shade looks more natural. Her go-to for this? The NYX Professional Makeup Matte Bronzer.
Liquid Bronzer 
Liquid bronzers, like the Giorgio Armani Maestro Liquid Summer Bronzer, are quite easy to work with once you get the hang of them. "I use liquid bronzers on clients who want to have a naturally contoured appearance," says Oliver. "And since liquid bronzer almost melts into the skin, it's easy to blend, and sits well on top of textured skin (acne, rosacea, eczema, etc.)."
Pro Tip: Squirt a little liquid bronzer into the palm of your hand. Take a bronzer brush (or blush brush), and swirl the bronzer until the color is entirely in the brush. Then, apply your product as you would a powder bronzer — it totally takes the intimidation factor right out of the application.
Cream Bronzer 
"Cream-based bronzers are fantastic for applying heavier coverage or creating a more sculpted contour on the skin," notes Oliver. She also recommends cream bronzers for those with dry, mature or wrinkled skin. "There's something so beautiful about the way a cream bronzer glides over the skin," she says. "And applying a cream-based bronzer immediately after liquid foundation for a more natural finish!"
Oliver recommends dipping a flat foundation brush into a cream bronzer, even something like the like the Urban Decay Naked Skin One and Done, and create a line starting under the cheekbone and working upward toward the ear. Use a wet beauty blender to blend it in. Apply the bronzer to the forehead, along the hairline (make sure to blend it right up to the hairline so there aren't any visible lines or streaking) and jawline with the flat foundation brush, finishing on both sides of the nose with a concealer brush. Finally, blend, blend, blend!
Read more
Back to top