How to Apply Highlighter
Highlighter has taken the beauty world by storm in recent years, and it's a beauty product I know I can't live without! Highlighters brighten up your complexion and give your skin a beautiful lit-from-within glow. Whether you're new to this beauty staple or are looking for additional tips, we will show you how to apply highlighter and give your skin a gorgeous glow! Highlighter can be used to enhance tons of different parts of your face, so we'll break them down into two sections to make it that much easier!
How to Apply Highlighter to Enhance Your Cheeks, Forehead, and Nose
These are likely the most common features people want to highlight, so we'll start with that! After applying your foundation, you'll move on to highlighter. Start off by taking a highlighting brush and using it to apply your highlighter of choice from your temples to the tops of your cheekbones in a "C" shape. You can leave it at just one layer, or add 1 or 2 more for an even more intense glow!
You then want to dab a little bit of highlighter onto the tip of your nose. You can use your same highlighting brush or the tip of your finger to do so but you want to remember that less is more when it comes to highlighting your nose! You'll also want to ensure you do a good job blending out the highlighter.
Last but not least, you can take your highlighting brush down the center of your forehead towards the bridge of your nose.
How to Apply Highlighter to Enhance Your Eyes
Your eyes are important to highlight too. They will really boost your skin's radiance and make you look more awake!
Start off by using a fluffy eyeshadow brush to apply highlighter to the inner corners of your eyes. You also want to make sure to highlight your brow bone. To do this, sweep highlighter just below your eyebrows to really make them pop!
How to Apply Highlighter to Enhance Your Lips
Last but not least, we want to highlight our lips. This makes them look fuller and really completes your makeup look.
It is super easy to do too! All you need to do is dab a tiny amount of highlighter just above your upper lip in your cupid's bow. Just press the highlighter in to instantly draw more attention to your lips!
Highlighting is a super easy step to add to your makeup routine and will make all the difference! And, if you're in need of some highlighter recommendations, check out some of our favourite picks!
Read More:
Meet Your Foundation's New Best Friend for Glowing Skin!
Read more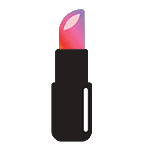 Back to top