Read This Before Mixing Face Sunscreen Into Your Foundation
At this point, we're all well-versed in the fact that sunscreen is a must in our everyday beauty routine. But how are you applying your go-to formula? Are you simply wearing a foundation that promises SPF protection? Or are you mixing sunscreen directly into your foundation like a little DIY science project? As concerned beauty editors who want to keep your skin in top-notch shape, we're here to encourage your best skin-care habits, starting with the way you apply your sunscreen under your makeup — because yes, there is a right (and wrong!) way to do it. We reached out to board-certified dermatologist Lian Mack, MD, for advice on how to do it right. 
Hit *Pause* Before Mixing SPF Into Your Foundation
"I don't recommend mixing moisturizer with SPF," explains Dr. Mack. "Mixing the two may alter the properties of the SPF making it less effective." And before we go any further, no, a foundation with SPF in it isn't going to cut it either because you probably won't apply enough of the product to get the level of protection you need (more on that below). Instead, Dr. Mack recommends layering the two products. "The order in which you apply the products depends on the type of SPF being used. For example, If you are using a chemical sunscreen, it needs to sit directly on the skin to absorb the rays of the sun where it is then converted to heat. In this instance, I recommend applying SPF first." A few chemical sunscreens we recommend include Lancôme UV Expert Aquagel Sunscreen, Kiehl's Super Fluid UV Defense and Glossier Invisible Shield.
And if you're using a physical sunscreen, it should be applied after moisturizer and foundation. "Physical sunscreens contain zinc or titanium dioxide and act as a barrier, reflecting the UV rays of the sun," explains Dr. Mack. "Moreover, they can be layered over other facial products because they reflect the UV rays of the sun." A few examples of mineral sunscreens include CeraVe Sunscreen Face Lotion SPF 50, La Roche-Posay Tinted Mineral Sunscreen SPF 50, and Jane Iredale Powder-Me SPF Dry Sunscreen (a great choice if you don't want to disturb your makeup and get a mattifying effect, too). 
On Choosing the Right Face Sunscreen
"First, you should choose an SPF 30 or higher that has broad-spectrum coverage, meaning that it protects from both UVA and UVB rays," explains Dr. Mack. "When using a chemical sunscreen, it should be applied at least 15 to 20 minutes before sun exposure to bare skin. Physical sunscreens, however, may be applied immediately before sun exposure because they don't take time to work."
How Much Sunscreen Should You Use? 
According to Dr. Mack, most people aren't using enough sunscreen. "To truly achieve the SPF on the packaging of the bottle, you should use at least two milligrams of sunscreen per square centimeter of skin," he says. "This translates to a nickel-sized dollop to the face alone. That means that most adults need one ounce — or a full shot glass — to cover their entire body." 
Read More:
5 Tinted Mineral Sunscreens to Use Instead of Foundation
5 *Important* Summer Makeup Swaps to Make 5 Sunscreens to Wear Under Your Makeup This Summer 
Read more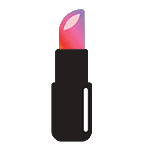 Back to top