Planning to Self-Tan This Summer? Don't Skip This One Crucial Step
Our "Better Together" series highlights surprising ways two products become — you guessed it — even better when you use them together.
SPF is a must. No matter whether it's the middle of the winter or the peak of summer, we always apply our sunscreen as the last part of our skincare routine, right before we start our makeup. Since we're skin care enthusiasts with an absolute devotion to SPF, you won't find us outside tanning mid-summer (or ever). However, you will find us with a faux tan that looks just like the real thing — no exaggeration.
Sure, self-tanning can be intimidating. So to ease your self-tanning fears, we reached out to Tiffany Carnelli, Kiehl's Area Manager and Training and Education Executive. For the best-looking results, Carnelli recommends using a sunless tanning product like Kiehl's Sun Free Self Tanner Formula.
We also love L'Oréal Paris Sublime Bronze Self-Tanning Lotion and St. Tropez Gradual Tan Pre Shower Mousse.
But besides your actual tanning formula, it's crucial to use a moisturizer. According to Carnelli, one of the biggest mistakes people make when self tanning is not moisturizing before application."Skipping moisturizer before applying self tanner may not give you an even application, especially in problem areas like knees and elbows," she explains. "Try Kiehl's Creme de Corps, a superb, all-over body moisturizer that improves texture and hydration, leaving your skin soft, smooth and super-hydrated. Moisturizer will help you avoid a patchy tan."
How to Use Your Sunless Self Tanner for Optimal Results, According to Carnelli:
STEP 1: For an even tan, exfoliate your body from head to toe before applying — ideally 24 hours before.
STEP 2: After exfoliating, apply a fragrance-free moisturizer, making sure you reach all areas of the body, including wrists, knees, elbows, ankles and feet.
STEP 3: Apply self tanner from head-to-toe, using a dollop in the palm of your hands or in a mit, and work it into all areas of the body in light, short, circular motions.
STEP 4: Remove excess if needed with a tissue, and wash hands thoroughly when finished.
Read More:
4 Mascara Tutorials You Need To See
5 Lip Colors We're Obsessed with for Summer
5 Mini Palettes That Will Change Your Makeup Travel Game
Hero Image Courtesy Chaunte Vaughn
Read more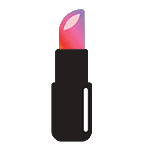 Back to top