Meet Your Foundation's New Best Friend for Glowing Skin!
Do you want healthy, glowing skin? If so, the new Glow Formula Skin Hydrator from Kiehl's is going to be a must-have in your daily makeup routine! It will instantly brighten up your skin and improve your skin's radiance over time with antioxidant protection all while hydrating your skin for up to 24 hours. Talk about a game changer!
What Causes Skin to Lose Radiance?
Throughout the day, our skin needs to defend itself from environmental aggressors such as UV rays and exposure to pollution. Oxidative damage to the surface layers of our skin barrier caused by this exposure often appears on our skin in the form of dullness along with a diminished water-holding capacity.
How Can Topical Antioxidants Help to Boost Glow?
Antioxidants which are naturally present in our skin help to counteract this damage. But, applying antioxidants topically as well will help your skin reinforce its natural protection against environmental stressors. When sufficient antioxidants are present in your skin barrier, your skin appears healthy, brighter, and hydrated!
The Glow Formula Skin Hydrator is formulated with Pomegranate Extract to further protect your skin from dullness, Illuminating Minerals to give your skin a healthy looking glow, and Squalane to help replenish your skin's natural barrier.
How do I Use the Glow Formula Skin Hydrator?
This highlighter-moisturizer hybrid can be used 4 ways depending on your skin's needs! It can be used alone over your entire face as the last step in your skincare routine for full hydration and luminosity, it can be worn on its own along the high points of your face as a highlighter to brighten your skin, it can be mixed with your favourite moisturizer for added hydration and a softer glow, or you can mix it with your favourite foundation for a smooth application and radiant finish!
How will you wear your Glow Formula Skin Hydrator?
Read more:
4 summer skin problems and how to fix them
5 gel moisturizers that will forever change the way your makeup looks
Read more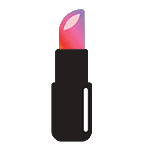 Back to top