Life-Changing Beauty Products You Need to Try ASAP
Is your makeup bag feeling a little light? If so, we have rounded up some of the best products on the market right now that will totally change your life! Whether you're looking to try out a new look or are looking for easy to use beauty products that will make your life easier, we have got you covered!
Here are some of our favourite life-changing beauty products you need to try ASAP:
Maybelline SuperStay Matte Ink
These liquid lipsticks offer serious staying power. You won't have to worry about your lipstick budging once you've applied one of these! Their new "Un-Nudes" collection is perfect for everyday wear and the shades are perfect for achieving the nude makeup trend that is super hot this season! Want to know more? Check out our recent article talking more about these amazing liquid lipsticks!
IT Cosmetics Your Skin But Better CC+ Cream with SPF 50+
This CC cream gives you the benefits of a traditional CC cream plus the full coverage of a foundation, and SPF protection all in one! This base is perfect for busy mornings when you want healthy, even looking skin and SPF protection. It covers any imperfections, gives you a healthy looking glow, and protects your skin from the sun in one easy step!
This eyelash curler is one of Shu Uemura's best sellers, and it's not hard to see why! It fits the contour of your lash line perfectly to give you the lift and curl you desire. Your eyes instantly look bigger and the curl will hold all day. Even Meghan Markle is a fan!
L'Oreal Paris Lash Paradise Mascara
This mascara gives the most insane volume and length! You'll instantly be obsessed with this formula! The fluffy brush coats the lashes really well. It looks amazing with just one coat, but you can easily build up to 3 coats for a false lash look! This is my favourite-ever drugstore mascara and I'm positive it will be yours too!
NYX Cosmetics 3-in-1 Brow Pencil
This brow pencil has everything you need to create perfect brows! It has a retractable pencil to define your arches, a powder to fill them in, and a brow mascara to keep them looking flawless all day long. You can easily create natural looking brows or build them up for a bolder look using just this one product!
This palette is a cult favourite and an absolute must-have for anyone's makeup collection! If you don't already own this eyeshadow palette, you need it in your life! The shade range is perfect for everyday wear and can still be used to create bolder looks as well. You'll love how buttery the shadows are and instantly be obsessed!
Essie Gel Couture Nail Polishes
If you love to do at-home manicures, the essie Gel Couture line is a must-have! You'll love  the shade range and the fact that these polishes are incredibly long lasting. With so many shades to choose from, you're sure to find more than one to suit your style! They apply nicely and will stay looking their best. Check out the new Enchanted Collection!
Lancôme Teint Idole Ultra Wear Foundation
This foundation is really comfortable to wear while giving you up to 24 hours of coverage! This foundation is perfect for those busy bees out there that want flawless looking skin all day and night without having to touch it up throughout the day. You'll love the smooth, long lasting finish this foundation gives your skin!
Armani Lip Maestro Liquid Lipstick
This liquid lipstick will add a touch of luxury to your makeup bag! You'll adore the velvety texture as it is comfortable to wear while offering your lips a long lasting finish. Upon application, your lips will immediately look smoothed and plumped. The shade range is beautiful too and has something for everyone!
This highlighter is a must-have for any makeup collection! The formula works to effortlessly conceal dark circles and gives your skin a radiant finish. The pen applicator is so easy to use and you'll instantly look fresh faced and well rested! If you want to have a collector version, it's now possible with YSL monogram edition, but hurry, this is a limited edition!
What are some of your favourite life-changing beauty products?
Read more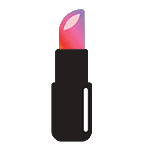 Back to top