How to Make Your Makeup Sweat-Proof in a Pinch
Have you ever spent 30 minutes applying your makeup until it looks perfect, only to step outside and have it immediately begin melting down your face? Us too. So we decided to put together a quick guide for how to make your makeup sweat-proof. You no longer have to worry about undoing all the work you put into your makeup. Luckily NYC-based makeup artist Joping Keo has some tips to keep us from throwing in the towel. When it comes to making your makeup sweat-proof, you can either prep for the sweat or run with it — the choice is yours. 
Prep for the Sweat
Keo's first tip is to use a face primer that will not only keep your makeup intact but will also create a barrier for anything to come out or in." Create the perfect canvas with Giorgio Armani Fluid Master Primer.
After you've applied your makeup, be sure to choose powdered products over liquids and creams. Powder formulas help absorb wetness on the skin, while liquids and creams will emphasize that wet look. We love Dermablend Solid Setting Powder or the NYX Professional Makeup HD Setting Powder to keep our makeup in place. You should also avoid anything shimmery or iridescent, which will create shine on the face.
Run With It
With hot summer days ahead, at some point, we all have to accept that a little sweat is inevitable. With that said, a blotting tissue for your face is always a must. These sheets are a great solution when you are wondering how to make your makeup sweat-proof after it has already been applied. Keo recommends working with what you have rather than trying to hide it. "If your eyeliner smudges, don't feel the need to reapply it — blend it out so it looks more like a smoky eye."The good thing about a little sweat is your face is fully hydrated, so your makeup can blend more easily. If your blush or bronzer starts to get blotchy, use clean fingers and blend it out. "If you think about it, a face that is too matte in appearance on a hot summer day is somewhat unrealistic," she adds. So embrace it and let that summer heat help your makeup.
TLDR? Start with a good base, stick to powder products, and keep blotting sheets on you at all times — now you can go forth and celebrate a sweat-free summer.
Read More:
The Best Tinted Moisturizers for Every Budget
5 Summer Eyeshadow Tutorials You Need to Try
Read more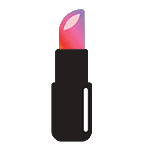 Back to top